Hong Kong Disneyland Resort
Hong Kong Disneyland Resort launches first of its kind "Carnivale of Stars" this summer
"Moana: A Homecoming Celebration" opens as the first new experience of HKDL's multi-year expansion
The "Pixar Water Play Street Party!" leads up to summer extravaganza  
(MALAYSIA, May 24, 2018) "Carnivale of Stars" at Hong Kong Disneyland Resort (HKDL) is bringing brand-new fun this summer! Guests can experience a rich line-up of excitement day and night, including the all-new atmosphere stage show "Moana: A Homecoming Celebration," the "We Love Mickey!" Projection Show, and a new African-style Karibuni Marketplace.
From June 21 to September 2, the seasonal program heats up with favorite Disney∙Pixar characters leading HKDL's first-ever "Pixar Water Play Street Party!" –and be sure not to miss the opportunities to meet Mr. and Mrs. Incredible at the "The Incredibles Arrive!" Together with special accommodation experiences at the resort's three uniquely themed hotels as well as shopping and dining offers, guests from Malaysia can enjoy "play, shop, dine, and stay" for a total Disney holiday experience.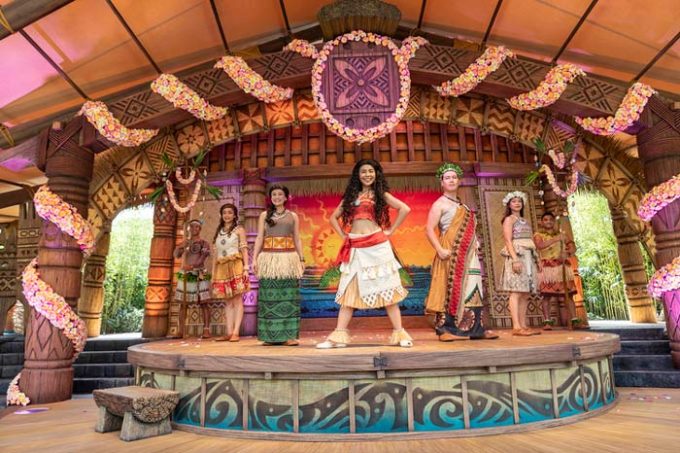 All-new Moana atmosphere stage show to debut at Adventureland
The first attraction of the resort's current multi-year expansion, the new lively atmosphere stage show, "Moana: A Homecoming Celebration," will officially open to guests on May 25 in an entirely new outdoor venue, Jungle Junction, in Adventureland. The heroine of the popular animated film, Moana, will invite guests to join her adventure in a 20-minute live show rich with inspirational visual storytelling, dancing, puppetry and music. Guests can join this interactive show with Moana, six performers and two live drummers as they share Moana's epic adventures with the demigod, Maui, to restore the heart of Te Fiti, the mother island who gives life.
Guests are invited to be part of the show and interact with performers, from playing drums to joining forces in dramatizing the attack of the Kakamora pirates, to moving like ocean waves to help guide Moana on her journey, to cheering Maui as they encourage him to help Moana. Throughout the show, performers are playing multiple roles as they re-tell Moana's adventures, with the use of different voices, acting, choreography and props, inspiring guests' imagination and creativity, further immersing them into the show.
 "Moana: A Homecoming Celebration" tells a story of Polynesian culture with a virtue of recognizing the inner beauty within each and every one. As an inspirational Disney Princess, Moana is a truly powerful role model for all ages. She is a vibrant, tenacious, optimistic, determined, and compassionate young girl who is struggling to find her true self and identity. This first-ever atmosphere stage show at HKDL opens a window for guests to learn and further explore Moana's inner beauty through extraordinary storytelling. To provide a total experience, guests can also meet Moana in person, hear stories of her oceanic voyages, and share hugs and snapshots with her.
Dive into an eclectic atmosphere at Karibuni Marketplace
Brand-new experiences are set to launch in Adventureland, bringing even more magical moments to guests during the daytime. Karibuni Marketplace, which is next to Theater in the Wild in Adventureland, has already been launched to immerse guests in the lively colors, sights and sounds of Africa. Guests can win an exclusive souvenir through interactive games such as the Wheel of Fortune, Blongo Balls and Plinko, and savor various special snacks that are available only at this unique marketplace.
Characters from beloved Disney adventure stories, including Carl and Russell from Up, Judy and Nick from Zootopia, King Louie and Baloo from The Jungle Book, Rafiki and Timon from The Lion King, Princess Jasmine and Genie from Aladdin and Lilo and Stitch from Lilo and Stitch will greet guests at the Karibuni Marketplace.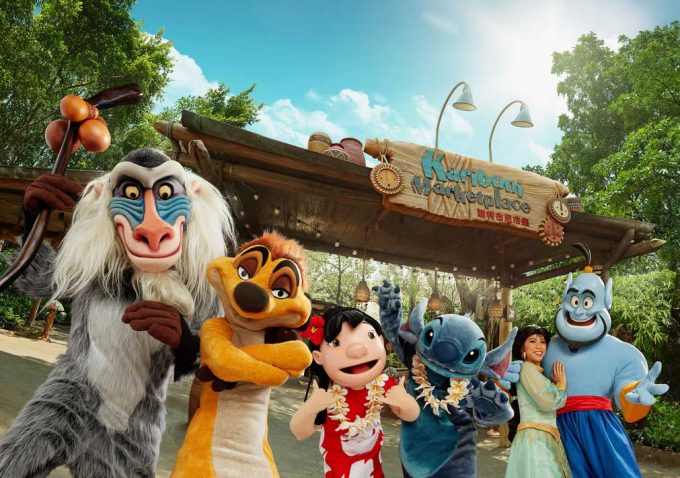 Soak up summer fun at first-ever "Pixar Water Play Street Party!" and meet The Incredibles!
For the first time, beloved characters from popular Disney∙Pixar films will make a big splash at the park in the "Pixar Water Play Street Party!". From June 21 onwards, join Mr. and Mrs. Incredible from The Incredibles, Woody, Buzz Lightyear and their pals from Toy Story, along with other Disney∙Pixar stars in this water-based celebration. Together with more than 30 performers, they will ensure guests soak up a cool, water-filled summer celebration along Main Street, U.S.A.
With Incredibles 2 coming soon to cinemas, guests can catch up with their favorite super hero family in a series of unique, high-energy encounters as part of "The Incredibles Arrive!" in Tomorrowland! Mr. Incredible, Mrs. Incredible and Frozone will be riding their hovercrafts – all geared up and ready to have fun with guests!
All-new "We Love Mickey!" Projection Show with dazzling visual effects and lighting
Lots of surprises will continue during the nighttime! Minnie Mouse and her pals are inviting guests to a surprise party for Mickey Mouse as part of Disney's all-new "We Love Mickey!" Projection Show each evening. This new celebration transforms the buildings of Main Street, U.S.A. into a canvas for vibrant, colorful visuals that pay tribute to Mickey's major milestones.
The artistic experience features Mickey's memorable classics, his full-color heyday and a crazy kaleidoscope of Mickey in modern styles. During the finale of the dazzling projection show, Mickey will appear in his finest attire to thank everyone for the fantastic surprise. It is a spectacle of color, music and visual effects that guests will want to experience again and again.
Indulge with an exotic range of souvenirs and delightful snacks
The range of over 100 exclusive, summer-themed memorabilia at the park will be extended this summer to include new collections of Duffy and friends series with exotic fruit themes. Along with the debut of The Incredibles experience at the park, new souvenirs themed after the super hero family will be available for the first time. From plush toys to collectable Tsum Tsum, school bags, utensils and more, guests will find incredible keepsakes from the collection, and even acquire the super hero family look with a full range of apparel for the entire family. Specially designed Moana outfits and necklaces which look just like Moana's in the film will also be available for guests to dress up like their favorite heroine.
More than 40 summer dining choices will be available across the resort and the hotels too. To mark the arrival of the new lively atmosphere stage show, River View Cafe will present an exciting new "Moana's Special Menu" that curates a range of authentic snacks, while young guests can busy themselves making creative handicrafts. At Explorer's Club Restaurant, "Summer Mickey Ice with Fruits" will be added as the flavor of the season and keep guests cool along with other icy desserts such as frozen watermelon. Creative summer drinks – "Magical Ocean" themed after Moana will be served up at Disney Explorers Lodge, while "Frozone" and "Showtime" themed after The Incredibles will be available at Hong Kong Disneyland Hotel and Disney's Hollywood Hotel.
Summer fun spread across three resort hotels
Guests staying at the resort's three hotels will be able to join a host of fun themed activities. The "Adventures of Oceania" poolside party at Hong Kong Disneyland Hotel will immerse young guests in challenging games. A Disney friend is ready to have fun with guests at an afternoon poolside party at the Rain Drop Pool at Disney Explorers Lodge.
Hotel guests can enjoy a multitude of immersive summer recreational pursuits, including Moana and Disney∙Pixar themed leisure activities. Young guests may also unleash their creativity by making exclusive Disney handcrafts like wind bell ornaments, plant decor and towel art.
As well as heartfelt services and family-friendly facilities and amenities, the resort hotels offer exclusive privileges for hotel guests, making their magical Disney experience with their loved ones even more special. Guests staying at the resort's hotels will receive at least one Priority Admission Pass for selected attractions, as well as the season's exclusive souvenirs, including an amenities box, Disney slippers and door stickers. Guests staying at one of the resort's three hotels can join fun activities throughout the day at all three hotels.
New hotel services offer greater hospitality and maximize vacation fun
Committed to creating memorable stays for guests, HKDL introduced an all-new Express Online Check-in service, allowing guests to complete online check-in within 7 days prior to their arrival day to simplify the check-in process on arrival.
Guests who want to spend a day at the theme park before checking into the hotel can also make use of the Luggage Valet Service to have their bags transferred to their hotel for a specified fee and make the most of their time at the park.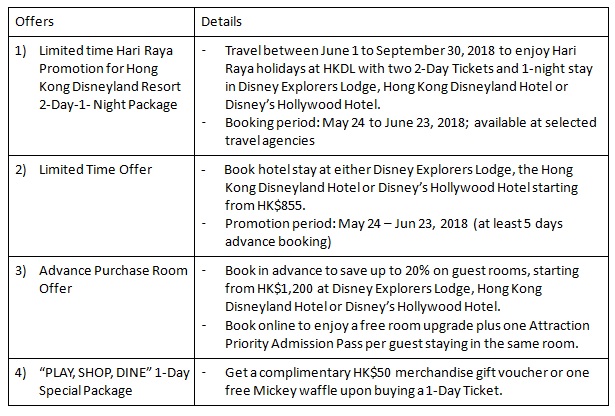 Exclusive offers for Malaysian guests
Guests can start planning their magical journey with the following attractive offers (table above):
For details, please visit: https://www.hongkongdisneyland.com/offers-discounts/ and selected travel agencies. Terms and conditions apply.
Fun-filled seasonal experiences continue throughout 2018 day and night
Seasonal entertainment will continue at the resort beyond "Carnivale of Stars" for the rest of year. Disney Halloween Time returns in September to deliver a fresh round of wicked fun. Jack Skellington of The Nightmare Before Christmas will lead D isney baddies creating frightful mayhem.
From November to January 1, 2019, Mickey and friends will share Christmas carols for a heart-warming celebration of "A Disney Christmas," as Christmas tree lighting and romantic snowfalls create a memorably festive experience for guests.
The transformation of Hong Kong Disneyland's castle is fully underway. The transformed castle will pay tribute to 13 Disney Princess stories and take the park to new heights with all-new day and nighttime entertainment. HKDL invites every guest to join the magic and help create a Disney castle mosaic! Guests are welcome to share a photo taken in front of the Disney Princess scenes or any memorable photo at the park on Instagram with #CreateADisneyCastle or upload directly to www.CreateADisneyCastle.com to create a Disney castle mosaic together.
Disney magic fills Hong Kong Disneyland day and night. For more information, please visit:
https://www.hongkongdisneyland.com/carnivale-of-stars-sum-intl/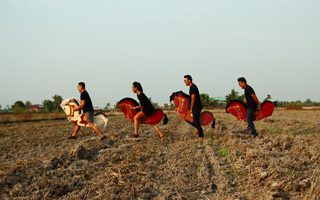 Here is a follow up article on what to observe should you decide to watch Kuda Kepang and Barongan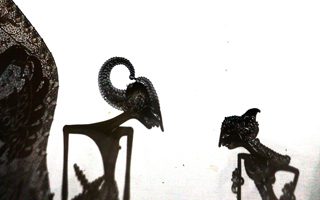 Click here for more articles in this magazine issue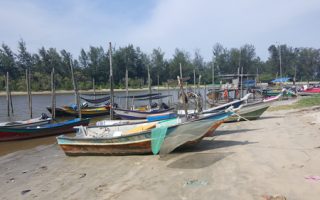 Return to the main page of Escapy Traveller Magazine
Should you have any enquiries do contact us please...
Copyright 2018 Escapy Traveller Magazine @Pocket Media