There are a few ice cream parlours around with the more famous ones being Baskin Robbins and Swenson's Ice Cream. Amongst the lesser known is one ice cream parlour called Urban Artisan with roots from the "pearl of the Orient," Penang, stretching all the way down south to Johor, before reaching Kuala Lumpur.
The front facade of Urban Artisan Kuala Lumpur.
We recently dropped in for some ice cream to cool down during a very hot and sunny day. The place has a sort of an industrial feel to it with its bare red bricked wall on one side, and cemented wall on the other. The ambience is quite comfortable though. But we were not here for the ambience. We were here for the ice cream.
The counter where delicious ice cream and yogurts are served.
Urban Artisan serves soft, smooth, creamy, and tasty ice cream. They have over 50 flavours as at time of writing. The ice cream here don't only taste good, they look good with a variety of soft pastel colours. The flavours are crafted themselves and they have created some unique flavours such the Sea Salt Ice Cream of which is one of their signature ice creams, Salted Golden Egg Yolk, Hokkaido Lavender, Rasberry X Valrhona Chocolate, etc.
Delicious smooth, soft, and lovely looking Sea Salt X Finest Strawberry ice cream being pumped into a cone.
I decided to try something out of the ordinary (which is a lot to choose from here) and decided on the Oceanic Sea Salt X Finest Strawberry ice cream. I have had some unique ice cream before that went right off the cliff (nasi lemak ice cream, rendang chicken ice cream are two of them) but this one stood out. It tasted great being not too sweet and a little salty, had smooth and lovely texture, and is soft and creamy. I enjoyed it.
My ice cream being served.
This is what it looks like with toppings.
To get your fill of smooth, soft, creamy tasty Urban Artisan ice cream, go to their outlet in Petaling Street, Kuala Lumpur.
Address & Contact
Address: 149, Jalan Petaling Street, 50000 Kuala Lumpur, Malaysia.
Google Maps to Urban Artisan, Kuala Lumpur.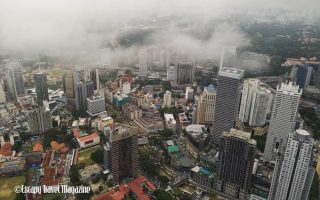 Enjoy a meal up above the clouds at Atmosphere 360. This unique restaurant is located some 400 metres above ground offering some spectacular views of the city below.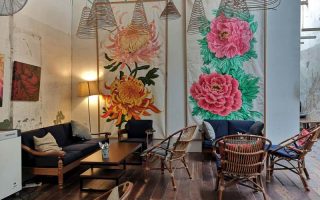 A fabulous place to enjoy a fabulous meal when one is in Kuala Lumpur. Merchants Lane is a restaurant with a very special menu. The place itself houses some tantalizing tales.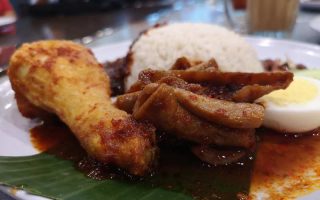 Nasi lemak is one of the local favourites. There are many nasi lemak places in Kuala Lumpur and one of the best is Nasi Lemak Saleha.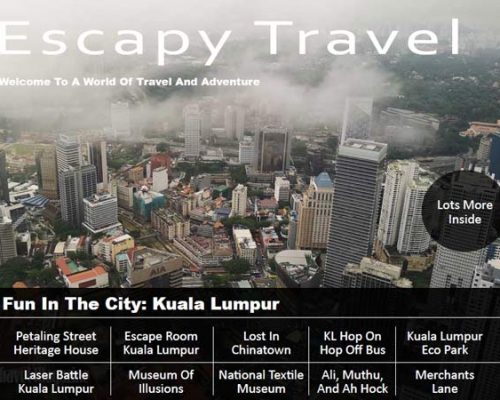 Click here to read more articles in this issue of Escapy Travel Magazine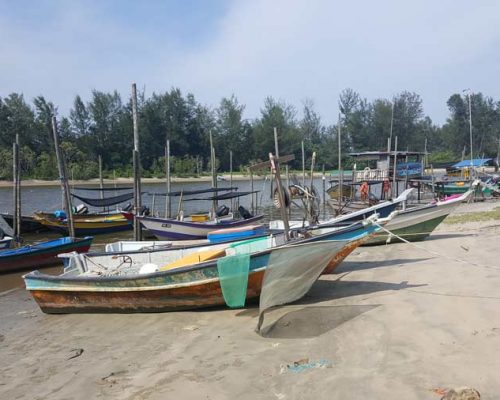 Return to the main page of Escapy Travel Magazine
Do Not Miss Another Issue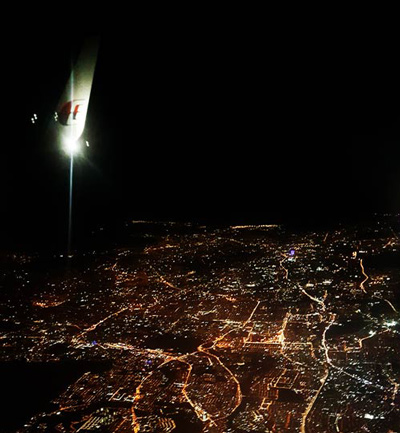 Should you have any enquiries do contact us please...