The KL Tower is amongst the tallest buildings in the world. I'm sure you'll agree that dining somewhere at the top of this iconic tower will be a lovely experience, especially with the stunning views of Kuala Lumpur City. The restaurant there is called Atmosphere 360. 360 because the restaurant is a revolving restaurant that turns 360 over and over again.
The breathtaking view of Kuala Lumpur city from the restaurant.
High Dining
Being over 400 meters up in the sky, it does take a while for the elevator to get there. But when the doors open and we walk into the restaurant, the view's of Kuala Lumpur City is certainly breath taking especially when there are bits of clouds in the sky. It is like viewing Kuala Lumpur from a helicopter.
A good variety of foods to choose from.
Buffet is served there and there are a good variety of foods to choose from such as fried baby crabs, grilled fish, curry dishes, beef stew, vegetables, salads, etc. During our visit they were having a Pahang food fair showcasing food from the state of Pahang such as ikan patin masak tempoyak (river catfish cooked in fermented durian).
There was a Pahang food fair during our visit; highlighting certain dishes that are famous in the state of Pahang.
After enjoying a lovely main meal it is time to hit the desserts. Here we are spoilt for choice. There are a variety of cakes to choose from. There are also a variety of fruits such as watermelons, papayas, rock melons, etc. For those that prefer something cold and sweet; tubs of ice cream sit in a freezer waiting to be scooped. 
Delicious cakes, puffs, ice cream etc.
"Disorientingly" Comfortable 
Atmosphere 360 is a lovely place to dine at. It is comfortable and classy with a superb view. Being a revolving restaurant comes with some extra fun as well. After spending time taking one's food, one could very well get disoriented and lost wondering where one's table has gone to. This happened to me too.
A comfortable dining experience.
Atmosphere 360 is a restaurant that I highly recommend visiting. While most restaurant's attraction is the food that they offer; the view of Kuala Lumpur from up here at Atmosphere 360 is certainly worth more than the food (to me personally). I could just sit down and stare blankly down on the cityscape below. Should you be interested in dining here, do remember to make reservations a few days before your intended visit.
Additional Information
TH-02, Menara Kuala Lumpur,
No.2, Jalan Punchak Off Jalan P. Ramlee,
50250, Kuala Lumpur, Malaysia.
Time: 10am-11pm
Google Maps to KL Tower (Atmosphere 360 Restaurant)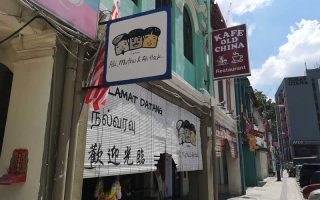 A coffee shop (kopitiam) that brings one on a nostalgic journey back to earlier days via delicious food from the Malay, Chinese, and Indian community in Malaysia.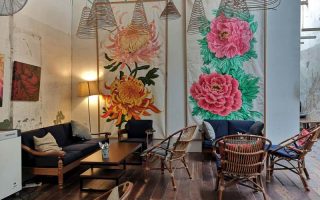 A fabulous place to enjoy a fabulous meal when one is in Kuala Lumpur. Merchants Lane is a restaurant with a very special menu. The place itself houses some tantalizing tales.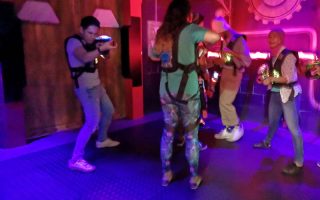 This here is fun game where teams or friends battle each other in a futuristic warzone. Laser Battle is located in Berjaya Time Square Kuala Lumpur.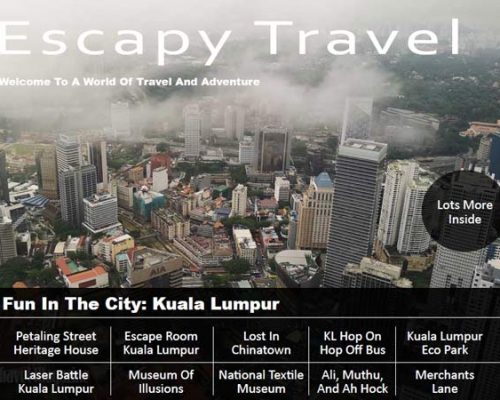 Click here to read more articles in this issue of Escapy Travel Magazine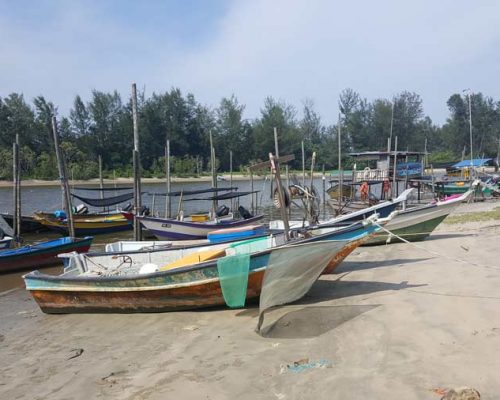 Return to the main page of Escapy Travel Magazine
Do Not Miss Another Issue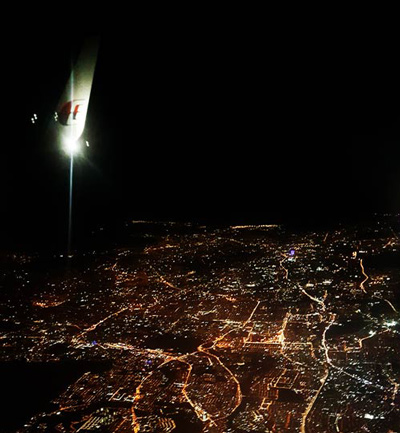 Should you have any enquiries do contact us please...