Old buildings have witnessed a lot of history. They have experience the growth of a place, the place where they stand. They also have plenty of character. Sometimes when we go into or visit such buildings, we get a mix of feelings and emotions. I recently visited Merchant's Lane in Kuala Lumpur. It is a cafe housed in an old building and is one of those buildings that have been through a lot. I had one strong feeling when walking about the place. A feeling of awe.
An outdoor section of the restaurant with plants and a tree growing out of its wall (not shown in this pic).
Merchant's Lane is located near Chinatown (Petaling Street) in Kuala Lumpur. It sits discreetly above a stationary shop. Merchant's Lane started somewhere back in 2015, bringing back to life an abandoned shop lot that had been left to rot under the mercy of the environment and time (five years). Having been abandoned for five years the place gained character as Mother Nature started to craft the place. Her (Mother Nature's) craft is preserved for all to see within the cafe in the form of a tree that has since grown off one of its walls.
A more casual dining section of the restaurant.
The place had a colourful past; a past of lustful desires, sin, and under-worldly activities. Women used to hangout in dark places awaiting men so worried about prostate cancer they'd rather catch something else. If you are still wondering what I am hinting at… Before being abandoned the place was a brothel.
The place certainly has a colourful past.
After taking up the challenge of cleaning up the place and giving it a makeover (inspired by a Hong Kong movie called "In The Mood For Love"), Ken who is the co owner of the cafe now spends his day designing some pretty awesome dishes. Ken travels a lot and is a culinary adventurer. He enjoys eating and has tried lots of dishes from various parts of the world. After working in Hong Kong for five years he decided to venture into the food and beverage business. Merchant's Lane was thus born and they serve various dishes inspired by Ken's culinary adventures.
Ken the co-owner of Merchants Lane sharing a bit about his love for food.
Merchant's Lane serves proper dishes with properly funny or rather unusual names. Imagine hailing the waiter or waitress and saying, "I would like to have something Better Than Sex." Elsewhere you would probably be looked at with a weird disgusted look, but not here. Here you will be served with an ice cream fashioned after one of Malaysia's breakfast favourites; butter and kaya toast. Personally I did not find it to be better than sex but it certainly was delicious.
This delicious ice cream delight is called Better Than Sex.
Here I ordered the South China Sea Grilled Salmon just for the heck of it since I have not caught any salmon whilst fishing at the South China Sea. Being an avid angler I have fished the South China Sea (various places) many times and have caught a good number of fishes with salmon not being one of them.
The delicious salmon dish that I enjoyed.
Anyway, I enjoyed the fishy dish. Yes, there indeed is fish in the dish as the name suggest and it is indeed a slab of grilled salmon. As with most western styled grilled fish, my salmon fish came with tartar sauce. It didn't excite my taste buds until I decided to dip a slice of salmon into a cheesy dip that was made for a fried vegetable starter that looked very much like tempura in Japan. Perhaps it is tempura. I then ordered more cheese dip and thoroughly enjoyed my grilled salmon from the "South China Sea." The combination was delightfully delicious.
My salmon dish came with tasty sides.
A friend of mine who has eaten here recommended the Italian Chow Mien or Italian Fried Noodles. Some famous Michelin Star chefs may find this dish offensive because it mixes a traditionally Italian noodle called pasta, to be more exact; spaghetti, with traditional Malaysian Chicken rendang, and then slapped on it a Chinese name. Well, who gives a damn what the narrow minded think. If it tastes good I am eating it no matter what form of madness the dish has seen and experienced, as long as it is safe to eat.
This starter or snack is called Pipit's Nest.
Alas, I was too full to try out other dishes. Well, I tried did try a mouthful of Hongkie Beef Stew and  it was delicious. Although my mouth wanted to enjoy more, my stomach just could not handle it. Finally I had to call it quits. After all, I can always return for another visit.
Orange Poppy Seed cake… a cake to get you high perhaps… Who knows?
Should you be visiting Kuala Lumpur and have no idea where to eat, Merchant's Lane is certainly one place to head to. Below is the Google Map direction to Merchant's Lane.
Address: 150, Jalan Petaling, City Centre, 50000 Kuala Lumpur, Malaysia.
Operation Hours
Weekdays: 11.30am to 9.30pm (Close on Wednesdays)
Weekends: 9.30am to 9.30pm
Google Maps to Merchants Lane Restaurant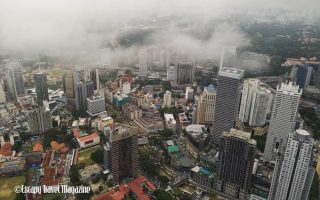 Enjoy a meal up above the clouds at Atmosphere 360. This unique restaurant is located some 400 metres above ground offering some spectacular views of the city below.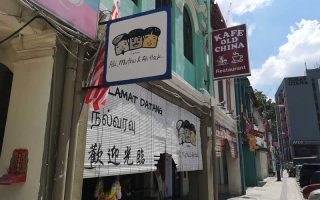 A coffee shop (kopitiam) that brings one on a nostalgic journey back to earlier days via delicious food from the Malay, Chinese, and Indian community in Malaysia.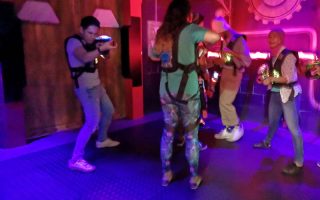 This here is fun game where teams or friends battle each other in a futuristic warzone. Laser Battle is located in Berjaya Time Square Kuala Lumpur.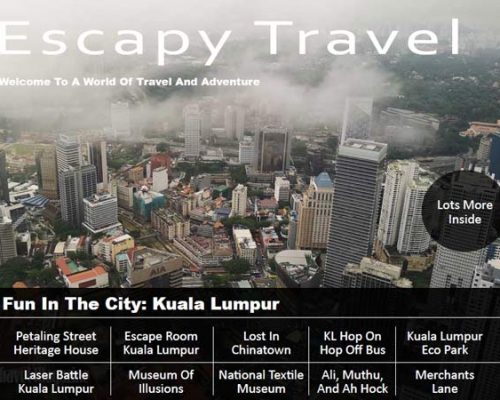 Click here to read more articles in this issue of Escapy Travel Magazine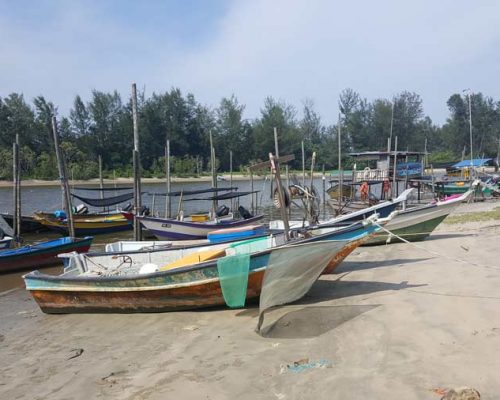 Return to the main page of Escapy Travel Magazine
Do Not Miss Another Issue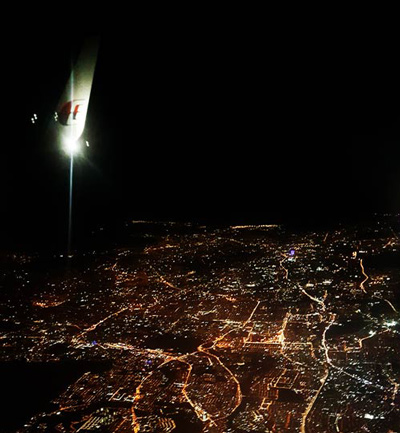 Should you have any enquiries do contact us please...