The Deli by Yeen
Serdang Raya, Selangor, Malaysia – Non Halal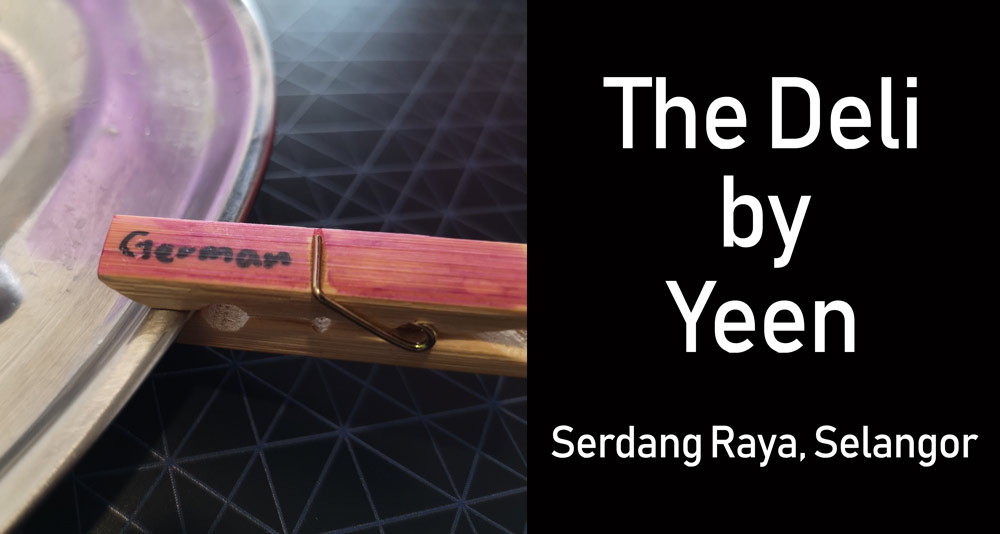 I do not know whether or not you believe that your mind has the power to attract. Many a time we hear and read in motivational or self help books and videos that when you focus on something, you will see more of that something you are focusing on. This is said to be because we attract what we focus on. Our minds are like magnets. I wonder where my multimillion dollar bank account is…hmmm.
Going German
Lately, I have been focusing on German sausages; something I have been a wee bit obsessed with after my trip to Germany. Nowadays I attract German sausages even here in Malaysia. That mind magnet thing seems to be true in some ways. A few days ago I was introduced to The Deli by Yeen and decided to go there for dinner. The first thing that jumped out from the menu was Bratwurst (a type of German sausage). I decided to go for it but my magnetic mind was perhaps weak at that moment in time. They ran out of Bratwurst and I had to settle for pork burger.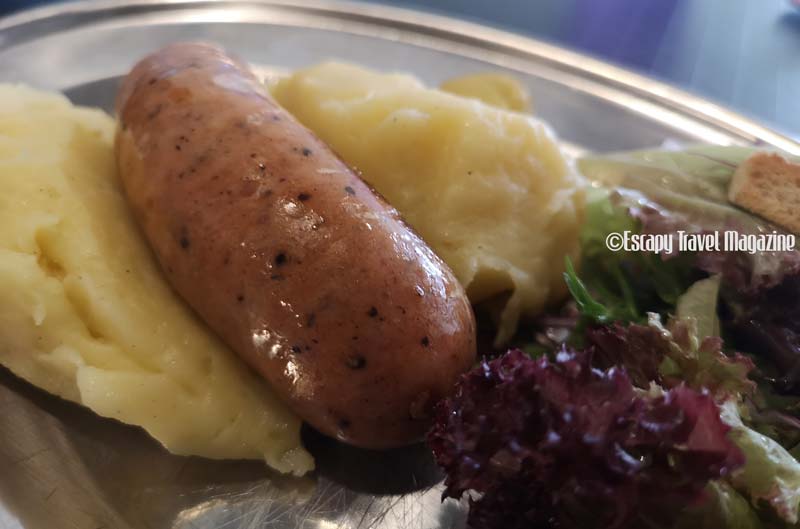 Delicious German Bratwurst (German Sausage).
Not giving up, I visited The Deli by Yeen again and asked for the Bratwurst. Yet again I did not get to eat Bratwurst. I ended up eating grilled lamb which is not lamb but mutton. Lamb is sheep that is below two years old. Any sheep meat above two years old is mutton. Lamb also cost more than mutton because it is more tender. Anyway, I enjoyed the grilled mutton although I would have preferred lamb.
Still having not had my Bratwurst, I visited The Deli by Yeen again. This time I placed my order with a sneaky feeling that I will have to order something else. It was with this though and feeing that I actually got to enjoy the Bratwurst here. It came with tasty mashed potatoes and side of salad. The Bratwurst is juicy inside with a crunchy skin, and it tasted delicious.
Tasty grilled lamb dish with vegetables and chips.
So, what can you learn from this article? Persistence is key to success. Hahaha, how on earth did a food article turn into a motivational brain snack? Anyway, The Deli by Yeen does serve some delicious food. The salads are delicious and the portioning is generous. The burgers are tasty. The Bratwurst is yummy. The grilled "lamb" is decent. Pricing is average.
The Deli by Yeen is a small shop that serves tasty food. During one of my visits I had a chat with the chef who is also the owner on his experience. He was a chef in a few hotels local and international, and was also based on a cruise ship. After many years working in these places he decided to start his own business. This is his little venture; The Deli by Yeen.
Quaint little deli that belongs to a chef with experiences in hotels and cruise ships.
So, if you happen to be in Serdang and are looking for a place to eat, you can certainly visit The Deli by Yeen and have yourself a serving of a hotel meal minus the hotel prices. My favourite here is the Bratwurst. Perhaps, you may want to try this German sausage too.
The Deli by Yeen
13, Jalan SR 8/4, Taman Serdang Raya, 43300 Seri Kembangan, Selangor, Malaysia.
Google Maps to The Deli by Yeen
Articles Related To Urban Food And Fun Adventures In Selangor Issue.
Click articles below to read more articles on Urban Food And Fun Adventures in Selangor, Malaysia.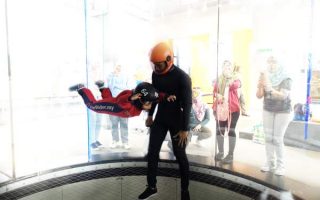 1 Utama a huge and successful mall in Bandar Utama, Selangor (Malaysia) where visitors can go there to experience activities such as skydiving, surfing, rock climbing, etc.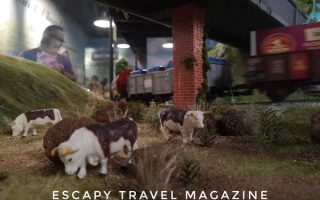 A fun place to learn about the history of chocolates and some of the brands; the Chocolate Museum Kota Damansara is a delightful place to visit especially for chocolate lovers.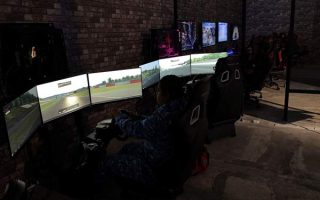 The Pantheon is a gamers hangout that offers everything gamers need and want including high spec gaming computers, VR stations, driving simulators, game consoles, and even a gaming arena.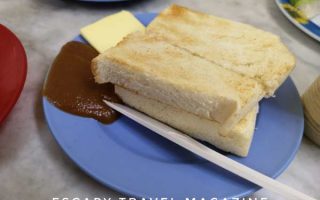 Chong Kok Kopitiam; born in 1940, and is a old coffee shop in Klang, Selangor, where the locals go to to have their fill of their favourite nasi lemak, toast, and well known coffee.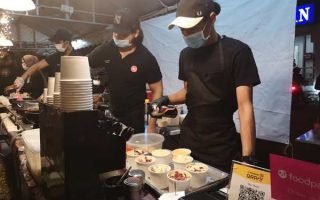 Boomtown, an outdoor dining place with a good variety of stalls to choose from and is one of the food places that pulls a crowd every night; located in USJ 11, Subang Jaya.
Urban Food And Fun Adventures In Selangor Magazine Issue
For more articles on Urban Food And Fun Adventures In Selangor, click on the issue tab below. For more issues of Escapy Travel Magazine please click on the Magazine Issues tab.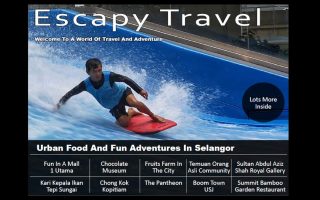 Click here to read more articles in this issue of Escapy Travel Magazine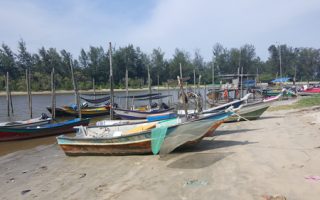 Return to the main page of Escapy Travel Magazine
Do Not Miss Another Issue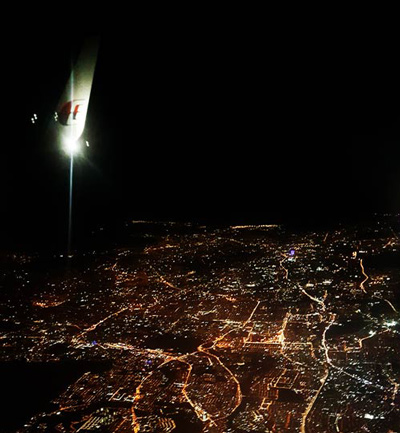 Should you have any enquiries do contact us please...