Tempurung Kitchen
Shah Alam, Selangor, Malaysia.
Every state in Malaysia has something culinary to offer. The east coast states of Malaysia being Kelantan and Terengganu has got delicious offerings such as nasi dangang, ikan singgang (fish dish), nasi minyak (yellow rice), etc. Whenever I go to Terengganu I will not miss my fill of nasi dagang, nasi lemak, and of course ikan celup tepung or fried fish dipped in flour (in my case; udang or prawns and sotong or squid celup tepung).
The frontage of Tempurung Kitchen.
Tempurung Kitchen serves pretty good east coast cuisines. During a recent foodie trip we visited Tempurung Kitchen and had our share of tummy filling food. I deifnitely enjoyed the nasi dagang. Nasi dagang comes with blue coloured rice that got its blue colours from the flowers of sweet pea, fried grated coconut meat, salted eggs, vegetables including lemongrass that gives the dish a lemony aroma, sambal or chilli paste, and crackers. Accompanying these are various meat dishes that one can choose from.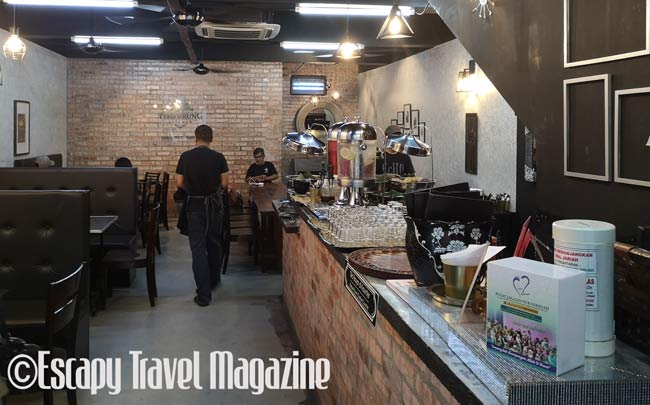 My plate of nasi dagang came with grilled lamb (mutton), and rendang chicken that is fragrant, delicious, and certainly not crispy (just in case chefs Gregg Wallace and John Torode are reading this humble article of mine). Rendang chicken is supposed to be fragrant blasting with flavour of herbs, juicy with natural juices from the chicken that has been infused with the flavours from the herbs, and skin that is soft and fragrant from the all the sauces and ingredients. The rendang chicken served here is all of that.
Some of the delicious dishes.
This is what nasi dagang looks like.
Mix all of them together and you'll get a dish that is bursting with flavours and aromas.
Details
The owner (Ms Tini) of Tempurung Kitchen is from Kelantan. With her she brought to Shah Alam in Selangor some of her favourite dishes from her hometown so that the folks here in Selangor get to enjoy a taste of the east coast. There is more than nasi dagang here. Do visit for a taste of the east coast (Kelantan) here.
Address: Ken Rimba, 10-1, Jln Lengkuas D16/D, Seksyen 16, 40200 Shah Alam, Selangor, Malaysia.
Google Maps to Tempurung Kitchen
Articles Related To Urban Adventures In Selangor Issue.
Click articles below to read more articles on Urban Adventures in Selangor, Malaysia.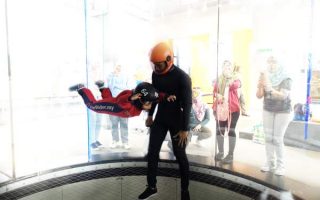 1 Utama a huge and successful mall in Bandar Utama, Selangor (Malaysia) where visitors can go there to experience activities such as skydiving, surfing, rock climbing, etc.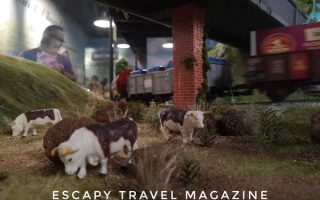 A fun place to learn about the history of chocolates and some of the brands; the Chocolate Museum Kota Damansara is a delightful place to visit especially for chocolate lovers.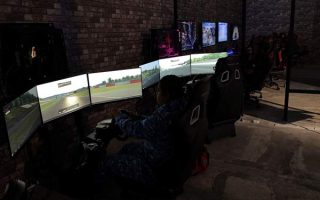 The Pantheon is a gamers hangout that offers everything gamers need and want including high spec gaming computers, VR stations, driving simulators, game consoles, and even a gaming arena.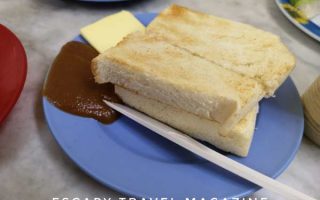 Chong Kok Kopitiam; born in 1940, and is a old coffee shop in Klang, Selangor, where the locals go to to have their fill of their favourite nasi lemak, toast, and well known coffee.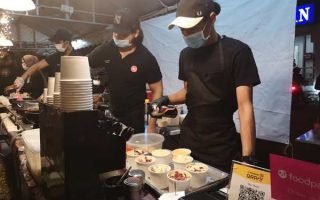 Boomtown, an outdoor dining place with a good variety of stalls to choose from and is one of the food places that pulls a crowd every night; located in USJ 11, Subang Jaya.
Urban Adventures In Selangor Magazine Issue
For more articles on Urban Adventures In Selangor, click on the issue tab below. For more issues of Escapy Travel Magazine please click on the Magazine Issues tab.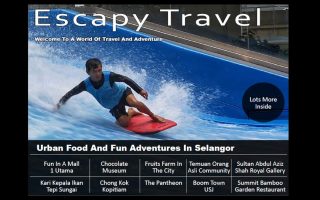 Click here to read more articles in this issue of Escapy Travel Magazine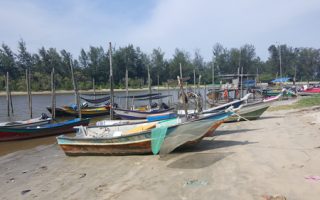 Return to the main page of Escapy Travel Magazine
Do Not Miss Another Issue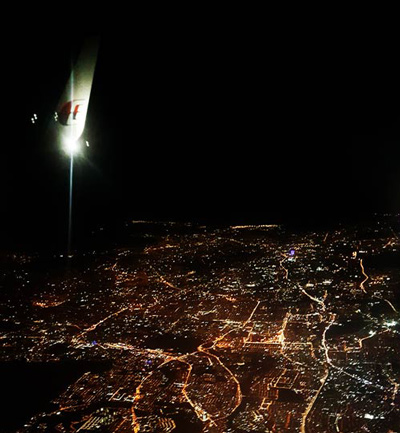 Should you have any enquiries do contact us please...