The Pantheon
Subang Jaya, Selangor, Malaysia.
The first time I laid eyes on a game console was aeons ago. I was probably 5 years old then when two sticks; one on each side of my TV screen, and a small square blew my mind. That was the Home Pong by Atari, and that kept me glued to the TV for hours every day. Those of you who have not heard of Atari and Home Pong; they were one of the earliest video games and game consoles to hit the market.
I played lots of video games growing up but I have never considered myself a gamer. However, I still enjoy playing video games, and my oh my, these games have certainly evolved. There was even a time when a pixelated Mario wowed me. These days video games are so fluid and complex; pixels are hardly seen unless they're done on purpose.
A car race going on at the driving simulators.
This brings me to a place called The Pantheon at One City in Subang Jaya, Selangor. The Panteon or rather The Pantheon (NVIDIA Platinum GeForce iCafe) is a place for gamers. The Pantheon provides gamers with powerful gaming machines (PCs) that are provided by various tech brands including brands like Logitec, Corsair, Asus, Alienware, etc. Gamers know the importance of these high powered machines when participating in their adrenaline pumping activities.
Left: Gaming stations. Right: Gaming stations by MSI.
There are also VR (virtual reality) machines or simulators for visitors to have fun within many a virtual world, driving simulators that gives an almost "close to the real thing" driving or racing experience, etc. There even is a gaming or eSports arena complete with team rooms, tournament area with helicopter headphones for communication between team members, comfy chairs, PC gaming stations, seating for spectators and commentators, etc. This arena is where gaming tournaments or eSport tournaments are held. The Pantheon provides gamers with stable and fast WiFi (internet connection) another important factor when gaming.
Virtual Reality or VR Stations where gamers can play games in the virtual world.
If you're a gamer looking for a place to hangout at and have fun hunting down other players in a virtual world and shooting them down; The Pantheon certainly is one place designed especially for you. One can be here for hours without having to leave as most of one's needs are met here including food and beverages.
The eSport arena (pardon the grey pillar in the picture).
Location Details
The Pantheon
Lot 2, The Square, One Space @, 27, Jalan USJ 25/1C, One City, 47100 Subang Jaya, Selangor, Malaysia.
Google Maps to The Pantheon One City, Subang Jaya, Selangor.
Google Maps to The Pantheon 
Articles Related To Urban Food And Fun Adventures In Selangor Issue.
Click articles below to read more articles on Urban Food And Fun Adventures in Selangor, Malaysia.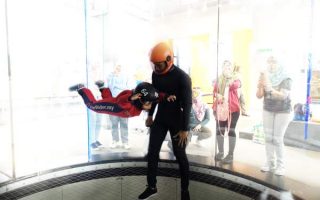 1 Utama a huge and successful mall in Bandar Utama, Selangor (Malaysia) where visitors can go there to experience activities such as skydiving, surfing, rock climbing, etc.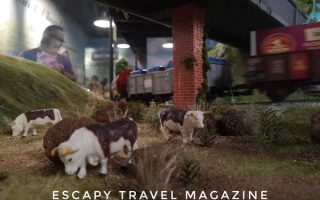 A fun place to learn about the history of chocolates and some of the brands; the Chocolate Museum Kota Damansara is a delightful place to visit especially for chocolate lovers.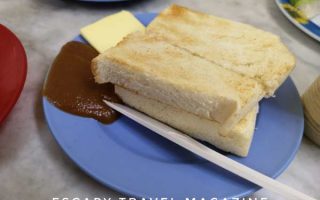 Chong Kok Kopitiam; born in 1940, and is a old coffee shop in Klang, Selangor, where the locals go to to have their fill of their favourite nasi lemak, toast, and well known coffee.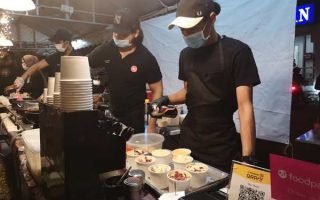 Boomtown, an outdoor dining place with a good variety of stalls to choose from and is one of the food places that pulls a crowd every night; located in USJ 11, Subang Jaya.
Urban Food And Fun Adventures In Selangor Magazine Issue
For more articles on Urban Food And Fun Adventures In Selangor, click on the issue tab below. For more issues of Escapy Travel Magazine please click on the Magazine Issues tab.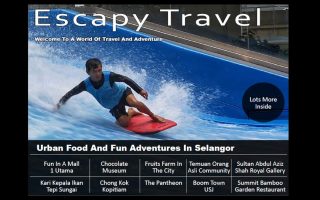 Click here to read more articles in this issue of Escapy Travel Magazine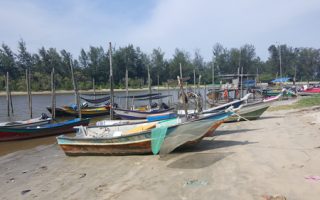 Return to the main page of Escapy Travel Magazine
Do Not Miss Another Issue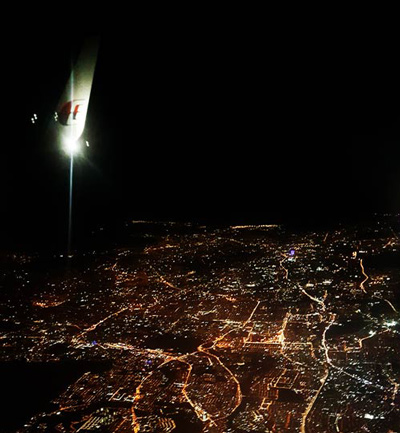 Should you have any enquiries do contact us please...