Mobile phones with cameras has certainly brought on a new evolution of photography where people take photos of themselves in various places. This current "in thing" is called selfie. Now there even is a museum dedicated to selfie. This museum is the Selfie Museum Kuala Lumpur.
The Selfie Museum Kuala Lumpur is not really a museum but a fun place for selfie mad folks to go get their dose of selfie shots. There are nine rooms with cartoons, food stuffs such as candies and ice cream, clouds, etc. that one can take selfies at. There even is an entire room dedicated to bananas.
Enjoying a cupcake while taking a selfie.
I must admit that I am not selfie crazy but I did have fun here. What I like about this place is that it allows visitors to exercise their creativity and take fun creative shots of themselves. Ok, it can be quite difficult to get the angles that you want to get and more often than not you will need the help of a friend to take photos of you. But you can certainly get some very fun shots.
"Knocked out" but happy… fun shots at the Selfie Museum Kuala Lumpur.
Each room not only comes with things to help you make fun photos. Each room comes with snacks such as candies, marshmallows, cup cakes, tealive, and ice cream by Baskin Robbins. So if you are around Jalan Bukit Bintang (Bukit Bintang Street) in Kuala Lumpur and you have got nothing much to do, the Selfie Museum can be a fun way to spend some time with your friends.
Relaxing in a pool of plastic balls in the "Banana Area."
Address & Contact
Address: Fahrenheit 88, Unit 2.28-2.40, Level 2, 179, Bukit Bintang Street, 55100 Kuala Lumpur, Malaysia.
Opens daily: 10am to 10pm
Website: https://www.selfie.com.my/#the-story
*Check website for pricing
Google Maps to Fahrenheit 88, Kuala Lumpur. The Selfie Museum Kuala Lumpur is located here.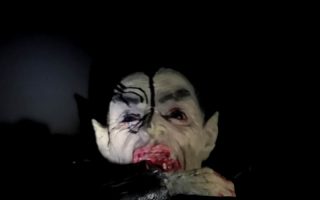 Escape Room is a puzzle type game where participants take on the challenge of escaping from various rooms. Such fun can be had at Escape Room Kuala Lumpur.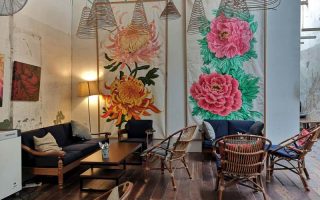 A fabulous place to enjoy a fabulous meal when one is in Kuala Lumpur. Merchants Lane is a restaurant with a very special menu. The place itself houses some tantalizing tales.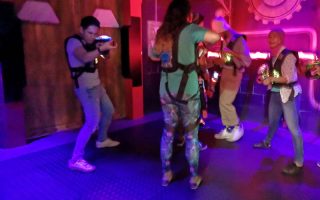 This here is fun game where teams or friends battle each other in a futuristic warzone. Laser Battle is located in Berjaya Time Square Kuala Lumpur.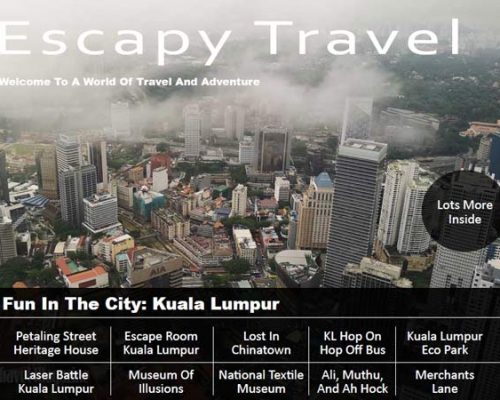 Click here to read more articles in this issue of Escapy Travel Magazine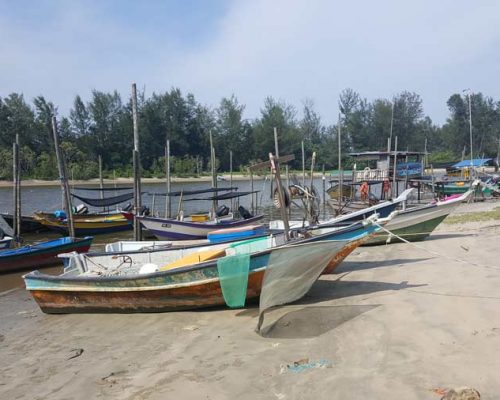 Return to the main page of Escapy Travel Magazine
Do Not Miss Another Issue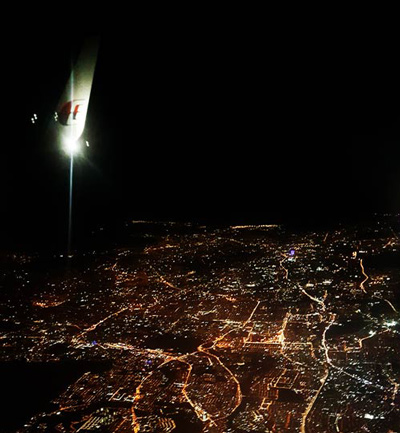 Should you have any enquiries do contact us please...