Escape Room is a fun and challenging game that exercises one's brain and tests one's thinking prowess. We recently had a go at Escape Room Kuala Lumpur in Berjaya Times Square. There were five of us and as a team we had to escape and breakout of Lord Ambrogio's cursed lair and bring peace upon the land. Ambrogio is the Vampire King. 
Before every game, participants are first briefed on what to do and what not to do such as what things can be moved and what cannot be moved. With the press of a button the timer started counting down. We were given 45 minutes to escape. This here is our experience playing Escape Room.
Lord Ambrogio looks down on us as we tried to escape his lair.
It Feels Quite Real
The atmosphere of the rooms feel quite real. The walls are black. There are bats hanging from the ceiling. Participants must work together to find clues and answer puzzles that would in return bring about answers to various locks, unlocking them, and allowing us to move on to the next room. The puzzles are really challenging too. We had to use a torchlight with a blue light to search for answers to clues. Putting the clues together opens up various locked boxes. In them are more clues that finally lead to a key that unlocks the door to the next room. It took us a while but we managed to solve all the puzzles and free ourselves from the room.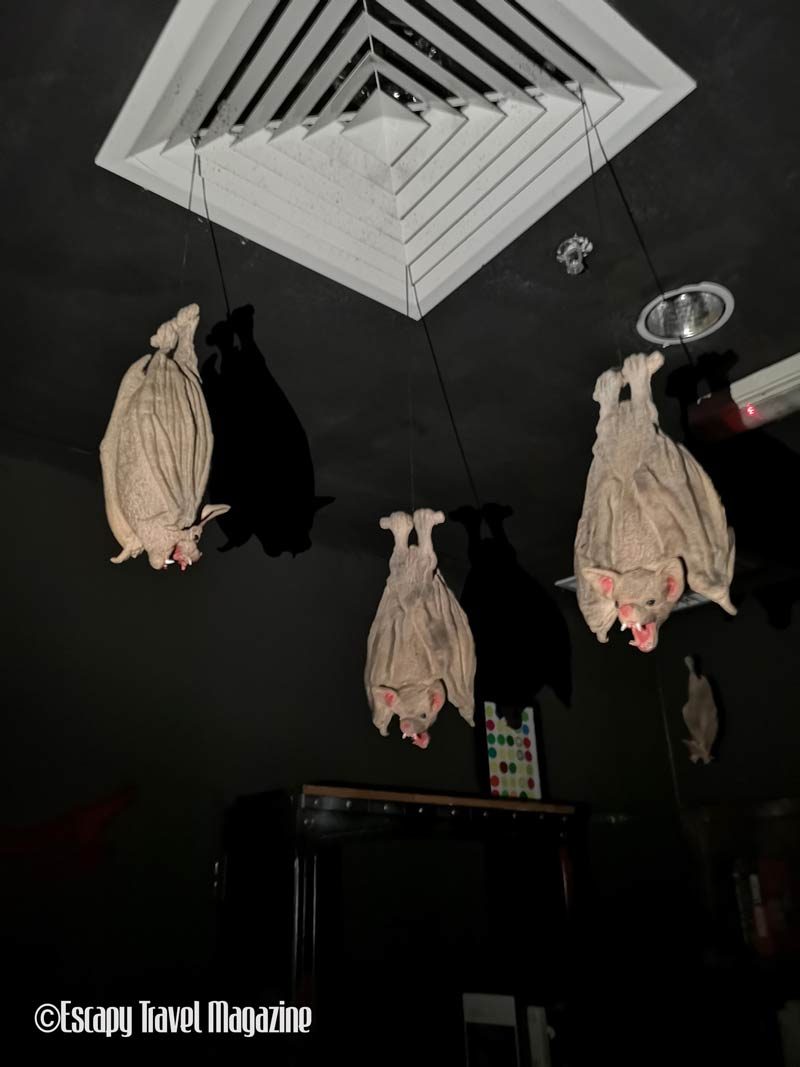 In the next room we see a gory sight. An evil looking baby sits at a corner of room. There is blood everywhere. There is also a huge coffin with a "man" (mannequin) standing beside it. The "man" has had an arm and a leg "chopped" off. Solving the puzzles here leads to a key that unlocks the coffin.
Here we had to assemble the dismembered body and use the blue light to search for clues. The answer to the clues is used for another puzzle. After getting the puzzle right we opened a box with a key that unlocks the coffin. We open the coffin and climbed in, sliding down into another room.
A gory sight of dismembered body parts, blood, a scary baby, and a large coffin.
The scary baby sitting at the corner of the room.
The coffin that leads to another room.
The final room is less gory. It has a piano, different safe with various things in them such as rats, skulls, etc. We had to looks for clues that gave us numbers to unlock safes that are built into the wall. After gaining all the clues and opening the safes had to do a music puzzle. Solving that allows us to with the piano of which gives us a key that unlocks the door to freedom. 
A skull sits on the piano in the final room.
Should one gets stuck and would prefer to get a hint, one just needs to press a help button and a staff member will come in with the hint. Sometimes the challenges may be too tough, or there could be an emergency, perhaps a team member is too afraid to continue; the same button brings along a staff member of which one can request help from or to exit the game.
A numbered electronic door lock being watched over by… a "ghost." 
Challenges Or Games
As at time of writing there are nine Escape Room challenges or Games to choose from. They are of different difficulty levels. These Escape Room challenges are:
Nine Escape Room Challenges to choose from.
Wonderland, A Magical Adventure
You have been magically transported into a dream-like world; called Wonderland, a world that defies the realm of logic and is filled with anthropomorphic creatures. They warn you that by overstaying your visit, you run the threat of trapping yourself inside that realm for all eternity. You have 45 minutes to navigate this alien world and figure out a way to escape or be caught in Wonderland forever.
Difficulty: level 3
Dutch Lady: The Great Chocolate Vault
WE NEED YOU….
There has been a robbery! Our greatest treasure has been stolen and is hidden in a high security vault. We need you; our best agents on the field to recover the great chocolate secret recipe! You and your team are required to possess the unique skills to past through the obstacles and a series of security measures to help us get it back. It is your choice to take up the challenge now!
Difficulty: level 4

The Cage – Of Death And Mystery
The trials and tribulations that come with the production of a theatre performance is that which is the equivalent of a roller coaster ride; and that is embodied within the ominous death of the starlet of the show during the performance on stage. Leading up to the build-up to the show, there has been various tensions between the actors and stagehands in the pursuit of gaining the favour of the play's director.
With the roaring success of the play being heralded as the nation's greatest show ever, all those involved with the show have united and decided not to sell-out any of their fellow actors in order to keep their success rolling. You are a group of investigators called upon this mysterious case to investigate the details of this twisted production and capture the ingenious culprit before the one responsible decides that another death is needed for the show to go on.
Difficulty: level 4
The Vampire Chronicles
You hold the key to breaking the deadlock and potentially ending the 1000-year war between humans and vampires, and you have been marked for death by Ambrogio; the Vampire King. His vampire subordinates have killed your family and caught you and your comrades, whilst simultaneously holding you captive in his castle. You are given 45 minutes to navigate your way through his cursed lair to escape and bring an end the war and finally bring peace upon the land.
Difficulty: level 4
Gallery – The Insidious Art Thief
A challenge has been sent out to international art thieves by the self-proclaimed thief-proof gallery. You are a Master Art-Thief, and you have assembled a crew of criminal specialists with years of experience to aid you in breaking into this gallery, and your aim is for their most prized possession; the priceless painting being exhibited there for a one-day event. Security in the gallery has been set to its maximum level for this particular event, and you have chosen the very same day to execute your plans. You and your team only have 45 minutes to infiltrate the gallery, bypass the high-tech security system, steal the priceless painting, and escape before you are caught within the act.
Difficulty: level 4
The Haunted House
You and your friends are dared to stay in a haunted house on a courage challenge, but your seemingly harmless challenge takes a turn for the worst when evil spirits guarding the house do not take warm to your visit. You are now selected as candidates for their evil ritual where they will force the spirit out of your body and inhibit you as their physical vessel. You and your friends only have 45 minutes to escape before they complete their ritual and inflict chaos on the earth through your body.
Difficulty: level 5
Taken – The Perfect Abduction
The boss's daughter has been abducted and taken for ransom by a mob, consisting of internationally wanted criminals. The authorities have gathered the information needed to pinpoint the place where she is held captive, and you have been entrusted with her safe and immediate return. Now, with time running out, you find yourself in a life and death race against the clock as the abduction begins to spiral towards a terrifying and deadly conclusion. You have 45 minutes to utilize the tools and skills within your disposal to rescue the boss's daughter and getaway before the kidnappers return.
Difficulty: level 5
Heaven And Hell
During an expedition to gather rare items from Earth, Archangel Gabriel was ambushed and taken hostage by the ever envious Lucifer. In anger, Lucifer tore Gabriel's wings out of his back and locked them away in the deepest pits of Hell; casting Gabriel into purgatory on Earth to suffer the same fate as the fallen angel. You have been tasked with the retrieval of Gabriel's wings to restore balance between the three realms of Heaven, Earth, & Hell. However, Lucifer has caught on to this operation and ordered the gates of Hell to be sealed shut; you must complete this task within 45 minutes or be forever forsaken from paradise and suffer eternal torture.
Difficulty: level 5
Safari Jungle – Journey To The Secret Treasure Hunt
You travel a long way to visit your great-granduncle in Africa during an annual gathering and discover that your ancestor is an avid treasure hunter. You stumble across a secret treasure map left behind by your ancestor while you are snooping around the house. You and your friends have decided to go to the safari jungle in search of the secret treasure. With the deadliest insects and animals lurking besides you, you and your friends have to find the secret treasure and escape the safari jungle before you and your friends become the prey.
Difficulty: level 5
(Note: all information about the games have been sourced from EscapeRoom.Com.My)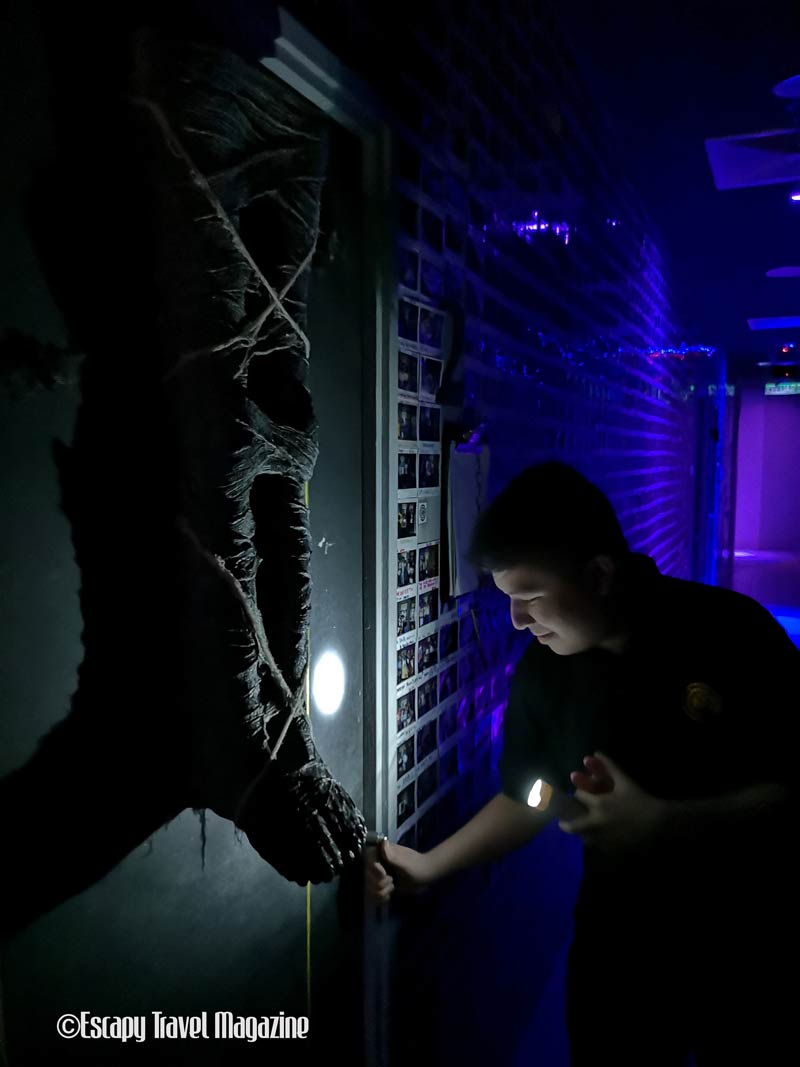 The Vampire Chronicles Begins here.
Should you be in Kuala Lumpur with some friends and would like to have some fun, Escape Room certainly is a fun and challenging activity to do. Below are more information:
Google Maps to Berjaya Times Square Kuala Lumpur. Escape Room Kuala Lumpur is located here.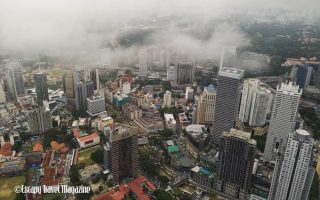 Enjoy a meal up above the clouds at Atmosphere 360. This unique restaurant is located some 400 metres above ground offering some spectacular views of the city below.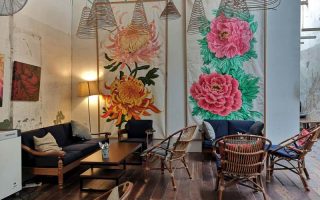 A fabulous place to enjoy a fabulous meal when one is in Kuala Lumpur. Merchants Lane is a restaurant with a very special menu. The place itself houses some tantalizing tales.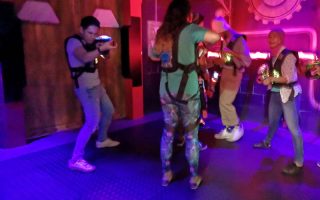 This here is fun game where teams or friends battle each other in a futuristic warzone. Laser Battle is located in Berjaya Time Square Kuala Lumpur.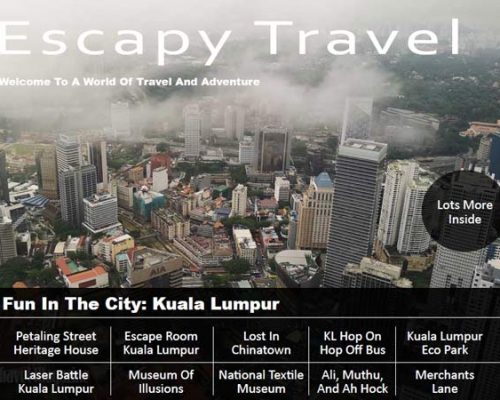 Click here to read more articles in this issue of Escapy Travel Magazine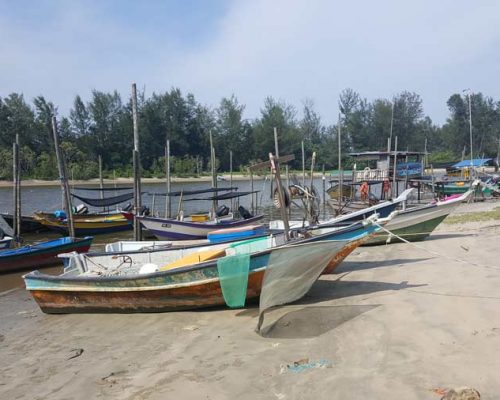 Return to the main page of Escapy Travel Magazine
Do Not Miss Another Issue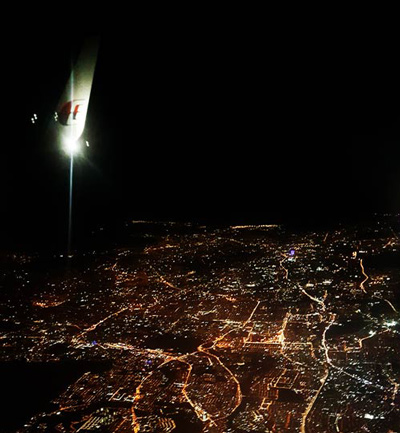 Should you have any enquiries do contact us please...