Premiere Hotel Klang
Klang, Selangor, Malaysia.
The royal town of Klang in Selangor, was once the capital of Selangor in Malaysia. Klang is well known for its shipping ports, delicious food (seafood and bak kut teh or pork bone soup), and some of the historical sites. Klang has however not been marketed much as a tourist destination despite having historical sites and a port where international cruise liners berth at. Klang, being a commercial hub is associated more to business and commerce.
Being a commercial hub, Klang certainly has visitors dropping in and there are a few hotels within its boundaries. One of them is the Premiere Hotel Klang; a four star city hotel that is strategically located at one of Klang's commercial areas within the Bukit Tinggi township. Recently on an urban fun and food adventure trip called Eat Travel Write Selangor International Culinary Adventure 9.0,  a bunch of media friends and I stayed at the Premiere Hotel Klang.  
Commercial area near the Premiere Hotel Klang. 
The Premiere Hotel Klang is one of those hotels where the entrance is modest, down to earth, and perhaps boring enough to not capture the attention of most people. That is until one reaches the reception or lobby after riding an escalator. This is where one truly sees that the Premiere Hotel Klang is indeed a hotel and a good one. The spacious lobby with its shiny floors, sofas, etc. is where the reception or front desk is. This here is the start to a comfortable stay.
After getting our keys we headed to the elevators and on to our rooms. I cannot remember exactly which floor I stayed at but when the doors of the elevator opened I had a view of the nearby commercial area. There are restaurants, cafes, shops, offices, etc. near the hotel. There even is a Tesco (hypermarket) within walking distance of the hotel.
These are the comfortable beds in the room I stayed at during my visit.
Rooms And Suites
The Premiere Hotel Klang offers 250 rooms and suites in six categories. They are  Superior, Deluxe, Grand Deluxe, Executive, Grand Executive, and the Perdana Suite. I stayed at the Superior Room, a comfortable room with a layout of 28.4 m². The room comes with comfortable beds, a nice long floating table paired with a contour executive chair to sit on and work at. For entertainment or to relax, a 32 inch LCD certainly is a good companion to have.
The lovely bed in the suite.
During our visit we were given the opportunity to visit the 92.66 m² modern and luxurious Perdana Suite with is delightful living area that is fitted with large leather sofas, a long window to see the views, an office, a dining area, and a bedroom  with a king size bed in it ready to relax those who want to feel like a VIP. The Perdana Suite will certainly be a delightful place to stay at. 
Left: The Buzz. Right: Fruit carving (watermelon) at The Buzz, adding some creative natural decor to the place. 
Dining Outlets
When it comes to food, there are three restaurants to choose from. They are The Buzz, Royal Gourmet (Chinese restaurant), and Ichi Pool Bar. The Buzz is where local and international cuisines are served. The Buzz is open for breakfast, lunch, and dinner. This is where we had our breakfast during our stay. The buffet is decent with tasty foods to serve most diets.
There was a grilled fish promotion going on during our stay called Ikan Bakar Tepian Tebrau (grilled fish). We had this tasty grilled fish and I personally liked it. It is a little spicy and the fish (barramundi or seabass; locally called siakap) is fresh. The grilled fish goes well with rice. This promotion is available on September and October 2019. Certainly, worth a try.    
Left: The chef showing his creation, the Ikan Bakar Tepian Tebrau. Right: Carbonara Spring Rolls.
Located on the lower ground floor is the Royal Gourmet Restaurant. Royal Gourmet is a Chinese restaurant that serves Chinese cuisines; famed for its dim sum of which is said to be a crowd puller here in Klang. Unfortunately, I cannot personally verify this claim as I did not try the dim sum here. Other than dim sum they serve a variety of Chinese dishes as well. All dishes served here are pork free. Royal Gourmet is open for lunch and dinner.
Ichi Pool Bar is located near the hotel's swimming pool hence its name, Ichi Pool Bar. I have no idea why they named it Ichi. Maybe, it is based on the Japanese numbers where Ichi is one (1). Anyway, Ichi Pool Bar is a place to hang-out and chill. During our visit, there was this constant breeze that blew without stopping. Perhaps being located between two buildinga gives the area (pool and Ichi Pool Bar) a constant wind flow; wind tunnel effect. Ichi Pool Bar is certainly a good place to relax at.
Facilities And Activities
The Premiere Hotel Klang has a gymnasium for those that need to maintain their muscles and fitness levels constantly, even while on holidays. The gymnasium has dumbbells, and various other machines such as treadmills, stationary bikes, and pull up / down machines; all good enough for resistant training and cardio. 
Left: Gymnasium. Right: The swimming pool.
For those in need of relaxation there is the Nature Sense Of Wellness spa where one can go to, to loosen those tight muscles with one of the massage packages available; melting away the stress and pressure of daily living.  The Nature Sense Of Wellness spa is a great place for parents (adults) to relax at while the kids go to the swimming pool for some wet and fun splash time.
The counter at the Nature Sense Of Wellness spa. 
Places Of Interest Nearby
Being a royal town and once the capital of Selangor, Klang has its share of historical places to share with all visitors. These places are certainly worth a visit. They are the Sultan Abdul Aziz Royal Gallery, the former Chartered Bank building, Little India (Tengku Kelana Street), Royal Klang Club, Alam Shah Palace, Church of Our Lady of Lourdes, Klang Convent School, Sri Nagara Thendayuthapani Temple, Tengku Kelana Indian Muslim Mosque, Klang Fire Station, and Raja Abdullah Warehouse. These are all the places that one will visit should one decide to go on the Klang Heritage Walk.
Fishing at the fishing ponds in Jugra, a coastal area that is not too far away by car.
Other places of interest include the Klang Esplanade (Tanjung Harapan) near the North Port where one can have a relaxing time by the river or enjoy a hearty seafood meal, the Raja Mahadi Fort, Goddess Of Mercy Temple, etc. One can even do some fishing at some of the pay to fish fishing ponds around Klang (there are a few near the Klang Esplanade).
A fisherman standing on the gunwale of his boat at Ketam Island.
If one is up for it, a ferry ride to Ketam Island (Pulau Ketam) can be had. Ketam Island is a fishing village on stilts located some 25 to 30 minutes off Klang. Ferries are available daily from the Pulau Ketam (Ketam Island) Ferry Terminal in Port Klang to Ketam Island from as early as 8.30am. The duration of the trip will depend very much on the tide but should not take more than 45 minutes.
Delicious desserts at the Executive Lounge.
Google Maps to Premiere Hotel Klang
Articles Related To Urban Food And Fun Adventures In Selangor Issue.
Click articles below to read more articles on Urban Food And Fun Adventures in Selangor, Malaysia.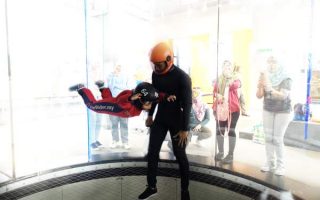 1 Utama a huge and successful mall in Bandar Utama, Selangor (Malaysia) where visitors can go there to experience activities such as skydiving, surfing, rock climbing, etc.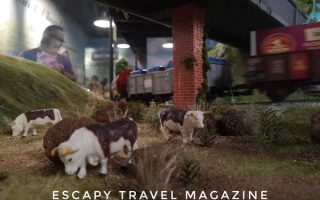 A fun place to learn about the history of chocolates and some of the brands; the Chocolate Museum Kota Damansara is a delightful place to visit especially for chocolate lovers.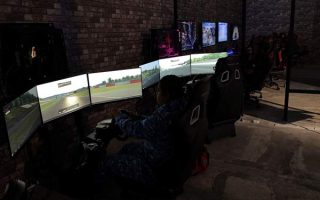 The Pantheon is a gamers hangout that offers everything gamers need and want including high spec gaming computers, VR stations, driving simulators, game consoles, and even a gaming arena.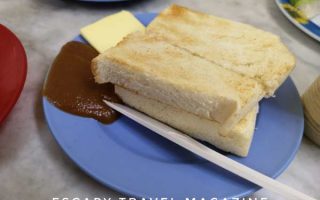 Chong Kok Kopitiam; born in 1940, and is a old coffee shop in Klang, Selangor, where the locals go to to have their fill of their favourite nasi lemak, toast, and well known coffee.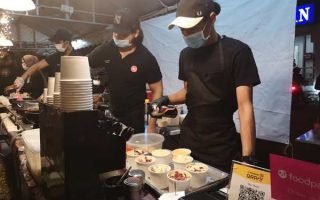 Boomtown, an outdoor dining place with a good variety of stalls to choose from and is one of the food places that pulls a crowd every night; located in USJ 11, Subang Jaya.
Urban Food And Fun Adventures In Selangor Magazine Issue
For more articles on Urban Food And Fun Adventures In Selangor, click on the issue tab below. For more issues of Escapy Travel Magazine please click on the Magazine Issues tab.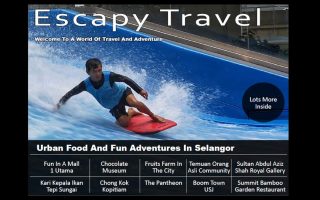 Click here to read more articles in this issue of Escapy Travel Magazine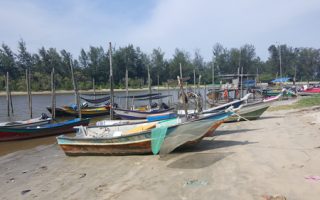 Return to the main page of Escapy Travel Magazine
Do Not Miss Another Issue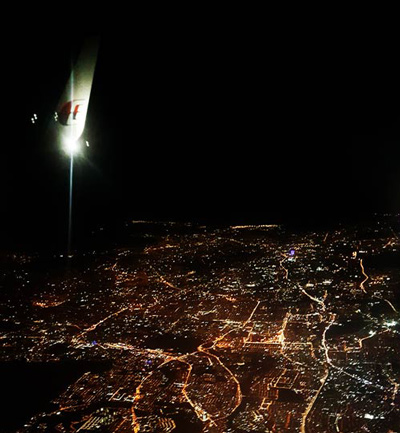 Should you have any enquiries do contact us please...