Magic, things that defy science and reality, things that don't make sense, etc. are all very attractive especially to the curious minded. For the curious minded there is a place called the Museum of Illusions here in Kuala Lumpur. Things can get pretty weird here.
The Museum of Illusions started as a project to collect mind bending things and ideas; bringing them into one place. The Museum of Illusions is a place for fun education and entertainment that was launched in Zagreb, Croatia in 2015 and has since reached 13 cities around the globe as at time of writing.
One of my favourites; the Ames Room.
I have been to a few of these places operated by different companies in various countries. The Museum Of Illusions is one brand that is available in a few countries. Here in Kuala Lumpur it is located on Jalan Bukit Bintang (Bukit Bintang Street), inside the Ansa Hotel.
It will certainly be a lot of fun if you've not been such places before. Amongst my favourites is the Ames Room. I always enjoy having my photo taken is the Ames Room. Another one that I like is the Anti Gravity Room that allows me to take photos as if I am standing on a wall in a zero gravity room.
Who turned off the gravity? 
Other exhibits here include:
Hollow Face Illusion – Faces that stare at you wherever you walk to within the area.
Kaleidoscope
The Chair Illusion – a trickery of the eyes and how we perceive things.
Vortex Tunnel – a tunnel that spins you out of balance (you don't actually spin).
Head On A Platter
Holograms
Optical Illusions
And more
Hollow face illusion; faces that stare at you no matter where you are in the area.
If you are looking for some place fun to visit, the Museum of Illusions here in Kuala Lumpur is certainly a good option especially if you've not been to such a place before. More information below…
Google Maps to Museum Of Illusions Kuala Lumpur.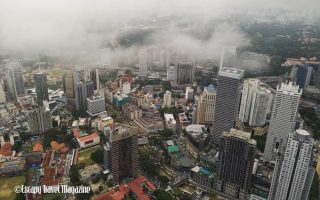 Enjoy a meal up above the clouds at Atmosphere 360. This unique restaurant is located some 400 metres above ground offering some spectacular views of the city below.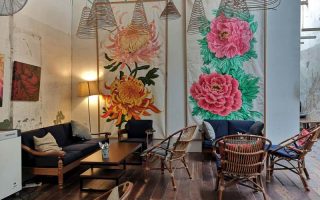 A fabulous place to enjoy a fabulous meal when one is in Kuala Lumpur. Merchants Lane is a restaurant with a very special menu. The place itself houses some tantalizing tales.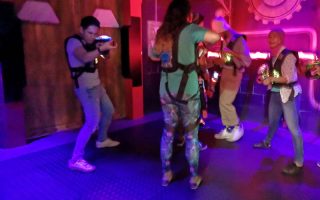 This here is fun game where teams or friends battle each other in a futuristic warzone. Laser Battle is located in Berjaya Time Square Kuala Lumpur.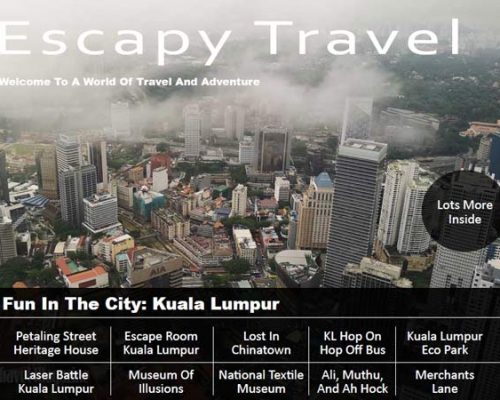 Click here to read more articles in this issue of Escapy Travel Magazine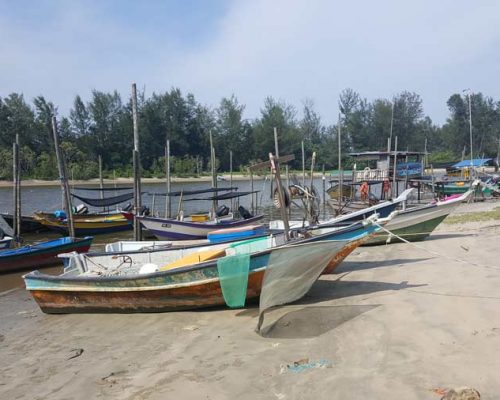 Return to the main page of Escapy Travel Magazine
Do Not Miss Another Issue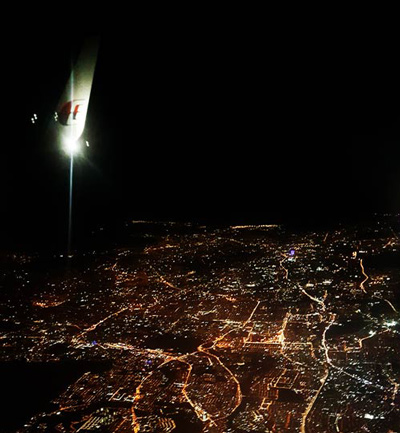 Should you have any enquiries do contact us please...