What do entrepreneurs do when they take a walk down memory lane? Well, different people will have different things in mind but for Colin Soh and Earnest Ong; they decided to start a cafe that reminds them of the days when they were in school. They call their cafe Ali, Muthu, and Ah Hock; three of the most common names in Malaysia representing the Malay, Indian, and Chinese communities.
The front facade of Ali, Muthu, and Ah Hock Kopitiam (coffee shop). 
The main objective of Ali, Muthu, and Ah Hock Cafe is to bring the 3 main communities together by serving up local dishes representing these communities. The cafe itself is designed to look 70s to 80s (Malaysia). It certainly brings me back to my younger days, sharing a cup of tea with my dad, drinking off his saucer while he drank off the teacup. Yes, that was how we used to drink tea.
The interior takes patrons on a walk down memory lane.
Amongst the well known dishes here is the tasty Johor styled mee rebus; a noodle dish prepared with eggs, vegetables, chilli slices, bean curd, prawns, squid, etc. served in a thick soupy broth of herbs and spices. Folks from Johor instantly recognized this mee rebus style reminding them of one of their favourite foods back home.
Mee Rebus Johor Style; delicious and with lots of goodies in it.
One of the all time Malaysian favourite meals is nasi lemak. Nasi lemak comes in various configurations with delicious offerings such as squid, chicken, beef, cockles, prawns, etc. Here at Ali, Muthu, And Ah Hock we had the nasi lemak ayam berempah; a tasty dish of fragrant rice served with fried chicken that is drenched with herbs and spices, chili paste, peanuts, and anchovies. Delicious indeed.
Delicious nasi lemak ayam berempah or fragrant rice with deep fried herbal chicken.
Another all time favourite dish of Malaysians is bihun (beehun / beehoon/ bihoon – there are various ways of spelling this and we'll use bihun for this article) goreng or fried vermicelli. Bihun goreng is cooked together with various ingredients including vegetables, meat, chilies, etc. Bihun goreng is considered to be a money saving meal here in Malaysia but it certainly is one tasty favourite.  
Delicious bihun goreng; a simple tasty dish.
Food is certainly tasty here at Ali, Muthu, and Ah Hock. Oh yeah, taking the first alphabets of these names; Ali, Muthu, and Ah Hock makes the abbreviation; AMAH. Amah is mother in Tamil; another reason for the name of this coffee shop. When you visit Kuala Lumpur, do give Ali, Muthu, and Ah Hock a try. They serve good tasty food at affordable prices.
Collin Soh (right) is the co-owner of Ali, Muthu, and Ah Hock.
Address & Contact
Ali, Muthu & Ah Hock Kopitiam
13, Jalan Balai Polis, City Centre, 50000 Kuala Lumpur, Wilayah Persekutuan Kuala Lumpur, Malaysia.
Google Maps to Ali, Muthu, And Ah Hock Kopitiam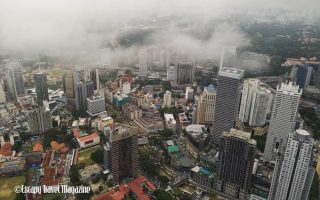 Enjoy a meal up above the clouds at Atmosphere 360. This unique restaurant is located some 400 metres above ground offering some spectacular views of the city below.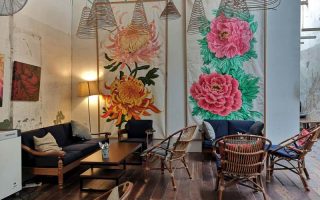 A fabulous place to enjoy a fabulous meal when one is in Kuala Lumpur. Merchants Lane is a restaurant with a very special menu. The place itself houses some tantalizing tales.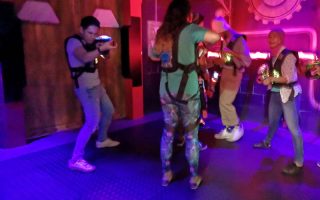 This here is fun game where teams or friends battle each other in a futuristic warzone. Laser Battle is located in Berjaya Time Square Kuala Lumpur.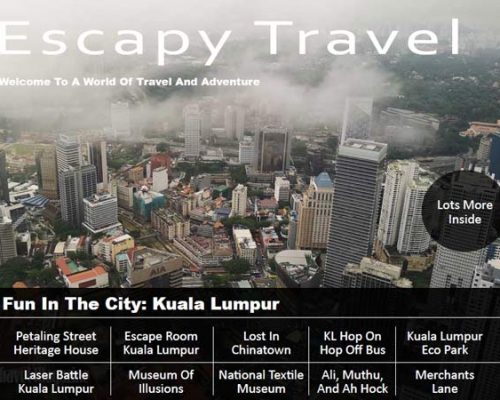 Click here to read more articles in this issue of Escapy Travel Magazine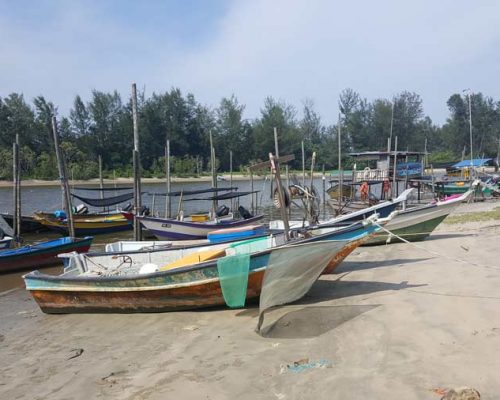 Return to the main page of Escapy Travel Magazine
Do Not Miss Another Issue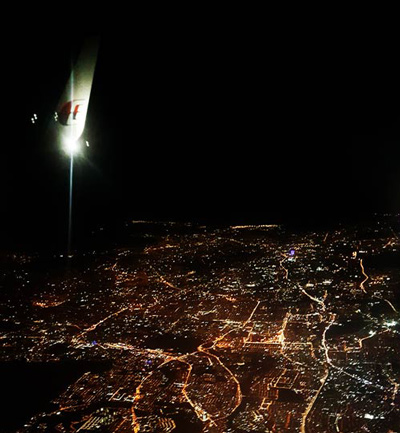 Should you have any enquiries do contact us please...