One of the ways to feel the culture of a country or its people is by its music. Different cultures have a distinct type of music as well as musical instruments. Malaysia being a melting pot of cultures is certainly rich with a vast diversity of music and musical instruments from many cultures. These can be seen at the Malaysia Music Museum (Music Museum of Malaysia) in Kuala Lumpur.
The bonang is part of the Gamelan ensemble. 
Music And Musical Instruments From A Mix Of Cultures
Music from the Malay, Chinese, Indian, indigenous people in Sabah and Sarawak, Borneo, Indonesian, as well as western and Arabian cultures brings us musical instruments that are interesting and certainly are pieces of art.
There are percussive instruments such as the gamelan, gongs, metallophones, "kendangs" or "gendangs", xylophones, "compang", "geduk", "gedombak", huge drums called "rebana ubi", etc. are showcased here. A huge replica of the "rebana ubi" used at the 16th Commonwealth Games in Kuala Lumpur is on display here.
A beautiful accordion on display. Just look at the keys.
Other displays include string instruments such as sitars, "rebab" (a bow instrument like a violin), "pipa", "gambus" (much like a lute), "guzheng" or Chinese harp, "erhu" (bow instrument that is like a violin), "sape" (traditional lute of one of the tribes in Sarawak), "veena" (an Indian traditional musical instrument), etc.
There are also instruments that uses air, called "aerophones" that are on display. These instruments include  flutes, accordions, "serunai" (reed wind instrument), "Sheng" (Chinese pipe), trumpets, "seruling" (a type of flute), etc.
A Sheng pipe on display .
Local Legend
The Malaysia Music Museum pays tribute to one of the music legends known as P. Ramlee (1929-1973). Tan Sri Datuk Amar Dr. Teuku Zakaria Teuku Nyak Putih or more fondly known as P. Ramlee used to grace the black and white television and cinema screens here in Malaysia with his musical and comedy genius.
To me personally, P. Ramlee is like the Elvis Presley of Malaysia. He was a musical star, a movie star, and he set the tone for the local comedy scene. He certainly deserves a place in the Malaysia Music Museum (Music Museum of Malaysia).
A sculpture depicting the legendary entertainer; P Ramlee.
Address & Contact
Address:  29, Jalan Raja,
50050 Kuala Lumpur,
Wilayah Persekutuan Kuala Lumpur,
Malaysia.
Open daily: 9am to 5pm
Admission is free
* Closed on Hari Raya Aidilfitri and Hari Raya Aidiladha
Google Maps to Music Museum of Malaysia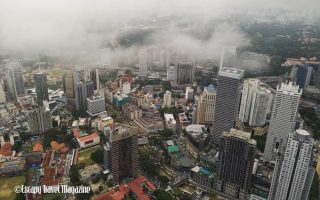 Enjoy a meal up above the clouds at Atmosphere 360. This unique restaurant is located some 400 metres above ground offering some spectacular views of the city below.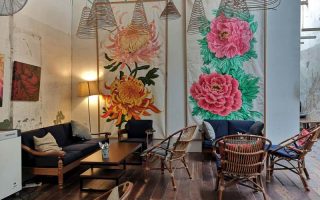 A fabulous place to enjoy a fabulous meal when one is in Kuala Lumpur. Merchants Lane is a restaurant with a very special menu. The place itself houses some tantalizing tales.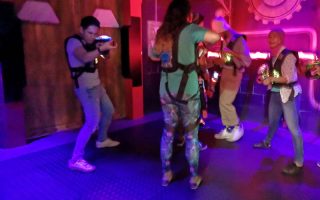 This here is fun game where teams or friends battle each other in a futuristic warzone. Laser Battle is located in Berjaya Time Square Kuala Lumpur.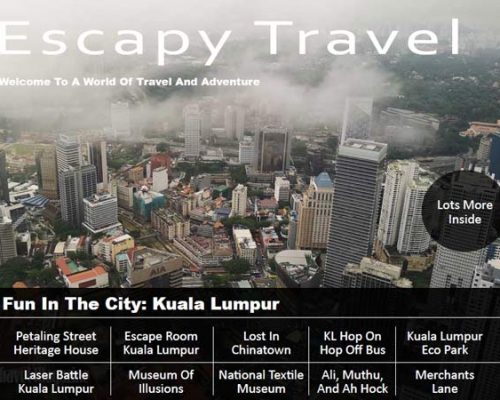 Click here to read more articles in this issue of Escapy Travel Magazine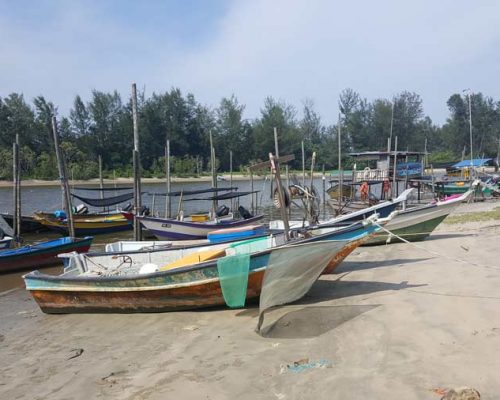 Return to the main page of Escapy Travel Magazine
Do Not Miss Another Issue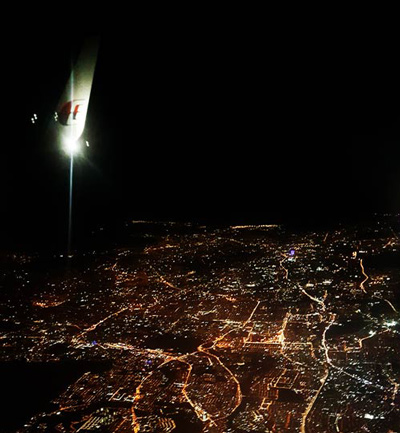 Should you have any enquiries do contact us please...