Chinatown in Kuala Lumpur is known for shopping and eating as well as budget accommodations. It is a heaven for those looking for souvenirs and fake or counterfeit branded goods. But there is more to Chinatown than these. There is a place that is off the shopper's path. This place is called Lost In Chinatown. Lost in Chinatown is a place that introduces Chinatowns around the world to its visitors.
A mask on display at Lost In Chinatown Kuala Lumpur.
Fun With Bruce
As one walks about in Chinatown, pay attention to the shops as well, and not just the stalls. Hidden amongst the shops is Lost In Chinatown. The most recognizable thing there is a life-size sculpture of Bruce Lee, world's most famous kung fu actor from days past. He stands there in yellow and black spandex ready to fight (or to be photographed).
Taking a wefie with Bruce Lee whom I now notice is looking at me weird.
A Maze Of Chinatowns
Upstairs on the first floor is where one gets "Lost in Chinatown." The reason it is called Lost In Chinatown is because the area has been turned into a maze. This maze is a gallery that showcases the various Chinatowns in various countries. There are lots of photos, memorabilia, etc. placed on the walls as one walks about in search for a way out.
Left: The entrance to Lost In Chinatown (Maze). Right: Pictures of the various Chinatowns in other countries around the world.
For those who enjoy taking photos, Lost In Chinatown have decorative items and places for taking photos. There is also a mini treasure hunt that one can embark on, searching for hidden answers and things using clues or riddles.
The maze ends at the back of the shop where one descends a flight (or two) of stairs to an area where women's clothing are sold at very reasonable prices.
Left: A giant abacus. Right: Pictures of Chinatowns around the world. There are a lot of Chinatowns.
Lost In Chinatown is open to all and it is for free. They used to charge an entrance fee but has since decided to remove it. I am not sure if they will impose an entrance fee again in the future but as of now it is free. So head on over if you're visiting Chinatown in Kuala Lumpur.
Some of the different foods found in Chinatown.
A picture of Chinatown in Kobe, Japan.
Address & Contact
Lost In Chinatown
22, Jalan Petaling, 50000 Kuala Lumpur. Malaysia.
Open Daily: 10:00am till 10:00pm
Google Maps to Lost in Chinatown Kuala Lumpur.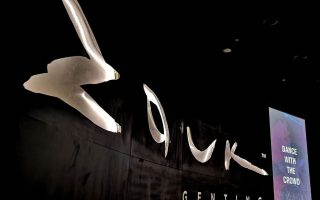 Empire by Zouk brings hip hop up to the clouds at Resorts World Genting. The club is set to be the hottest spot in town with cutting-edge lighting, sounds and artwork.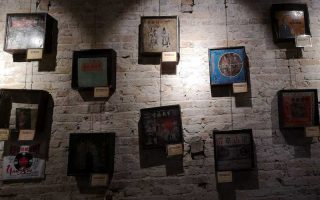 Chinatown's rich heritage is preserved here and visitors will be able to learn about the heritage of the Chinese people in Chinatown Kuala Lumpur.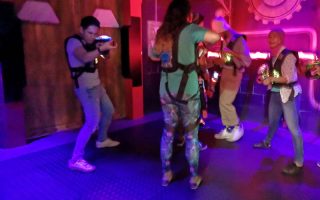 This here is fun game where teams or friends battle each other in a futuristic warzone. Laser Battle is located in Berjaya Time Square Kuala Lumpur.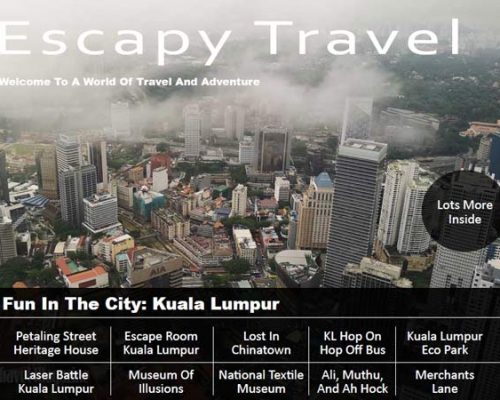 Click here to read more articles in this issue of Escapy Travel Magazine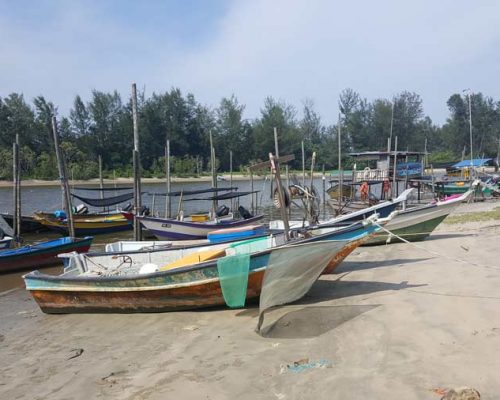 Return to the main page of Escapy Travel Magazine
Do Not Miss Another Issue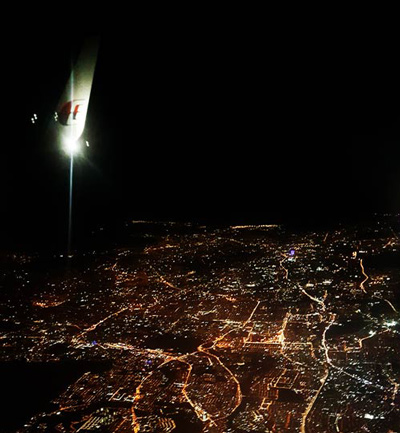 Should you have any enquiries do contact us please...