Party Above The Clouds At Empire By Zouk
A Brand New Hip Hop lifestyle Clubbing Concept
Hey party people! Genting Highlands has brought partying in Malaysia up to the clouds. Zouk, the party club from Singapore recently launched Empire by Zouk in Resorts World Genting Highlands. Empire by Zouk, together with RedTail by Zouk, RedTail Karaoke, and FUHU (a dining concept with a brand new vibe) takes up about 35,000 square feet of space providing patrons with endless fun, food, and experiences above the clouds. We were there to experience the launch.
RedTail by Zouk, the place our evening started.
Lovely buffet. I loved the sushi. 
The launch of Empire By Zouk started with dinner and fun games at RedTail by Zouk, a new style gaming bar up here in the mountains. The evening started with lots of food, music by DJ Rowena, fun games, and lucky draws. Guests / patrons were having fun playing beer pong, giant Jenga, etc. with lots of cheering and laughter. It certainly was an evening of fun, something like a "pre-party" party, or the party before the main party.
Beer Pong, a bar game played by patrons at RedTail by Zouk.
Xiao Hong the mascot made an appearance and walked about greeting guests / patrons. for those not in the know, Xiao Hong is RedTail by Zouk's mascot. He is said to be the red panda boy that embodies the spirit of the place as he is fun, popular, sociable, adventurous and playful. Red Pandas are nocturnal making them the perfect mascot for RedTail by Zouk.   
Xiao Hong, playing DJ for a while.
Xiao Hong and DJ Rowena. Photo Credit: MTO Photography.
At 11pm, excitement went over the roof as the doors to Empire by Zouk opened. We walked through a "space" tunnel into a large dark area with turning lights and loud house music blasting out the beats. There are rows of sofas by the side of the walls for patrons to sit with their friends (minimum purchase of two bottles), cocktail tables for those who prefer to stand, a large bar in the middle of the place, the DJ counter up front, and lots of dancing space.
The tunnel entrance to Empire by Zouk.
The bar at Empire by Zouk.
Yes, it is party time. The beat of the music sent vibrations throughout the place causing guests / patrons to groove and dance the night away. At 11pm the night has just begun here at Empire by Zouk. So if you are up here in the mountains and you like a good party; head on down to Level G at Sky Avenue and head towards Empire by Zouk. Party starts at 11pm and ends at 3am.
A guest at the dance floor.
Address 
Address: SkyAvenue, Genting Highlands, 69000 Genting Highlands, Pahang, Malaysia.
Website: www.zoukgenting.com
Google Maps to Sky Avenue Genting Highlands. Empire by Zouk is located here.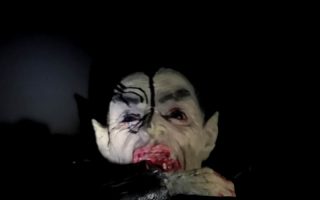 Escape Room is a puzzle type game where participants take on the challenge of escaping from various rooms. Such fun can be had at Escape Room Kuala Lumpur.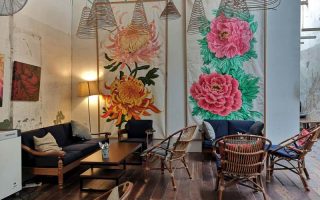 A fabulous place to enjoy a fabulous meal when one is in Kuala Lumpur. Merchants Lane is a restaurant with a very special menu. The place itself houses some tantalizing tales.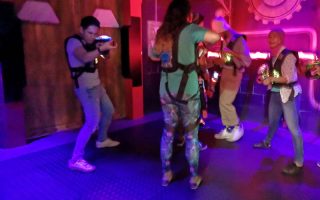 This here is fun game where teams or friends battle each other in a futuristic warzone. Laser Battle is located in Berjaya Time Square Kuala Lumpur.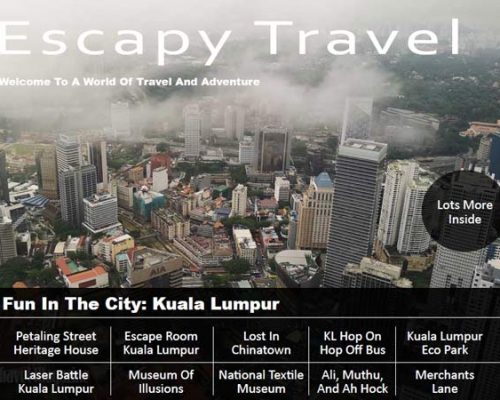 Click here to read more articles in this issue of Escapy Travel Magazine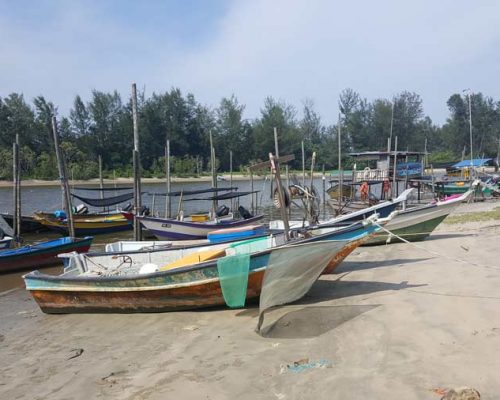 Return to the main page of Escapy Travel Magazine
Do Not Miss Another Issue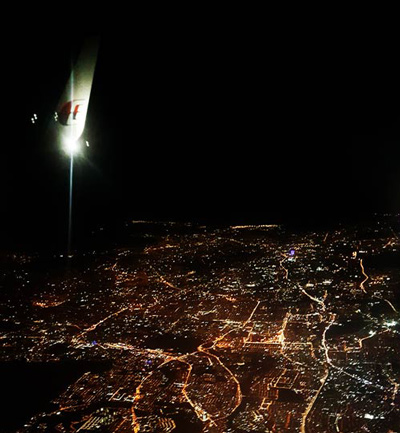 Should you have any enquiries do contact us please...