If one happens to be in Kuala Lumpur for business, leisure, or to eat and party; the Kuala Lumpur Journal Hotel (KL Journal), is a good choice. KL Journal is a chic boutique hotel situated within the 'Golden Triangle' of Kuala Lumpur city; a hotspot for shopping, eating, and partying.
Nostalgic Feel
The Kuala Lumpur Journal is designed with a modern industrial outlook plus a retro theme. This gives it a modern concrete and steel skin but with a fun, chic, and nostalgic feel. The place is decorated with nostalgic art pieces, fun wall stickers, old school collectibles, etc.
Informal meetings can be done here.
A Less Formal Meeting
The Kuala Lumpur Journal is a good place for business meetings as well as to go to for a break especially with shopping and party places within walking distance. The meeting rooms are designed to be formal but not too formal; designed for more relaxing meetings. Such ambience could very well encourage creativity and a flow of ideas.
Rooms
The rooms at The Kuala Lumpur Journal are designed to be comfortable and nostalgic. Every room comes with a large black and white photograph of Kuala Lumpur city hanging on its wall; perhaps liken unto a journal of the place in which the hotel stands on.
Rooms have a view of the busy city below. Some rooms even have view of the Petronas Twin Towers at the KLCC or Kuala Lumpur City Centre. One can just sit by the big window at the room and take in the views and atmosphere of this busy city.
What a view. The iconic Petronas Twin Towers can be seen from this room.
The room itself is fitted with a comfortable bed, a modern chair with a classic design, and a simple table where one can sit and get some work done. Every room also comes with a black and white photo / postcard of the area accompanied with an explanation of the card or how the photo was taken.
Comfortable bed in a pretty cool room.
Food And Beverage
When it comes to food and beverage, The Kuala Lumpur Journal Hotel serves some really good foods. It is said that the chef makes his own sauces and uses locally grown natural ingredients thus ensuring an authentic taste that is also healthier. There are two outlets; the Terrace Bar & Grill, and Kedai Kopi Journal.
The Terrace Bar & Grill
My favourite chicken pie is served here where one get to eat outdoors on a terrace (after all it is called a terrace). One gets to sit outdoors taking in the atmosphere of the area. Live bands play on stage and the stage is actually opened to anyone who wants to play his or her music. One just need to book a place in advanced.
Back to my favourite chicken pie; the Farmers Chicken Pie served here is really delicious. I love my pies fragrant especially with the fragrant of mushrooms, and the chicken pie explodes with it. The mushroom sauce is delicious and the buttery dough is superb.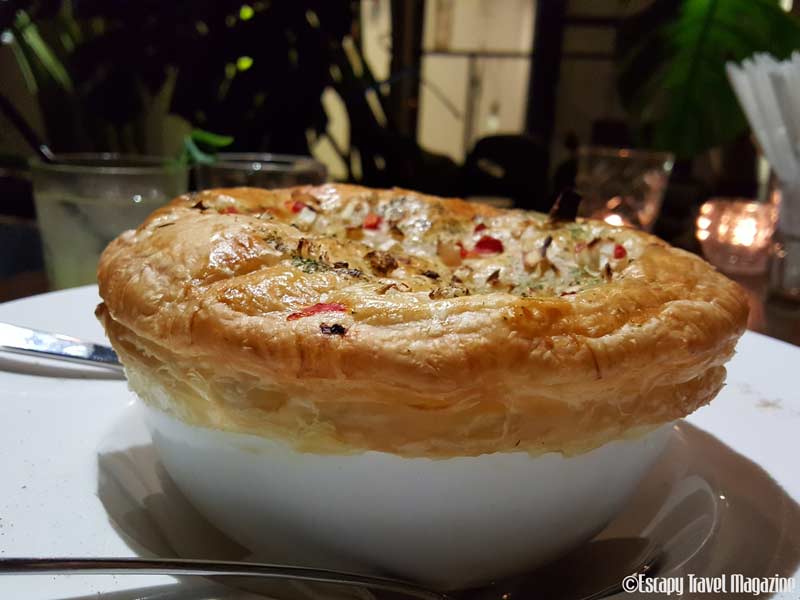 The Beef Ribs served here is tender and juicy; drowned in barbecue sauce. My only recommendation is for the ribs to be marinated longer to allow the flavours of the sauce to seep into the meet. This will give bring on more satisfaction to those indulging in it.
One famous dish here is actually the Curry Fish dish of which is said to be one of the chef's specialties. The Curry Fish is also value for money as it is a huge dish for two. Regrettably I was too full to indulge as I was filled to the brim on tasty fried rice, satay, beef ribs, and chicken pie. However, those who had the curry fish enjoyed it. I will have to return to get my fill.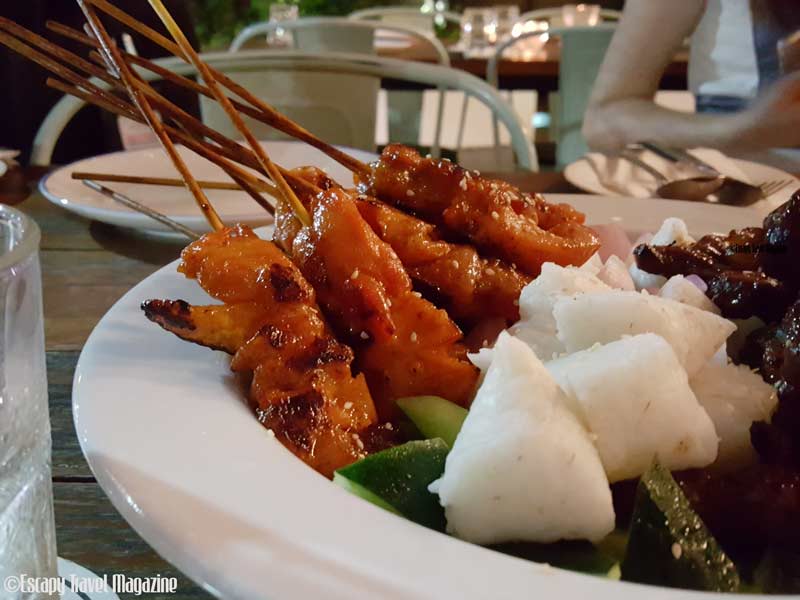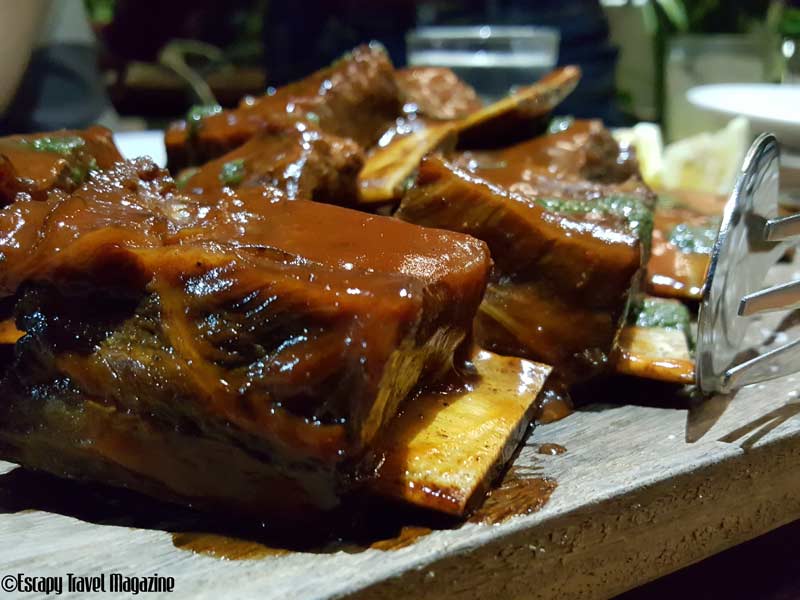 Recreation
The Kuala Lumpur Journal Hotel offers a few recreational activities. Other than sitting back and relaxing, one can have a go at table tennis or workout in the gym. There is also a saline water pool where one can swim in and take in the views of the busy Jalan Bukit Bintang (Bukit Bintang Road) below and the Petronas Twin Towers.
There are places for one to sit back and relax too, perhaps with a drink and a good book. This area is also a good place to do some photography of the area, especially in a higher deck where one can go to for even more views.
The saline water swimming pool.
Things To Do Around The Area
Within walking distance from the Kuala Lumpur Journal are shopping malls such as Pavilion Kuala Lumpur, Lot 10, Sungai Wang Plaza, Berjaya Time Square, etc. Within walking distance are lots of food places and pubs along Changkat Bukit Bintang, Jalan Alor, etc.
Should you feel like going for a sightseeing tour of Kuala Lumpur city just hop onto the KL Hop On Hop Off bus that stops at Bintang Walk where Pavilion Kuala Lumpur is at. For further information do contact KL Hop On Hop Off at: https://www.myhoponhopoff.com/kl/contactus.php
View from the swimming pool area of shopping malls, restaurants, banks, etc. below.
The Kuala Lumpur Journal Hotel is a good place to stay at should you decide to stay and experience Kuala Lumpur City. It is near the main shopping places, food places, and party places of Kuala Lumpur City. It also has good food and comfortable rooms for a restful holiday.
The front door of The Kuala Lumpur Journal. 
Google Maps to The Kuala Lumpur Journal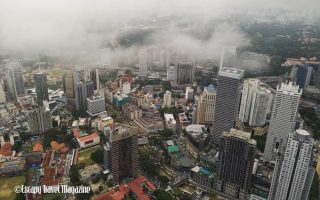 Enjoy a meal up above the clouds at Atmosphere 360. This unique restaurant is located some 400 metres above ground offering some spectacular views of the city below.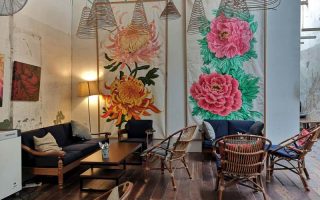 A fabulous place to enjoy a fabulous meal when one is in Kuala Lumpur. Merchants Lane is a restaurant with a very special menu. The place itself houses some tantalizing tales.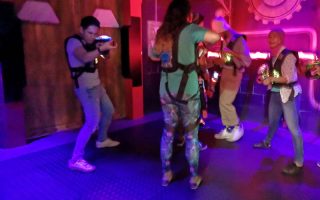 This here is fun game where teams or friends battle each other in a futuristic warzone. Laser Battle is located in Berjaya Time Square Kuala Lumpur.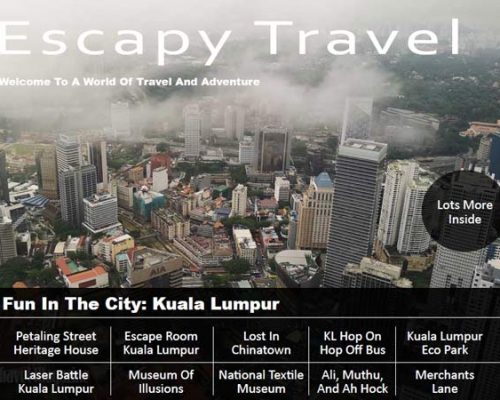 Click here to read more articles in this issue of Escapy Travel Magazine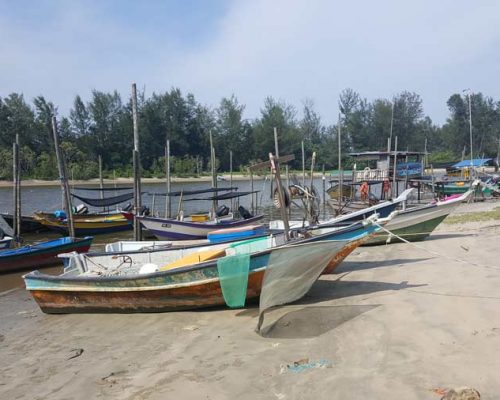 Return to the main page of Escapy Travel Magazine
Do Not Miss Another Issue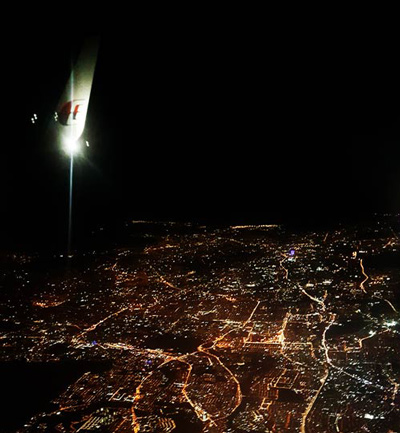 Should you have any enquiries do contact us please...