Kuala Lumpur City Gallery
The Kuala Lumpur City Gallery is an interesting place to visit where one can learn about the city of Kuala Lumpur; its history as well as what has been planned for its future. Its miniature exhibits of well known landmarks are made by skilled craftsmen who have spent days building them.
The walls of the Kuala Lumpur City Gallery tells of how this great city got to be from the time of its humble beginnings to more modern times. Being housed in a colonial building just opposite the Merdeka Square (Independence Square) adds more character and feel to the stories shared within its walls for this is where it all begun.
Right: I Love KL; Kuala Lumpur City Gallery photo arae. Left: Bits of history on Kuala Lumpur.
Batik Gallery
Batik, is a traditional method of cloth printing in various  countries including Malaysia. It is made using wax and dyes of various colours by the batik artist to create works of art, both wearable as well as for decoration.
The Kuala Lumpur City Gallery houses a batik gallery showcasing some of these works of art; a local heritage that has gone through subtle design changes throughout the years.
A wau (kite) made of batik cloth.
Miniature City
The first floor houses a miniature replica of Kuala Lumpur city that has been carefully built by skilled craftsmen. Using lights, video, etc. this replica gives a brief story of the beginnings of Kuala Lumpur to some of the future plans that have been planned.
A miniature model of Kuala Lumpur.
Miniature Models
ARCH, one of the largest model making companies in Asia, has a workshop that specializes in making or building miniature buildings here. They build many miniature buildings and landmarks such as the Petronas Twin Towers, the Empire State Building, etc.
Visitors can build their own miniature building too as well as other works of art. There is a workshop that teaches visitors the fine art of building miniature buildings. There is a minimal pax requirement though.
A miniature model of the Kuala Lumpur Library.
ARCH Cafe
After spending time walking about and checking out the exhibits, one can sit down for a meal at the ARCH Cafe. They serves main meals as well as desserts. Of you are a fan of the king of fruits; the durian, they do have a lovely durian dessert. For non durian lovers, cakes and pies would perhaps be the preferred choice.
The Arch Cafe offers delicious durian desserts.
Address & Contact
Address: No. 27, Jalan Raja, 
Dataran Merdeka,
50050 Dataran Merdeka,
Kuala Lumpur, Malaysia.
Opens daily: 9am to 6.30pm
Google Maps to Kuala Lumpur City Gallery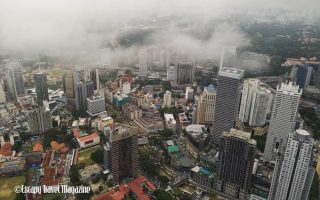 Enjoy a meal up above the clouds at Atmosphere 360. This unique restaurant is located some 400 metres above ground offering some spectacular views of the city below.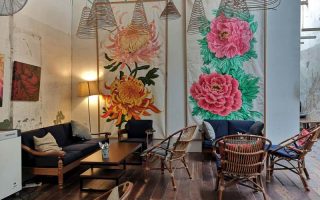 A fabulous place to enjoy a fabulous meal when one is in Kuala Lumpur. Merchants Lane is a restaurant with a very special menu. The place itself houses some tantalizing tales.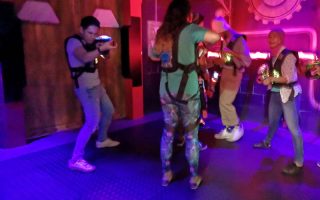 This here is fun game where teams or friends battle each other in a futuristic warzone. Laser Battle is located in Berjaya Time Square Kuala Lumpur.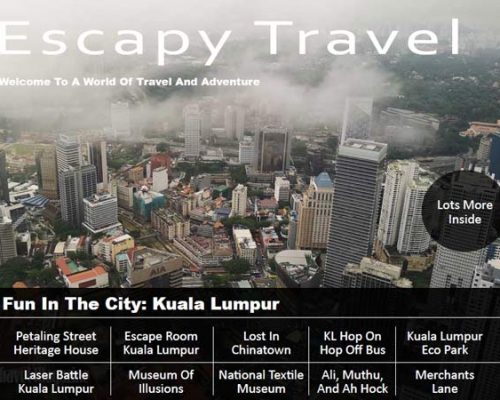 Click here to read more articles in this issue of Escapy Travel Magazine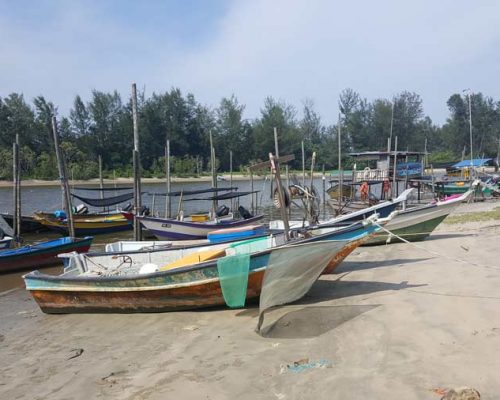 Return to the main page of Escapy Travel Magazine
Do Not Miss Another Issue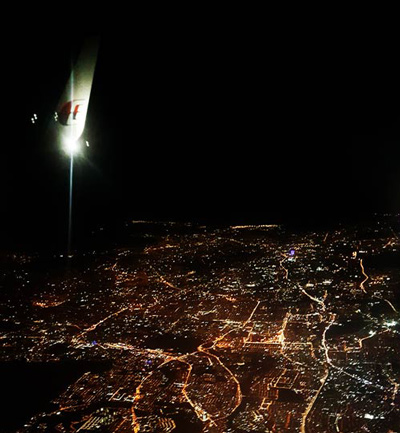 Should you have any enquiries do contact us please...