Restaurants are plenty but hidden gems are a rarity. Choo Kim Hup Restaurant (Tong Lang Seng Restaurant) – non halal – is a hidden gem in Melaka. The reason why there are two names here is because I am not sure which it is. From the road the extremely faded signange reads Tong Lang Seng while I was told that the restaurant is actually Choo Kim Hup Restaurant. Maybe they are two restaurants sharing a place. Anyway, this restaurant is indeed hidden; sandwiched between a block of modern shoplots and a row of old wooden shops. This restaurant serves Old school dim sum in the mornings.
The name of the restaurant on the signage is so faded one needs super power to read.
Choo Kim Hup Restaurant (Tong Lang Seng Restaurant) is by no means a 5 star restaurant. In fact it is far from that. It is a wooden shed; a very old school kind of a place. Tables and chairs are put in place more for seating efficiency instead of good looks, comfort certainly is not part of the equation, and the place certainly looks dated. It has probably been there for a long time. Even its signage is badly faded.
This is how the restaurant looks like inside but do not judge the food by the looks of the place that serves it.
While the looks of the place does not win any points, its food certainly is worth going there for. The dim sum are home-made. Patrons can actually see them making the dim sum on a table at the open kitchen. Unlike modern restaurants that have a large purposed built window between the patrons and the kitchen so that they can show off how their food is prepared; I believe that this is not the case here. They have probably been doing this for a long time without putting much thought into interior decoration and promotions.
Very delicious mushroom dim sum.
I personally love the dim sum here. They are tasty and I mean "old school" tasty. The ones that enjoyed are the mushroom mai dim sum, seaweed mai dim sum, siew mai dim sum, prawn or crab filament dim sum, pork ribs, and pork trotters. These are the ones that I ordered additional of as they were just so good. Juicy, sweet morsels of meat wrapped in a soft skin (or seaweed).
Delightful and very tasty pork.
Not all met the mark though. The Hong Kong styled chi cheong fun is pretty good, but only the one with the prawn. The one with the char siew (barbecued pork) is way below mark. The meat is way too dry, akin to eating wood (as some say). The paus (filled steam buns) and loh mai kai (chicken steamed with glutinous rice) too are below mark. They are a little bland to me.
Here is another reason to try the dim sum here. The prices here are really low; extremely good value for money. It has been many many years since I have enjoyed dim sum at such prices.
A delightful mix of heavenly little dishes of dim sum in a hell of a place.
Additional Information
Choo Kim Hup Restaurant (Tong Lang Seng Restaurant)
39, Jalan Kee Ann, Kampung Jawa, 75100 Melaka
Opens from 6am to 11am
Closes on Thursdays and Fridays
Google Maps to Choo Kim Hup Restaurant (Tong Lang Seng Restaurant)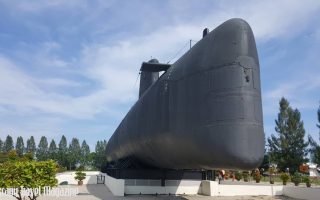 Malacca used to be a very important maritime hub and thus maritime museums are a must visit. The Submarine Museum in Malacca gives one the opportunity to see what the inside of an old submarine looks and feels like.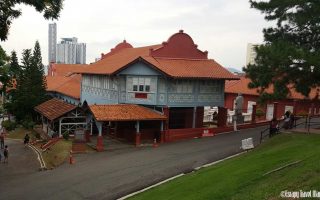 The Historical and Ethnography Museum displays a brief history of Malacca showcasing Malacca under different rules.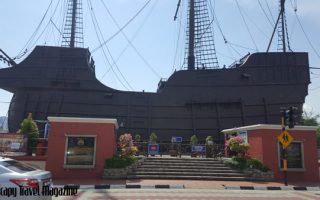 The Malacca Maritime Museum tells of the illustrious past of Malacca and how the sea helped her flourish as well as put her through war.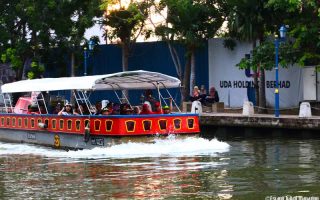 A cruise on the Melaka River is a relaxing experience. Melaka River snakes through a part of Malacca's historical city making it a relaxing way to enjoy the sights.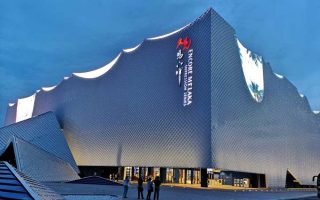 Directed by Wang Chaoge, the more well known for the opening ceremony of the 2008 Olympic Games in Beijing (co-director); Encore Melaka tells a story about Malacca and its history as well as a story of its people.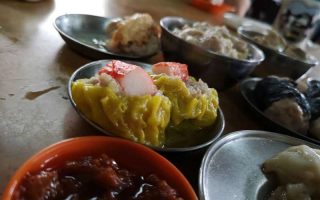 Restaurants are plenty but hidden gems are a rarity. Here is one of them; Tong Lang Sing Restaurant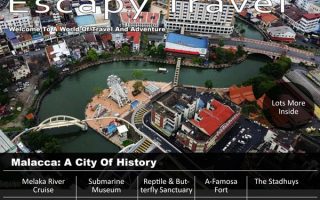 Click here to read more articles in this issue of Escapy Travel Magazine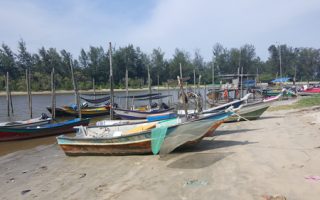 Return to the main page of Escapy Travel Magazine
Do Not Miss Another Issue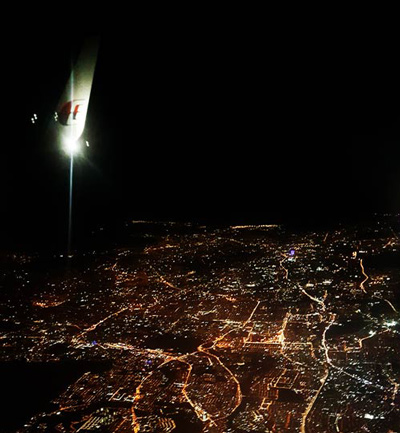 Should you have any enquiries do contact us please...