The Shore Sky Tower Malacca (Melaka)
Malacca is a historical city with building built by the locals, Portuguese, and Dutch dating back many many years but it has since been lined with modern buildings and one of them is The Shore and right on top of it is The Shore Sky Tower.
The Shore Sky Tower measures some 163 metres from the street making it the tallest observation deck in Malacca. One can take in a 360 degrees breath taking view of Malacca's cityscape here with many famous landmarks in sight, of up to 50 kilometres on a good day.

For The Brave
For those who dare tempt fate and those who have no fear especially of heights, there is a glass box that protrudes off one of the sides of the tower where one can go stand in and take in a dizzying view the area 163 metres below.
Unfortunately you are not allowed to take your own photos with your own camera while tempting fate in this glass box. You have got no choice but to allow an official photographer to take your photo for you and purchase it at the counter upon exiting. This was during our visit. Hopefully the management will forego this silly rule and allow visitors to take their own photos. Anyway, you have the right not to purchase those photos should you decide not to.
Left & Center: The glass box; not for the faint hearted. Right: A pirate themed theme park can be seen from up here.
Additional Information
Address – Sky Tower
Tower 1, 42 & 43F, The Shore Shopping Gallery, 193, Pinggiran @ Sungai Melaka, Jalan Persisiran Bunga Raya, 75100 Melaka Tengah, Malaysia
Tel: +606-288 3833
Fax: +606 288 3533
Open daily from 10.30 am to 10pm.
Admission Fees
Adult: RM25.00
Children: RM18.00
Google Maps to The Shore Malacca (Melaka)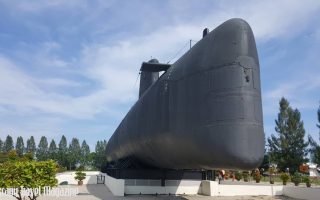 Malacca used to be a very important maritime hub and thus maritime museums are a must visit. The Submarine Museum in Malacca gives one the opportunity to see what the inside of an old submarine looks and feels like.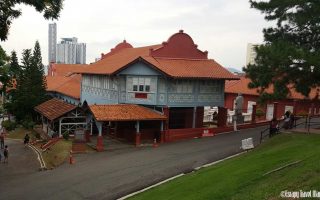 The Historical and Ethnography Museum displays a brief history of Malacca showcasing Malacca under different rules.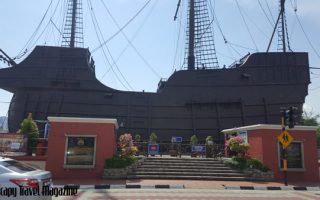 The Malacca Maritime Museum tells of the illustrious past of Malacca and how the sea helped her flourish as well as put her through war.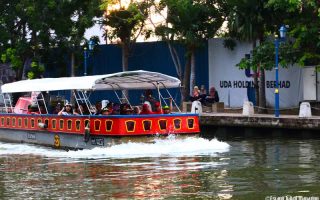 A cruise on the Melaka River is a relaxing experience. Melaka River snakes through a part of Malacca's historical city making it a relaxing way to enjoy the sights.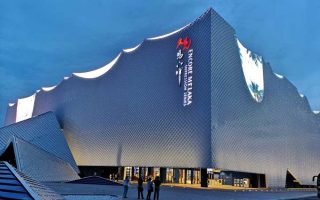 Directed by Wang Chaoge, the more well known for the opening ceremony of the 2008 Olympic Games in Beijing (co-director); Encore Melaka tells a story about Malacca and its history as well as a story of its people.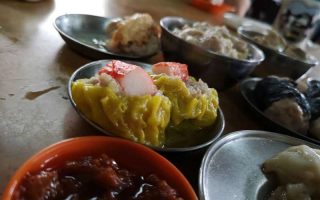 Restaurants are plenty but hidden gems are a rarity. Here is one of them; Tong Lang Sing Restaurant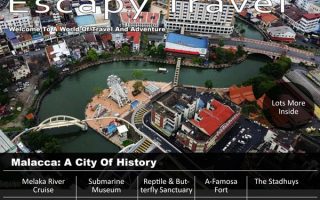 Click here to read more articles in this issue of Escapy Travel Magazine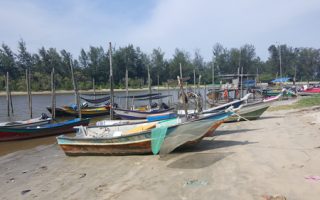 Return to the main page of Escapy Travel Magazine
Do Not Miss Another Issue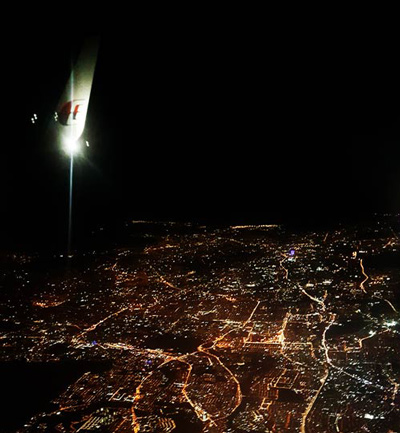 Should you have any enquiries do contact us please...