Malacca (Melaka in the local Malay language) is a hotspot for tourists being a historical city. There are plenty of hotels to choose from depending on one's budget. There are hotels that are further away from the main touristy areas should one decides on a quieter holiday away from the crowd. There are also hotels that are right in the centre of the main tourist places. These hotels are great for those who want to be right where the action is. They can get a bit noisy, and parking can be an issue but one will be right where everything is. Then there are those that are just a bit off the touristy spots where one will have to walk a little to get to the attractions. Prima Hotel Melaka falls into this spot.
A bridge that crosses the Malacca River. This bridge is the Kampung Morten (Morten Village) Bridge.
Walking Distance
The Prima Hotel Melaka is located in a place where it is easy to get to the main tourist attractions on foot. It takes about 10 minutes to get to the Malacca River which is one of the attractions. Across one of the bridges is one of the oldest (if not the oldest) Malay Village in Malacca called Kampung Morten. Walking further brings one to The Shore where Malacca's highest lookout platform is located (Sky Tower). At The Shore are other attractions such as The Shore Oceanarium, The Shore Toy Museum, and The Shore 3D Interactive Park.
The Shore shot from the Malacca River.
Near The Shore is the Malacca River Cruise. The Malacca River Cruise is a cruise along the Malacca River where one can see some of the historical sites along the river. Should one prefer not to go on the cruise, one can continue walking to the area where the very famous Christ Church is. Plenty of historical sites are located here such as the A'Famosa (Fort), St Paul's Hill, Dutch Cemetery, various museums, Malacca Sultanate Palace, the Taming Sari Tower where one can take a ride on a rotating platform up some 110 metres and view the historical city from up above.
Christ Church Melaka is about 20 minutes walk from the hotel.
Across the river from where Christ Church is is Jonker Walk, a famous place for shopping, food hunting, and looking at antiques. Hard Rock Cafe is here too right by the river across the road from H&M, a well known place to shop for clothing. There are many things to see here.
All these attractions are walking distance from Prima Hotel Melaka. When it comes to food, there are plenty to choose from. There are restaurants that serve Malay, mamak, and Chinese food within walking distance (within 5 minutes walk). There even is a hidden gem nearby. There is a dim sum place that makes their own dim sum and their dim sums are delicious (read article of this dim sum place in this issue).
Jonker Walk at night. It takes about 20 minutes to walk here from the hotel.
The Hotel
Prima Hotel Melaka is a simple hotel that is good for the pocket. They provide good value for money accommodation that is close enough to the attractions and yet not too near where one sacrifices comfort, quietness, and ease of finding a parking space, for being in the middle of all the action. It is conveniently located near food places too, thus ensuring that guests will not go hungry unless they choose to on their own free will.
The rooms come in various configurations.
The rooms are big and for the prices charged; they certainly are very good value for money. The rooms are certainly not like those in new modern hotels with fancy modern designs and equally fancy room rates. They are instead basic and comfortable rooms with air-conditioning, bath and toilet, a work place, and lots of space; with an affordable room rate that will not break your wallet, let alone your bank account.
The rooms here are big with lots of space.
Should You Stay Here?
If you are indeed planning to visit Malacca, these here are some reasons why you may want to consider Prima Hotel Melaka.
Away from the crowd and noise.
No parking woes.
Away from the traffic jam.
Walking distance to food and attractions.
Big rooms that reasonably priced.
The hotel rooms may not be new and fancy but the above qualities certainly makes it worth your while.
Note: rooms are undergoing some upgrading work as at time of visit.
More Information
Prima Hotel Melaka
Lot 364 & 365,Jalan Kee Ann,75100 Melaka.
Contact: +606 2866886 / 9886
Google Maps to Prima Hotel Melaka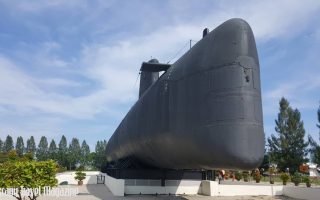 Malacca used to be a very important maritime hub and thus maritime museums are a must visit. The Submarine Museum in Malacca gives one the opportunity to see what the inside of an old submarine looks and feels like.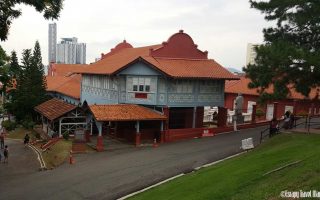 The Historical and Ethnography Museum displays a brief history of Malacca showcasing Malacca under different rules.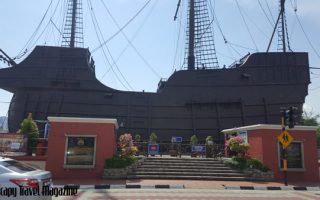 The Malacca Maritime Museum tells of the illustrious past of Malacca and how the sea helped her flourish as well as put her through war.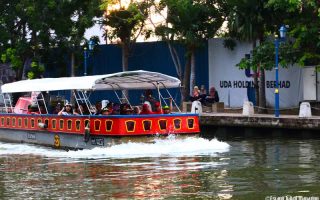 A cruise on the Melaka River is a relaxing experience. Melaka River snakes through a part of Malacca's historical city making it a relaxing way to enjoy the sights.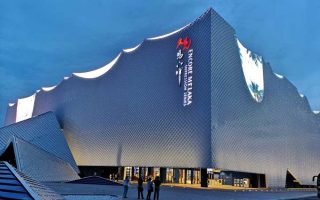 Directed by Wang Chaoge, the more well known for the opening ceremony of the 2008 Olympic Games in Beijing (co-director); Encore Melaka tells a story about Malacca and its history as well as a story of its people.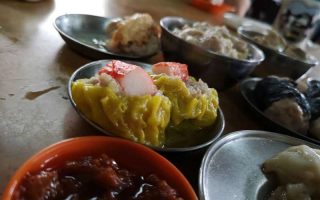 Restaurants are plenty but hidden gems are a rarity. Here is one of them; Tong Lang Sing Restaurant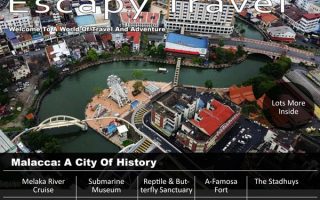 Click here to read more articles in this issue of Escapy Travel Magazine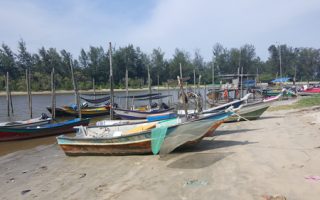 Return to the main page of Escapy Travel Magazine
Do Not Miss Another Issue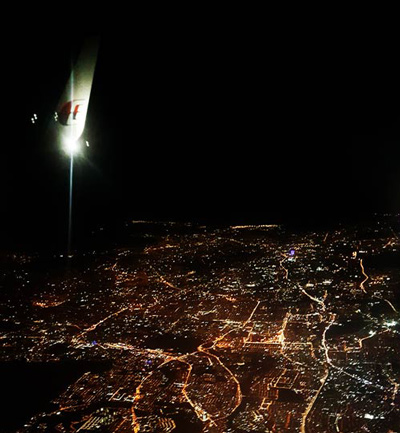 Should you have any enquiries do contact us please...