Morten Village is like a living museum being an old traditional Malay village with houses dating as far back as to when the village came to be circa 1920s (1922). The founder of Morten Village is Dato' Othman Mohd Noh but how did an English name become the name of a Malay Village?
Back Into History
Before there was Morten Village, there was a village called Java Village. The then government (British) wanted part of their land for development and part of the village were told to leave. Without money and with nowhere to go they turned to Dato' Othman Mohd Noh who was then the Village Head (Java Village).
An old portrait of Haji Hashim Abdul Ghani, a friend of' Othman Mohd Nor, the village clief of then Java Village.
Dato' Othman went in search of financial help and help came in the form of then British Land Commissioner Frederick Joseph Morten. FJ Morten helped setup a special government loan of 10,000 dollars in 1920 with Dato' Othman being the sole guarantor hence the name, Morten.
With the money in hand Dato' Othman together with split the land into 100 lots and allocated them to people who needed to move in with priority given to those from Java Village. One other good thing that FJ Morten did was to sign an agreement that land in Village Morten can only be transferred to families and the next of kin of those living in Morten Village.
Villa Sentosa, the home of Haji Hashim Abdul Ghani. It now belongs to his grandson. Villa Sentosa now welcomes visitors as a living museum.
Villa Sentosa
One of the must visit places here is Villa Sentosa the home that Haji Hashim Abdul Ghani built. Haji Hashim Abdul Ghani Helped Dato'Othman build Morten Village. Villa Sentosa is now cared for by one of his grandsons Haji Ibrahim Haji Hashim (77 years old at time of visit – 2016) and his family. Haji Ibrahim happily shares stories of how Morten Village came to be, a history lesson not to be missed.
Haji Ibrahim Haji Hashim sharing a story on how Morten Village came to be.
In his home are antiques from the time of his father and maybe even older. Things like old cassette players, record players, typewriters, cameras, furniture, iron, etc. are on display in here. Haji Ibrahim and his family still lives here hence why it is called a living museum.
Many people have visited Villa Sentosa including ministers, Prime Ministers, celebrities, etc. who have come to meet the son and family of Dato' Othman. Other than that, Villa Sentosa is also a sort after place to hold wedding ceremonies.
Some of the antiques on display in Villa Sentosa.
Miniature House Builder
Miniature house always look so cute and one of the residence here in Morten Village builds these little houses. He is Mr Baser Ali. He has been doing this as a hobby and selling his works of art for some 20 years.
Some miniature huts built by Mr Baser Ali.
The interesting thing is his attention to details. Mr Baser painstakingly shaves down wood and designs them into the parts of a house that he is building. It is not easy carving wood for, let's just say a window frame. Now imagine having to do this on the same window frame but of a very tiny one.
Inside a miniature house are miniature furniture. 
His workshop is a must visit when in Morten Village. Only then will one be able to appreciate his work. Each house sells for aboutRM2,800 to RM3,000.
Address:
122, Lorong Tun Mamat 1, Kampung Morten, Melaka.
Summary
Morten Village is an interesting place to visit with lots of information to offer. One just needs to visit to appreciate this place. Apart from the mentioned attractions there are trikes (electric tricycles) to rent and there is a daily Morten Village Cultural and Heritage Guided Walk tour that one can follow
Call: +606 333 3333 ext 3700
Days Available: Mondays, Wednesdays, Fridays
Time: 3.30pm to 4pm.
Meeting Place: Villa Sentosa
Google Maps to Villa Sentosa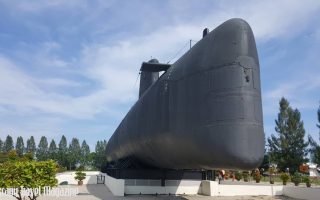 Malacca used to be a very important maritime hub and thus maritime museums are a must visit. The Submarine Museum in Malacca gives one the opportunity to see what the inside of an old submarine looks and feels like.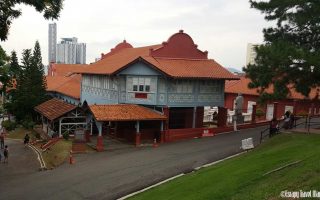 The Historical and Ethnography Museum displays a brief history of Malacca showcasing Malacca under different rules.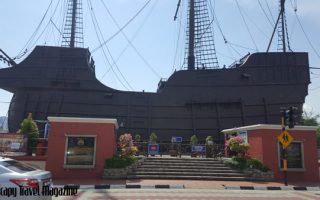 The Malacca Maritime Museum tells of the illustrious past of Malacca and how the sea helped her flourish as well as put her through war.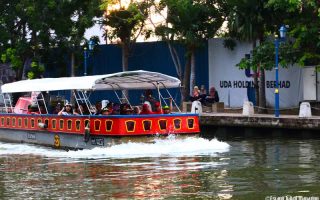 A cruise on the Melaka River is a relaxing experience. Melaka River snakes through a part of Malacca's historical city making it a relaxing way to enjoy the sights.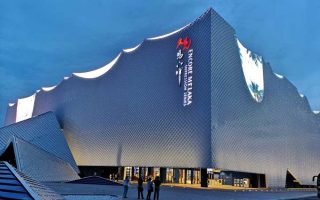 Directed by Wang Chaoge, the more well known for the opening ceremony of the 2008 Olympic Games in Beijing (co-director); Encore Melaka tells a story about Malacca and its history as well as a story of its people.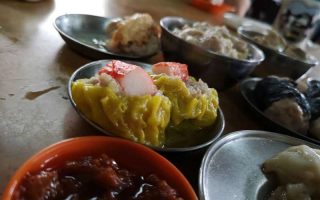 Restaurants are plenty but hidden gems are a rarity. Here is one of them; Tong Lang Sing Restaurant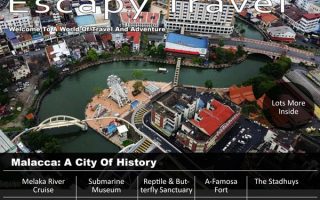 Click here to read more articles in this issue of Escapy Travel Magazine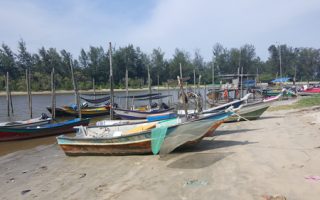 Return to the main page of Escapy Travel Magazine
Do Not Miss Another Issue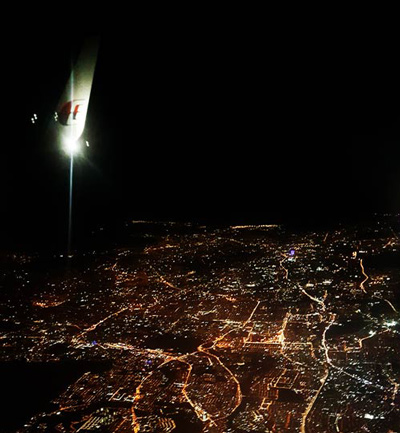 Should you have any enquiries do contact us please...