Warung Kari Kambing Power & Asam Pedas Claypot
Power Mutton Curry & Clay Pot Sweet, Sour, And Spicy Dishes Stall
A long and descriptive name for a stall indeed. The Warung Kari Kambing & Asam Pedas Claypot is famous for its mutton curry and a dish called "asam pedas" of which is a sweet, sour, and spicy tamarind sauce; cooked with fish.   
Early Eaters
Foodies far and near flock to the stall as early as 6am to power up for the day and they stock up energy with the intake of mutton curry and rice. It may be hard to fathom eating such a heavy meal for breakfast but stall owner Yusri Nadin has been cooking his spicy specialty for early eaters for many years.
Delicious mutton curry; a must when visiting Malacca.
two goats are prepared daily of which is indeed too little since the demand his high and his pot of mutton curry is usually empty by 9am, but he refuses to cook more. He rather focus on getting his famous curry cooked right but in minimal quantity instead of sacrificing quality for quantity. "Starving the market" has been a good strategy for some businesses too.
Other Dishes
Although the stall is famous for its mutton curry and has been cooking mutton curry for about 20 years, there are other dishes too and the "asam pedas"clay pot dishes are really good. These dishes are filled with flavours that keeps the appetite growing even when one feels full.
Delicious asam pedas fish; in this case, stingray. Assam pedas is a dish cooked with spicy chili tamarind gravy. 
Worth The Effort
Should you decide to visit the historical city of Malacca, go a little further to an area called Asahan of which is about an hour drive away; and order yourself a mutton curry dish plus the "asam pedas" claypot dish. It is certainly worth the trip but remember to be there early. The other option is to book your orders in advanced. Contact details ahead.
More Information
Address: Km 42, Jalan Tambak Merlang 1, Kg. Simpang Bekoh, 77100 Asahan, Melaka, Malaysia.
Contact: +6012-777 5006  or +6013-682 2800
Business hours: 6am – 3pm (Mondays to Fridays)
Google Maps to Kari Kambing Power Dan Asam Pedas Claypot, Asahan, Malacca.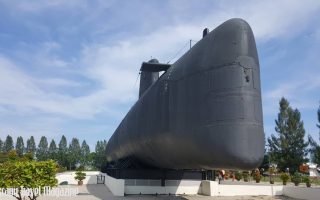 Malacca used to be a very important maritime hub and thus maritime museums are a must visit. The Submarine Museum in Malacca gives one the opportunity to see what the inside of an old submarine looks and feels like.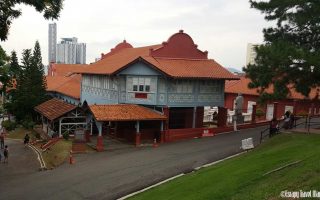 The Historical and Ethnography Museum displays a brief history of Malacca showcasing Malacca under different rules.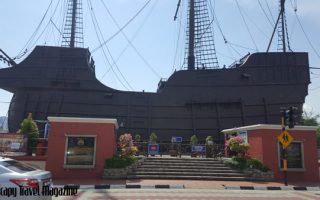 The Malacca Maritime Museum tells of the illustrious past of Malacca and how the sea helped her flourish as well as put her through war.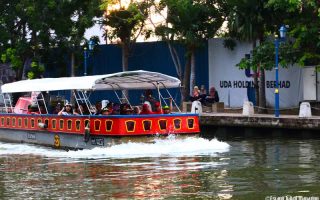 A cruise on the Melaka River is a relaxing experience. Melaka River snakes through a part of Malacca's historical city making it a relaxing way to enjoy the sights.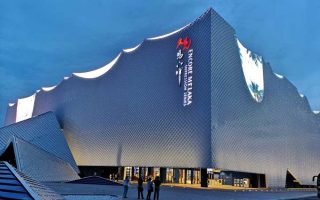 Directed by Wang Chaoge, the more well known for the opening ceremony of the 2008 Olympic Games in Beijing (co-director); Encore Melaka tells a story about Malacca and its history as well as a story of its people.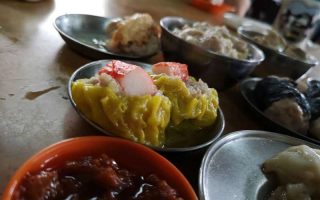 Restaurants are plenty but hidden gems are a rarity. Here is one of them; Tong Lang Sing Restaurant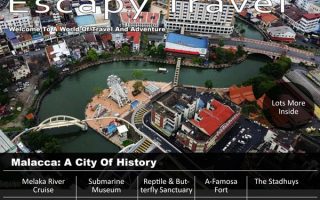 Click here to read more articles in this issue of Escapy Travel Magazine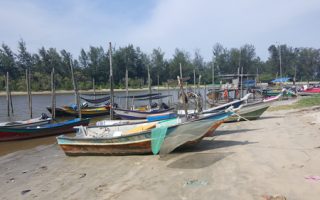 Return to the main page of Escapy Travel Magazine
Do Not Miss Another Issue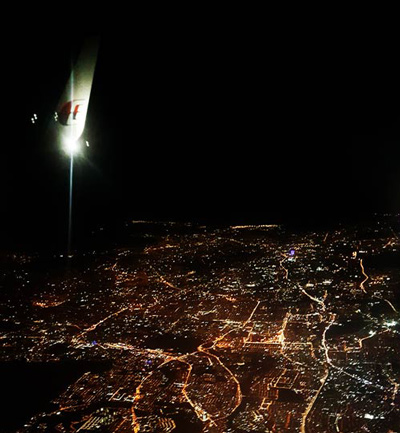 Should you have any enquiries do contact us please...