Malacca, the historical city; attracts plenty of visitors especially on weekends and public holidays. Visitors from other states in Malaysia and Singapore as well as from other countries crowd Malacca especially on weekends and public holidays. Needless to say; hotels and various forms of accommodation are a plenty ranging from budget accommodations to luxury suites.
Lovely suites for the travelers who wants to be pampered. 
Hatten Hotel Melaka offers luxurious suites to suit the needs of business travellers who demand the best and leisure travellers that want to be spoilt and pampered in a luxurious setting. The suites are beautiful with a comfortable place to work, a comfortable place to sit and relax at, and a comfortable bed to sleep on.
A comfortable bed that gives one a luxuriously relaxing sleep.
There are four categories of luxurious suites to choose from ranging from 32 square metres to 98 square metres in size. They are the Junior Suite, Deluxe Suite, Hatten Suite, and Hatten Premier Suite; totaling 704 suites. These suites come with comfortable beds, sitting area or an area to relax at, a nice work place consisting of a nice table to work on and an executive chair.
A day bed and a place to sit and perhaps to some reading.
Hatten Hotel Melaka is conveniently located near a shopping area where the Pahlawan mall is, and is a few minutes' walk to the UNESCO World Heritage sites or historical sites that Malacca is famous for. These sites include St. Paul's Hill, St. Paul's Church, the A'Famosa Fort, the red church or Christ Church, The Stadthyus, etc. Other attractions nearby are the Maritime Museum Of Melaka, Cheng Ho Cultural Museum, the Malacca River, Jonker Walk, the Tamingsari Tower with a rotating platform, etc.
Facilities
Gymnasium
Salon
Spa
Pool
The lobby of the Hatten Hotel Melaka.
Google Maps to Hatten Hotel Melaka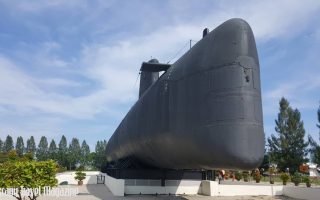 Malacca used to be a very important maritime hub and thus maritime museums are a must visit. The Submarine Museum in Malacca gives one the opportunity to see what the inside of an old submarine looks and feels like.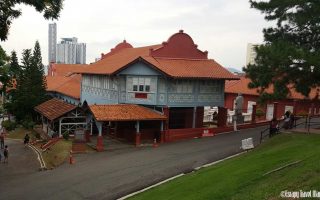 The Historical and Ethnography Museum displays a brief history of Malacca showcasing Malacca under different rules.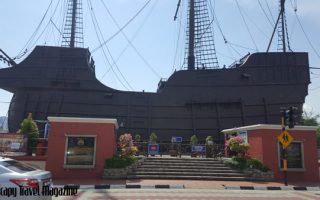 The Malacca Maritime Museum tells of the illustrious past of Malacca and how the sea helped her flourish as well as put her through war.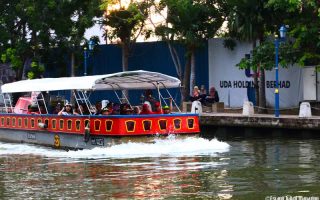 A cruise on the Melaka River is a relaxing experience. Melaka River snakes through a part of Malacca's historical city making it a relaxing way to enjoy the sights.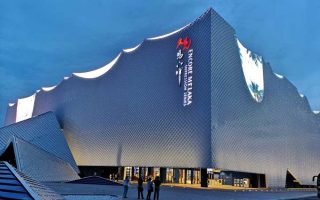 Directed by Wang Chaoge, the more well known for the opening ceremony of the 2008 Olympic Games in Beijing (co-director); Encore Melaka tells a story about Malacca and its history as well as a story of its people.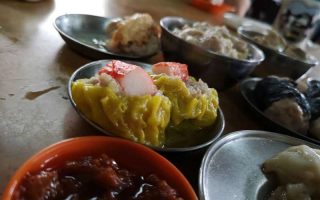 Restaurants are plenty but hidden gems are a rarity. Here is one of them; Tong Lang Sing Restaurant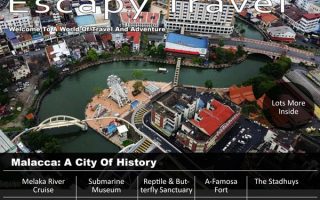 Click here to read more articles in this issue of Escapy Travel Magazine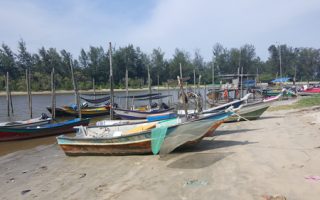 Return to the main page of Escapy Travel Magazine
Do Not Miss Another Issue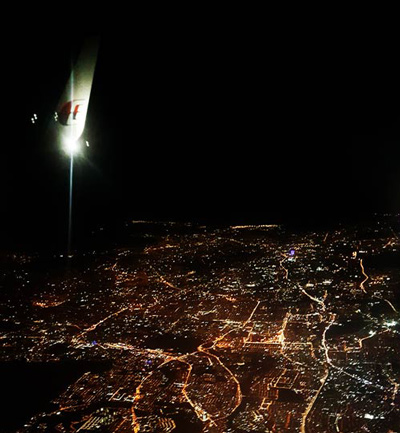 Should you have any enquiries do contact us please...