Bantu-bantu Malaysia Handed Over Essentials And Food Hampers to JAWI Food Bank in Conjunction With The Ramadhan Month and the Upcoming Festive Season
Palace Of Golden Horses – 12th May 2020
Kindness is what's needed in times like these where helping hands will not only help the needy but save lives as well. Most people who have not gone through such hardship will probably not know nor understand what it is like to be living hand to mouth and even going without food for days. But those who face such hardships will certainly feel comforted and grateful to those who have lent a hand.
Tan Sri Lee Kim Yew, the Founder of Country Heights Holdings Berhad was one of those who has been sharing some goodness; especially so during this difficult times brought forth by the Corona Virus pandamic. He initiated Bantu-Bantu Malaysia, a non-profit initiative to help those who are in need, when the Movement Control Order (MCO) started.
Today, the 12th of May 2020; Bantu-Bantu Malaysia contributed to those who are in need. 1000 hampers containing essentials and food were contributed to JAWI Food Bank, to be distributed to those who are affected during this pandemic.   
Bantu-bantu Malaysia:
Bantu-bantu Malaysia is a non-profit social initiative focusing on promoting 'prevention is better than cure' to help provide protective equipment for the front-liners and the Malaysian public with the aim to bring in 30 million masks; 300,000 sets of PPEs – personal protection equipment with quality and certification as well as distribution of 10,000 food and essentials hampers, and rice bags to those who have been affected by the restriction order.           
Bantu-bantu Malaysia has donated ventilators, goggles, surgical gowns and more than two million masks to various government and private hospitals including Sungai Buloh Hospital, Universiti Kebangsaan Malaysia Hospital, University Malaya Medical Centre, Putrajaya Hospital, Shah Alam Hospital, Kota Bharu Hospital, Pantai Hospital, Sungai Petani Hospital, Hospital Ipoh. A batch of face masks were also sent to Sabah.
Earlier, Bantu-bantu Malaysia donated rice bags and packed foods to orphanages, old folk homes, single mothers, foreign workers and students within a five kilometers radius surrounding Palace of the Golden Horses.  
Statement by Country Heights Holdings Berhad
The 5th Rukun Negara – 'Kesopanan dan Kesusilaan' has inspired Tan Sri Lee Kim Yew, Founder of Country Heights Holdings Berhad to initiate the Bantu-bantu Malaysia, a non-profit initiative when the movement control order (MCO) started on 18 March 2020 due to Covid 19 pandemic. 
The contribution of essentials food hampers to JAWI Food Bank will be distributed to the needy and to those who are affected during this pandemic. The 1000 Bantu-bantu Malaysia hampers contained of essential food items such as a 5kg bag of rice, flour, instant noodles, crackers, sugar, baked beans, face masks and etc. for Jawi Food Bank's #Musaadah Covid19 initiatives.  This is the second batch of contributions by Bantu-bantu Malaysia to Jawi Food Bank after the earlier donation of 1000 bags of 5kg rice, 30,000 face masks, cooked food and roti canai in early April.
The handing over by Tan Sri Lee Kim Yew to Tuan Haji Mohd Ajib Ismail, Director of Jabatan Agama Islam Wilayah Persekutuan (JAWI) was held at Palace of the Golden Horses on 17 May 2020.  
Said Tan Sri Lee Kim Yew, "These contributions is a reflection of the unity and harmony of the Malaysian community facing the difficulty and crisis in the country.  Food security is an important issue now and we have to ensure that there is enough food supply especially during this extension of the movement restriction, hence the donation of essentials and food hampers to JAWI.    
According to Jabatan Agama Islam Wilayah Persekutuan (JAWI), "Since the commencement of the Movement Control Order on 18 March 2020, JAWI Food Bank has distributed 120,878 packs of food worth RM 1,077,825 and basic necessities to front-liners and affected groups regardless of background including non- Muslim citizens and non-citizens".
During this Ramadan and festive season, Bantu-bantu Malaysia has also launched a special donation campaign to promote this beautiful idea of sharing and to call upon Rakyat Malaysia who are able to donate RM50 for one hamper box.  Just donate RM50 for one hamper box or more; helps poor families and neighbours during this Covid 19 pandemic with food items than can last for 7 to 10 days per family.  Channel your donations to Bantu-bantu Malaysia's account 8008337058 (CIMB); Swift Code: CIBBMYKL (Country Heights Venture Sdn Bhd). FB links for Bantu-Bantu Malaysia: https://www.facebook.com/bantubantumalaysia/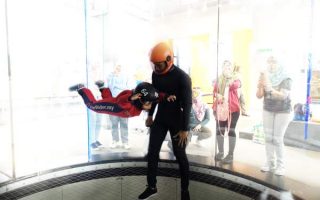 Click here to return to the Escapy Travel  Magazine's main page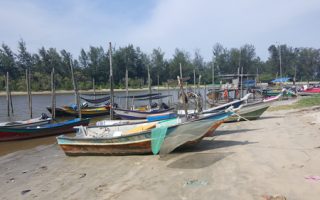 Click here for Escapy Travel Magazine issues
Do Not Miss Another Issue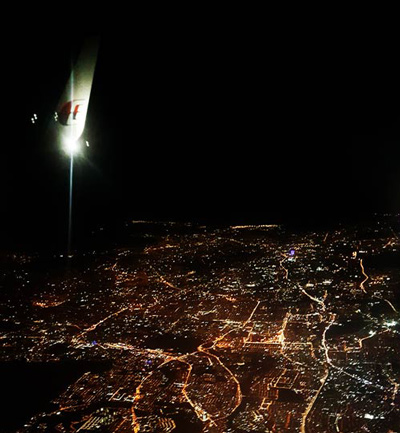 Should you have any enquiries do contact us please...