'Gempak Merdeka' is to celebrate the Independence Day of Malaysia during the month of August 2018 through various activities. The program will also be graced with performances by local well-known celebrities. Thus while relaxing and entertaining; visitors are expected to have a meaningful value added time through these activities.
Artist Performance (start 12.00pm onwards): 
18 Aug 2018, Saturday:   Aishah & Ella
19 Aug 2018, Sunday:      Tomok & Achey Bocey
25 Aug 2018, Saturday:   Sufian Suhaimi & Nabila Razali
26 Aug 2018, Sunday:      Hazama & Black Hanifah
General Manager Bangi Wonderland, Mr Steven Chang giving a speech on 'Gempak Merdeka.'
Besides performances by local artistes, Bangi Wonderland will also organize 'Sukan Rakyat' or 'people's sports' as additional activities for visitors during the school holidays from August 18 to 26, 2018. Apart from enjoying the attractions, games, and facilities here; it is hoped that these additional activities will add value to this meaningful Merdeka Festival.
Bangi Wonderland also took the opportunity to do some social responsibility activities by inviting unfortunate children to come together and celebrate at Bangi Wonderland during the Gempak Merdeka program. We hope, these children had a superb experience with loads of fun playing at the water theme park as well as enjoying the performances of local artistes.
Local artiste performing.
There's more; there are promotions throughout the month of August making visiting Bangi Wonderland even more attractive.
Promotional price:
Tickets can be purchased at Bangi Wonderland ticketing counter. No booking/ reservation required.
Promotion duration: 1 – 31 August 2018

PARK GENERAL INFORMATION
Park Operations Hours:
Monday – Friday: 11.00 am – 6.00 pm
Saturday – Sunday/ School Holiday/ Public Holiday: 10.00 am – 6.00 pm
Close on every Tuesday except during School Holiday and Public Holiday.
Local rock queen; Ella putting her mark during the launch of 'Gempak Merdeka.'
Official Website: http://www.bangiwonderland.com.my
Official Facebook: Bangi Wonderland Themepark & Resort
Official Instagram: officialbangiwonderland

With thrilling rides and so much more for the whole family and friends, Bangi Wonderland is the best one stop weekend escape for those seeking adventure!
Bring your family and friends to GEMPAK MERDEKA at Bangi Wonderland!
Rides at Bangi Wonderland.
More Information
WONDERLAND (BANGI) THEME PARK SDN BHD
No. 2, Persiaran Bangi Avenue, Bangi Avenue, 43000 Kajang, Selangor Darul Ehsan, Malaysia.
Contact: +603 8912 8333
Email: sales@bangiwonderland.com.my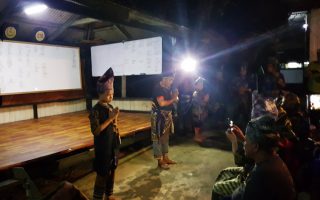 Go back in time to a Malay heritage village and experience life the way it used to be.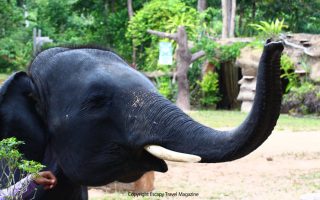 Click here to read more articles in this issue of Escapy Travel Magazine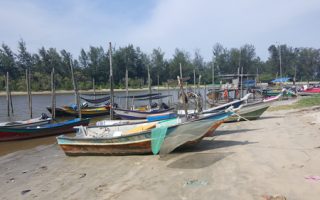 Return to the main page of Escapy Travel Magazine
Should you have any enquiries do contact us please...
Copyright 2018 Escapy Travel Magazine @Pocket Media