The Shore 3D Interactive Park
3D painting and other sorts of eye tricking photography have recently been mushrooming and one of them is The Shore 3D Interactive Park located in The Shore Shopping Gallery, Malacca. I have been to a few of them and this one here is awesome. So what has this RM3 million fun place got to offer?
3D Wall Art
As with most 3D painted trick photography "thingies", The Shore 3D Interactive Park has got quite a few 3D paintings that will make friends who look at your photos go wow! or eeew! such as this adorable giraffe though window painting, and a "whoops I have slipped and am now falling down a waterfall" paintings. I personally love these things.
Left: Taking a ride on a flying horse. Center and Right: Crossing a falling off a wooden bridge. 
There are also booths with places to sit on or cut out holes in them for one to put their head through and appear to be doing something out of the ordinary for most people such as riding a flying horse, or simply floating about in space.
AR Booths
There are also painted booths with cameras installed that video augmented reality videos hence allowing for some fun videos allowing one to appear to be swimming with piranhas, going back to the time of the dinosaurs, visiting elephants in Africa, or simply just messing about with a huge Malayan tiger.
Close encounter with a tiger at the The Shore 3D Interactive Park.
Ghost House
One interesting thing available here is the Ghost House. The experience can be scary for some especially when one takes in the environment or stand in front of an innocent looking door only to be shocked and frightened by the ghost that appears suddenly. This is a pretty nice place to visit and have some fun especially with friends.
This is a scary but interesting room to be in.
Interactive Elements
More cool photos and experiences here with the "Interactive Elements" with the "dancing floor" or rather a floor that lights up as you dance. One photo that I took of a friend that made many go wow! is the one where he held himself up with just one hand (picture above). 
There's More
There are a lot of other fun things there many of which follow attraction from overseas such as "Gravity Hill" where things tend to go against gravity and "Ames Room." There is also a hologram theatre, green screen studio that adds special effects as those done in Hollywood movies (but not to that extent), Upside Down House, etc. The Shore 3D Interactive Park is certainly a fun place to visit.
Left: Its all in the forearm. Center: Charming giraffe looking through a window. Right: I feel something staring at me.
More Information
Address:
2FS-01 to 2FS-46, 2nd Floor, The Shore Shopping Gallery,193, Pinggiran @ Sungai Melaka,Jalan Persisiran Bunga Raya, 75100 Melaka, Malaysia.
Operation Hours: 10.30am to 9pm daily (last entry 8pm)
Google Maps to The Shore Malacca (Melaka)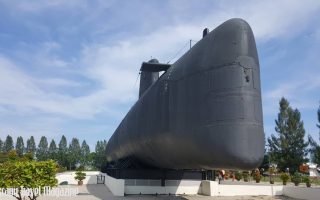 Malacca used to be a very important maritime hub and thus maritime museums are a must visit. The Submarine Museum in Malacca gives one the opportunity to see what the inside of an old submarine looks and feels like.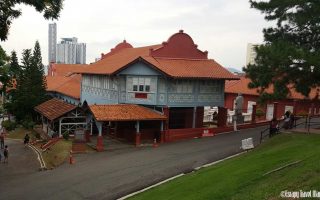 The Historical and Ethnography Museum displays a brief history of Malacca showcasing Malacca under different rules.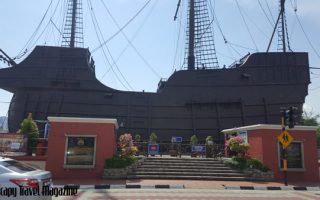 The Malacca Maritime Museum tells of the illustrious past of Malacca and how the sea helped her flourish as well as put her through war.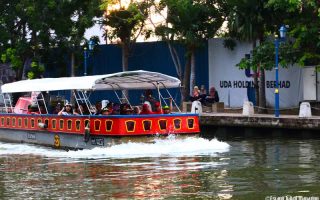 A cruise on the Melaka River is a relaxing experience. Melaka River snakes through a part of Malacca's historical city making it a relaxing way to enjoy the sights.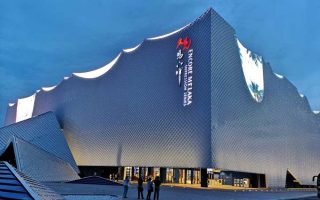 Directed by Wang Chaoge, the more well known for the opening ceremony of the 2008 Olympic Games in Beijing (co-director); Encore Melaka tells a story about Malacca and its history as well as a story of its people.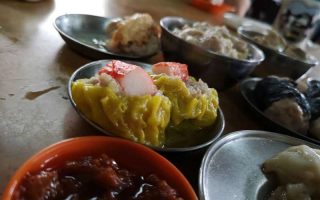 Restaurants are plenty but hidden gems are a rarity. Here is one of them; Tong Lang Sing Restaurant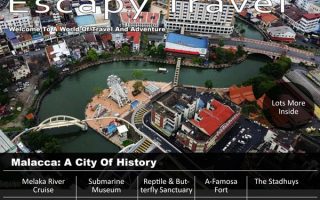 Click here to read more articles in this issue of Escapy Travel Magazine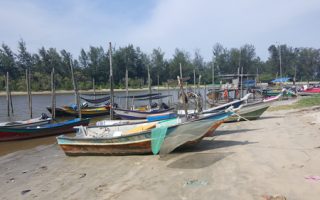 Return to the main page of Escapy Travel Magazine
Do Not Miss Another Issue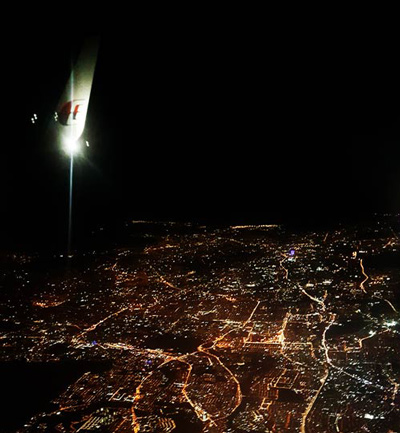 Should you have any enquiries do contact us please...