Teng Wun Bakery & Confectionary
Kuala Kubu Bharu is one of the historical sites in Hulu Selangor. It was here that a dam burst after the area was hit by a heavy downpour devastating the town killing 33 people including Cecil Ranking, the then District's Magistrate and Tax Collector Officer. It said that the flood was a curse put on the town after Cecil Ranking shot a white crocodile; the guardian of the river.
History aside, this sleepy hollow is a quaint little town that has some fabulous places to eat at. One of these places is Teng Wun Bakery And Confectionary, a bakery that was established in 1979.
Teng Wun Bakery And Confectionary in Kuala Kubu Bahru.
Famous Offerings
Many people have mentioned Teng Wun Bakery And Confectionary. To some it is a ritual to pack some of their famous cakes and puffs before heading up to Fraser's Hills. Kuala Kubu Bahru is at the foot of Fraser's Hills. Teng Wun Bakery And Confectionary is famous for their kaya puffs, sponge cakes, butter cakes, and my personal favourite; durian cakes.
Many have recommended their kaya puffs and yes they are delicious. I personally am not a fan of kaya puffs but I had three of them here. My favourite amongst the lot is their durian cakes. The cakes are fresh and real durian is used (unlike most bakeries that use more flavouring than durian). It's like scooping durian and eating it with the cake. The durians used here come from the nearby Batang Kali jungle. One thing to note is that the durian cakes are only available during the durian season.
Super delicious durian cakes.
Should you be visiting Kuala Kubu Bahru or Fraser's Hills, do visit Teng Wun Bakery And Confectionary and try out some of their lovely cakes and puffs.
General Information
Address: 15, Jalan Dato Muda Jaafar, Pekan Kuala Kubu Bharu, 44000 Kuala Kubu Baru, Selangor
Opens daily: 9am to 6pm
Times may defer on public holidays
Google Maps to Teng Wun Bakery & Confectionary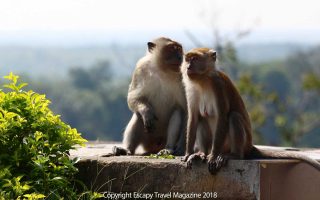 Melawati Hill in Kuala Selangor is a historical place to add to one's places to visit list.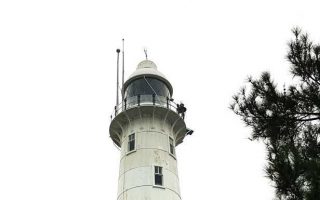 An old lighthouse stands on top of the summit of Melawati Hill guiding ships that sail this section of the Straits of Malacca.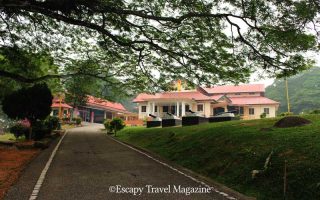 A visit to the Kuala Selangor District Historical Museum is a must when one visits Melawati Hill. This is where the history of the place is showcased for all to see.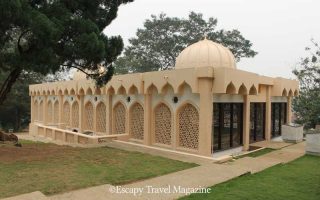 From this hill the rulers of early days played an important role in the building and shaping of Selangor. It is also on this hill that they rest for eternity.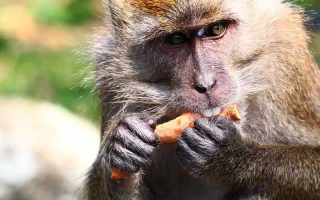 The Silver Leaf Monkey and the macaques call Melawati Hill home. They roam around in good numbers and are somewhat used to humans. Here one can get up close.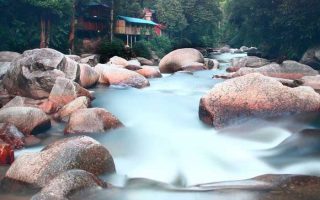 Click here to read more articles in this issue of Escapy Travel Magazine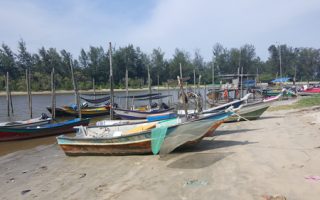 Return to the main page of Escapy Travel Magazine
Do Not Miss Another Issue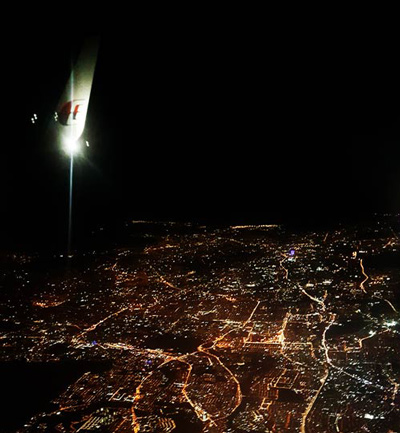 Should you have any enquiries do contact us please...