Travel back in time to the very early days of Selangor and learn about its colourful past. Get intimate with this vibrant state; Malaysia's richest state.
The lobby of the Sultan Alam Shah Museum.
The Sultan Alam Shah Museum was opened and officiated by the late Sultan of Selangor, Almarhum Sultan Salahuddin Abdul Aziz Shah Alhaj back in 1989, and is named after the 6th Sultan of Selangor; Sultan Sir Hishamuddin Alam Shah Alhaj. This 135,000 square feet museum houses some 6,000 artefacts and is Selangor's heritage preservation centre. The Sultan Alam Shah Museum has four galleries being the Historical Gallery, The Custom & Heritage Gallery, Natural Heritage Gallery, and Islamic Gallery.
A diorama of a meeting amongst the influential back in colonial times.
Historical Gallery
This gallery tells the story of Selangor from its early days. It is here that one learns about the earlier settlements, how Selangor came to be, the various battles that shaped Selangor, the establishment of the sultanate, and the economic and political developments.
A Bugis armour used during battles back in the day.
There are lots on display from weapons and armoury that was used during early battles, uniform worn by soldiers from the Japanese to the British,  old musical instruments,  various dioramas giving a feel of what it was like living in the early days, and lots more.
Various guns used during earlier warfare.
A Malay dagger (keris) used by warriors of old. 
Custom And Heritage Gallery
This gallery takes one on a journey through the customs and heritage of Selangor exploring things like clothing or textile, jewellery, various forms of architecture, musical instruments, customs such as marriage, death, and lots more.
There is also a section here that is dedicated to one of Malaysia's famous entertainers; Tan Sri S. M. Salim. This section showcases some of his works, his achievements and awards that he has earned, and lots more.
Anak Dabus; a kind of musical instrument that makes a ringing noise. Notice the sharp spikes? These instruments are stabbed into the arms by the dancers during their performance. 
Natural Heritage Gallery
The Natural Heritage Gallery showcases some of the natural resources and wild life that can be found within Selangor. This includes various specimens of fishes, reptiles, birds, insects, as well as larger animals such as tigers and crocodiles.
This is a replica of the Puchong crocodile; a large crocodile that managed to get into a mining pool in Puchong, Selangor. I actually used to fish there.
Islamic Gallery
The Islamic Gallery showcases the changes and development of Islam in Selangor with a collection of scaled down mosques including the famous Sultan Salahuddin Abdul Aziz Mosque also known as Blue Mosque, collection of old Qurans, etc.
Plates with inscriptions in Arabic. These plates are made in the 1850s by the Batawi Malays in Indonesia. Inscribed on these plates are poems. 
Other Sections
The museum also has a section for temporary exhibits. During the time of our visit there was a temporary exhibition of bottles called Botologi Malaya where bottles from the very early days were on display. This exhibition went on to explain the work that these "botologists" do like visiting old bottling plants and going to old areas.
Various types of bottles from days of old on display.
Some of these old bottles still have their contents sealed in.
A replica of a "bottle" archaeological site. 
Outside
Outside the museum are various displays such as an old traditional house, a replica of the Klang Train Station with an old train engine and carriage, an old Mercedes Benz W116 that used to be the official car of the Chief Minister of Selangor, etc.
An old Malay house for visitors to visit.
The car of one of the earlier Chief Ministers of Selangor.
Additional Information
Operation Hours
Saturdays to Thursdays: 9.30am to 5.30pm
Fridays: 9.30am to 12pm & 2.30pm to 5.30pm
Closes on Eid Mubarak (1st and 2nd day) and Eid Adha.
Contact: +603 5119 0050 / +603 5510 3220 / +603 5510 3190
Email: info@padat.gov.my
Web: www.padat.gov.my
Note: Reservations for guided tours must be made at least 7 days in advanced.
Special Group Package
Beginning year 2018 a special group package called Semarak Warisan has been put in place for groups of at least 50 pax. Package includes a guided tour of the museum, photo book, traditional games, and a cultural show.      
For more information please contact Sultan Alam Shah Museum at the numbers provided earlier.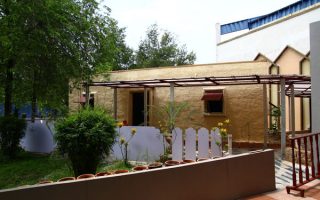 If you liked the above article, you may also enjoy this; Selangor International Islamic Arts Complex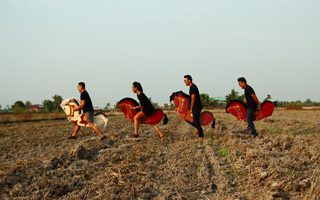 Click here to read more article in this issue of Escapy Travel Magazine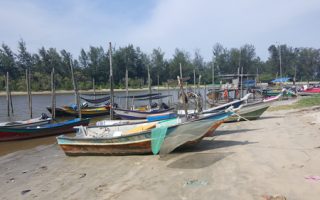 Return to the main page of Escapy Travel Magazine
Should you have any enquiries do contact us please...