Selangor International Islamic Arts Complex
See and learn more about Islamic arts here where artists display some of their work from calligraphy to paintings. There's more…
Should you be visiting Selangor and are interested in history, arts, and / or religion; the Selangor International Islamic Art Complex is one place to visit. The Selangor International Islamic Arts Complex in Shah Alam, Selangor is a place that exhibits Islamic arts of which include paintings, calligraphy, designs, various Islamic artistic products, etc. This complex comprises three galleries of which are Al-Qur'an Mushaf Malaysia Gallery, Al-Qur'an Mushaf Nur Fatimah Gallery, and As-Sakinah Gallery.
Modern calligraphy written in Arabic.
Selangor International Islamic Arts Complex is managed by Restu Foundation, a non profit organization formed in 1987. They are the first foundation in the country to produce fully handwritten and illuminated hardcopies of the Quran (mushaf). Their aim is to revive, preserve and promote Islamic arts and culture.
Visitors to the complex will get the opportunity to watch highly trained artists at work writing calligraphy, colouring or painting, how the Quran is preserved and reproduced, etc. many of which are done by students at the foundation. However, one of the highlights here is Rehlah Nabawiyyah.
A diorama depicting the Battle of the Trench; also known as the Battle of the Confederates, in Yathrib (now called Medina).   
Rehlah Nabawiyyah or The Journey of Prophet Muhammad takes visitors through the life journey of Prophet Muhammad where one walks through a scaled model built to give one an experience of what it was like; from the time of his birth. This showcase includes a replica of the house he was born in, life size and scaled down dioramas of places along his journey, stories of various battles of which included some of the great warriors of the time, etc.
Outside the exhibit is a replica of Prophet Muhammad's home. One gets an idea of what it looks like inside and how he lived. Also on this display here are some of his personal belongings. There are also date palm trees and fig trees planted here for visitors to see.
A replica of Prophet Muhammad's home.
Replica of the living room in Prophet Muhammed's home in Makkah.
Replica of the bed that Prophet Muhammed slept on in his home.
The floor plan of the Prophet Muhammed's house in Makkah.
The Selangor International Islamic Arts Complex is not only for Muslim visitors. It is a place for anyone and everyone who is interested in getting a better understanding of Islam, its history, and also a place for those interested is arts; Islamic arts, crafts, and designs in particular.
Other Information
Operation Hours
Opens Daily: 9.30am – 5.30pm
Address:
Kompleks Taman Seni Islam Selangor, 2A Persiaran Damai, Seksyen 10, 40100 Shah Alam, Selangor
Contact: +603-5511 9001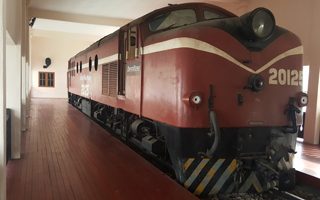 If you liked the above article, you may also enjoy this; Sultan Alam Shah Museum, Selangor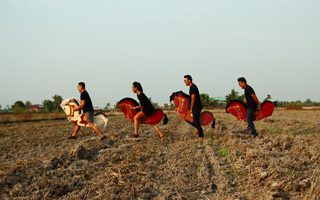 Click here to read more articles in this issue of Escapy Travel Magazine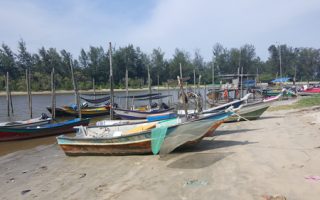 Return to the main page of Escapy Travel Magazine
Should you have any enquiries do contact us please...