The sea hides all sorts of things from sunken treasures, wrecked whips, to old sunken civilizations. One other thing that the sea hides out of sight are islands. Some islands are always visible while some appear only during low tides. There are a few of these special islands here in Malaysia but one well known island is this place called Sky Mirror that is located off Kuala Selangor.
Little sand crabs running about at Sky Mirror.
A Magical Place In The Middle Of The Sea
Sky Mirror is indeed a magical place in the middle of the sea. When the tide is high the island disappears and boats just pass above it as if nothing is there. When the tide is low this island in the middle of nowhere appears. There is a similar place like this in Bolivia called Salar de Uyuni where people visit to take incredible pictures as if they are standing on a huge glass mirror or they are flying up in the sky.
Photo on the left looks like I made a giant leap. Right: Jetty to Sky Mirror.
Habitat Of Sea Creatures
Sky Mirror is a habitat to a few sea creatures especially sea snails. There are plenty of tiny sea snails there. Not just any sea snails but jumping sea snails. These little sea snails look like colourful pearls reflecting sunlight. They have the ability to jump in order to escape predators.
A large blue swimmer sand crab at Sky Mirror. This crab is alive. 
Other sea creatures include crabs. I saw a big blue swimmer sand crab and lots of sand bubbler crabs, various types of hermit crabs, squid and cuttlefish (saw lots of cuttlefish eggs), mantis prawns (we saw one menacing looking one crawl out of the sand), fishes, etc. Although there are lots of creatures living here it is best to observe them and leave them alone.
A mantis prawn crawled out of the sand a few feet from where I was standing.
Photography
Sky Mirror got its name because it allows for some really special photography effects. Just like in Salar de Uyuni (Bolivia), one can take photos  as if one is flying in the sky, or standing on this large mirror. This is due to the reflections on the water as well as the nothingness in the background except for the sky. For best photography effects the sun has got to be up in the sky without any sea breeze blowing. This condition allows for magical photos. Winds create ripples on water eliminating the mirror effect. Without a bright sun the reflections on the water are not so good.
Photography is really fun here at Sky Mirror.
Knowing this the guides who bring visitors to Sky Mirror do their best to get these effects by creating a sort of barrier to reduce the ripples on the waters' surface during a windy day. They take photos from within a makeshift enclosure to get the best conditions. Oh yes, they do take photographs for visitors using various props. This place is like their office and they know best how to take photos to get the best effects.  
A guide hiding under his makeshift tent to take photos using his mobile phone.
Things To Bring
Since the best conditions for photography includes the hot sun and a lack of wind, the area becomes very hot and humid. It is best to prepare for this weather conditions. Here are some of the things that I recommend bringing:
A hat
Drinking water
Wear light clothing (Do note that one can get a little wet from splashes of sea water)
Rubber sandals
Sun screen
Sunglasses
Battery operated handheld fan 
Of course, a camera. Mobile phones with a good camera are good enough.
Someone in the group is more nimble than others. 
Getting There
To get to Sky Mirror first get to a jetty in Kuala Selangor. There are a few places that one can board a boat depending on the operator one chooses to go with. We went with Sky Mirror Tour & Travel at the town centre in Kuala Selangor. Tickets can be purchased at the jetty. Note however that there are some days in a month where the island cannot be visited (tide is not low enough). It is best to call in advanced to confirm before heading to the jetty.
Squid eggs in a shallow pool in Sky Mirror.
Google Maps to Sky Mirror Jetty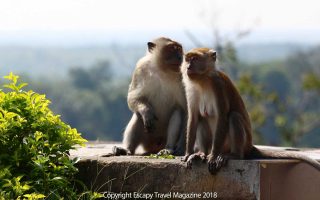 Melawati Hill in Kuala Selangor is a historical place to add to one's places to visit list.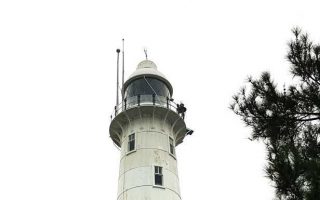 An old lighthouse stands on top of the summit of Melawati Hill guiding ships that sail this section of the Straits of Malacca.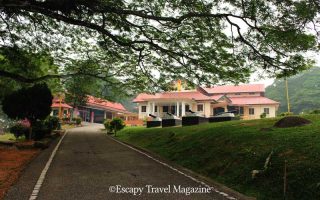 A visit to the Kuala Selangor District Historical Museum is a must when one visits Melawati Hill. This is where the history of the place is showcased for all to see.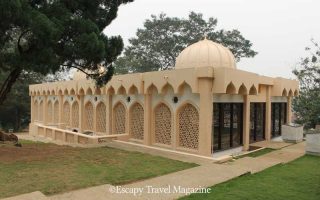 From this hill the rulers of early days played an important role in the building and shaping of Selangor. It is also on this hill that they rest for eternity.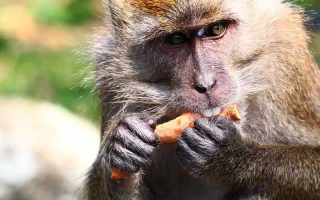 The Silver Leaf Monkey and the macaques call Melawati Hill home. They roam around in good numbers and are somewhat used to humans. Here one can get up close.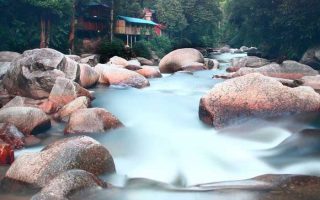 Click here to read more articles in this issue of Escapy Travel Magazine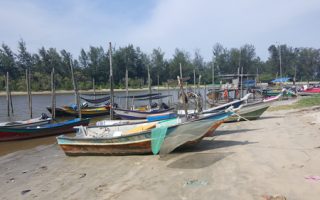 Return to the main page of Escapy Travel Magazine
Do Not Miss Another Issue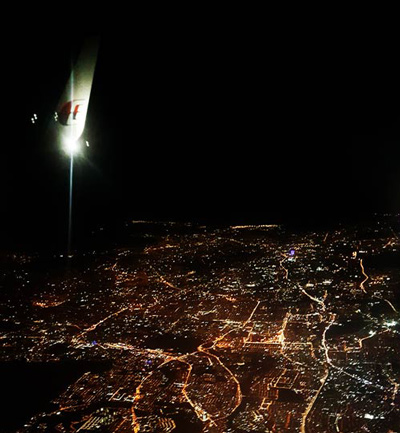 Should you have any enquiries do contact us please...