The Amazon in South America is one huge and old jungle with a very long river; the Amazon River. It is perhaps one of the most mysterious places in the world and home to a rich variety of flora and fauna. The Amazon is certainly a world wonder attracting visitors especially nature lovers.
Here in Malaysia we have a few of them and one of them is in Terengganu. Terengganu is blessed with Kenyir, a large rainforest which has one super huge lake that feeds various rivers such as the Terengganu River. There are quite a few smaller rivers and one of them is called Mini Amazon because of the way it looks.
This river is usually crystal clear but due to the rains earlier it turned murky. 
This clear water river in Kuala Berang, Terengganu has fallen trees in it that acts as a home or protection for a variety of fishes that lay in wait for a meal, canopy that provides good cover from the sun at certain sections, and various flora and fauna such as birds and monkeys; giving this place the Amazon feel and look. 
Kayaking the waters of Mini Amazon.
This Mini Amazon is not just a jungle with a nice river and diverse ecosystem. It is also a place for water sports such as kayaking, tubing, rafting, etc. When water is released from the Kenyir Dam, the river speeds up making it ideal for white-water rafting, extreme kayaking, body boarding, etc. making this river an adventurer's playground.
Some of the trees here are really old and big. Just checkout the trunk of this tree that our friends from the fire department are standing under.
Should you be interested in visiting Mini Amazon or doing some water-sports here such as kayaking, rafting, tuning, rafting, etc. do contact Go Nature Travel And Tours Sdn Bhd.
Go Nature Travel & Tours Sdn Bhd
Contact: +609 682 6324
Email: hello@gonaturetravel.com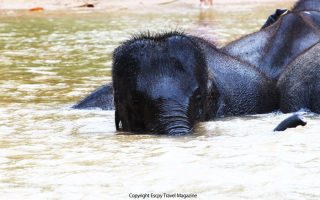 Kenyir is home to wild elephants and sometimes these gentle giants need some help. This here is the home of orphaned elephants and those in need of help.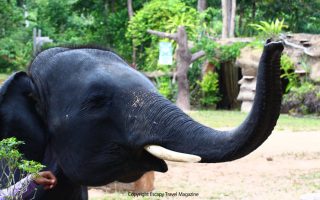 Click here to read more articles in this issue of Escapy Travel Magazine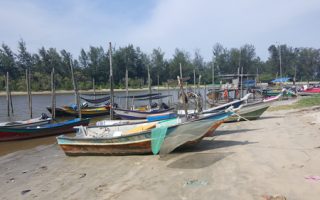 Return to the main page of Escapy Travel Magazine
Do Not Miss Another Issue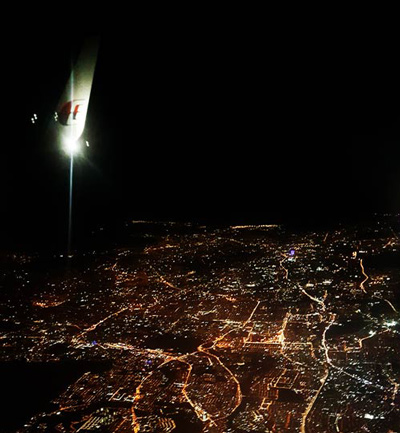 Should you have any enquiries do contact us please...