Melaka (Malacca) Butterfly And Reptile Sanctuary
Adopt Butterflies, Birds, Reptiles, etc. For Goodness Sake
We've shared an article about this wonderful place called the Melaka (Malacca) Butterfly And Reptile Sanctuary that is located in Ayer Keroh, Melaka (Malacca). Personally, I have always loved butterflies and insects. I have spent hours photographing them and butterflies especially, add colours to our world.
Loving butterflies and insects does not mean that I have a vast knowledge about them or that I am an expert on them. I just appreciate them because they make lovely photos. That said, my appreciation for them and my knowledge about them took a quantum leap during my visit to the Melaka Butterfly And Reptile Sanctuary. I never knew that a species of butterfly only feeds on one type of plant. This means that if we remove certainly plants, we also remove certain butterfly species. This also means that if we catch butterflies from one place and let them go in our gardens hoping for them to breed and beautify our garden space; they may not survive (You will need an expert to guide you should you decide to do so).
Butterflies are picky eaters. They will only feed on a certain plant.
One of the butterflies that has lost most or all of its natural food sources is the beautiful Giant Tree Nymph (commonly known as the Paper Kite Butterfly). Deforestation almost drove them to extinction. Lucky for them the Melaka Butterfly And Reptile Sanctuary, together with a local university; managed to create an artificial nectar to feed these butterflies. These butterflies have been taught to feed on special devices instead of flowers. This has in a way save the Giant Tree Nymph species.
A beautiful Giant Tree Nymph or the Paper Kite Butterfly feeding on artificial nectar.
While the good folks at the Melaka Butterfly And Reptile Sanctuary do their best to save butterflies, reptiles, etc. the COVID-19 pandemic has brought about a major challenge. As the lives of all of the butterflies, insects, reptiles, etc. at Melaka Butterfly And Reptile Sanctuary rely on visitors purchasing tickets, sales of souvenirs, and adoption programs; the pandemic has caused major financial issues. With no visitors, no sales in the souvenir shops, etc., funds are running low.
Help Needed
Recently their laboratories were incapacitated as staffs had to stay home during the "lockdown" (Movement Control Order or MCO), butterfly eggs were left uncontrolled, host plants were dying, and some 30,000 butterfly larvae had to be euthanized. This is indeed a sad, sad situation. To help swim in this dire situation, the Melaka Butterfly And Reptile Sanctuary is reaching out for help by asking kind hearted folks to adopt butterflies, various reptiles, birds, or to donate to the sanctuary.
Video by the Melaka Butterfly And Reptile Sanctuary.
Should you be interested to help, the Melaka Butterfly And Reptile Sanctuary can be contacted via the contact information listed below. A small RM10 contribution can go a long way in helping not just the sanctuary but also the butterflies, insects, reptiles, etc. that call the Melaka Butterfly And Reptile Sanctuary home. RM20 for a Pupa Jar does that too, plus you will be putting a smile on anyone you present the jar too. Children and adults get to watch a real butterfly emerge out of its pupa. They then get to release it into the wild (some place with plenty of plants). This certainly is an experience worth much more than RM20.
A friendly Blue and Yellow Macaw. 
Here is an idea for companies looking to do some CSR (Corporate Social Responsibility) program. What you can do is to adopt butterfly pupas and present them to children at homes, etc. This not only helps the Melaka Butterfly And Reptile Sanctuary, but also brings smiles to these children. Here is a bonus. Your contribution will also help nature by beautifying various gardens, and spreading butterflies about; helping their population to grow which is good for nature.
Google Maps to Malacca Butterfly And Reptile Sanctuary
Do Not Miss Another Issue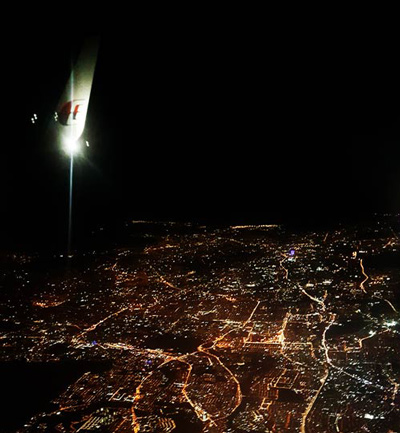 Should you have any enquiries do contact us please...