Legoland Malaysia Resort – Taking On COVID-19
By Escapy Travel Magazine
The hospitality industry has been walking on thin ice since the start of the COVID-19 pandemic. Some hotels have closed while those that are lucky enough to be alive, have to navigate through some really challenging times. When there are not enough guests, there will not be enough to cover the cost of operating a hotel.
[   Legoland Malaysia Resort is doing really well when it comes to slapping the freaking virus out…  ]
It has been written " If anyone slaps you on the right cheek, turn to them the other cheek also." Well, not in this instance. Hotels are slapping back and are slapping back. Legoland Malaysia Resort is doing really well when it comes to slapping the freaking virus out. Of course, it is also up to their guests to use the tools provided, and to follow the SOPs (Standard Operating Procedures) in place.
Friendly looking sanitization dispensers are available all over the resort.
Sanitizing Stations
Having sanitizing stations around will encourage guests or visitors to sanitize their hands often. Being a family oriented resort, Legoland Malaysia Resort has many sanitizing stations around its grounds. Everywhere you go, you're most likely to see at least one sanitizing station waiting to be used.
Personally I like these sanitizing stations. Being a resort that focuses on children, these sanitizing stations are friendly looking unlike the more industrial looking once that are generally used at malls and other places. The dispensers at the sanitizing stations have got a cartoon character (all be it that of a virus or germ) skin, and thus look friendly to use.
[  Ok, this is one of the things that I recommend the management of the Legoland Resort Malaysia take another look at…  ]
Another thing that I like about the dispensers is that they dispense a foamy type of sanitizer that does not have some weird or funky odour. The germ killing sanitizing foam is also not sticky. It is probably the most pleasant hand sanitizers I have used.
Social distancing directions.
Family Boxes
Legoland Malaysia Resort is a resort that provides in-house entertainment to delight their guests. Having this as part of their offering, it is important that guests adhere to the social distancing part of the Ministry of Health's guidelines. Family boxes are placed on the grounds where entertainment such as shows are done. Each box is about 1 metre to 1.5 metres apart.       
Standing Boxes In Elevators
There are two ways to get to the floors where one's room is located. One is via the staircase. The other is via the elevator. The elevator is limited to four persons at any one time. Inside the elevator there are four boxes to mark where one should stand. The elevators are periodically sanitized by the resort's staffs.
The place to line up at the buffet-dinner.
New Norm Buffet
Ok, this is one of the things that I recommend the management of the Legoland Resort Malaysia take another look at. I applaud the management for using a system where the guests walks up to a buffet counter, orders what he or she wants, and wait to collect the said order as the restaurant staff go about picking the ordered items for the guest.
This is definitely a better system in terms of safety and hygiene compared to simply allowing guests to take their own food at the buffet line even with a mask on. But this system is rather slow. I was amongst the earliest to reach the main buffet line. A head of me were five guests waiting in line. It took about 20 minutes before I got to put food in my tummy.
Diners lining up at the buffet counter.
While there were only five guests ahead of me, they were actually taking food for all in their family. One of them had something like 10 plates. He had to take the plates back to his table, and come back to take more with the help of his wife. No one is to be blamed here. Just a better system needed to ensure that guests are safe and at the same time do not have to wait too long for their turn.
Awesome desserts at The Bricks Family Restaurant. No line surprisingly.
Other counters such as the dessert counter, bread counter, etc. are really smooth as there wasn't a line during my visit at these counters. All being said, I applaud Legoland Malaysia Resort's Food and Beverage team for doing their best in ensuring the safety of the team and of their guests.
Other Things To Note
Do take note that due to the pandemic there are some changes in place. Should you be booking your stay basing on post pandemic experiences or reviews; these are some of the changes that may in a way affect your expectations of the resort.
Fun can still be had at the lobby of the Legoland Malaysia Resort.
Temporary Closure Of The Play Area In The Lobby
One of the highlights at Legoland Malaysia Resort is the availability of Lego building blocks in the lobby for guests to practise their creative building skills. But due to the pandemic and the ease of how the COVID-19virus can spread through the blocks, the management has decided to temporarily remove the Lego building blocks in the lobby. Children (and adults) can still go into and play at the castle at the lobby.
Large soft Lego bricks at the Legoland Malaysia Resort.
Soft Break Area Cleaning
The soft bricks area located near the elevators may or may not be open depending on the crowd. Should it be open, the area will follow a schedule where it will be closed intermittently for cleaning or sanitizing purpose to ensure the safety of guests.
Reservations Needed At Games Room
The Games Room is open to guests but prior reservations must be with the Safety Compliance Officer. This is to ensure that the usage of the area and the gaming devices are sanitized and safe for use before guests are allowed to use them.
The amusingly entertaining Candyland show at Legoland Malaysia Resort.
Even with all of these safety measures in place or which may feel somewhat inhibiting; it is all done for the safety of everyone. However, the fun continues in the Legoland Malaysia Resort with entertaining shows and activities such as:-
The Speedy Lego Build Challenge
The Candyland Show
Lolipop Dance
Zumba and Warm Up Dance
Candy Colour
Baloon Making For Kids
Build & Fix
Karaoke
Appearances of Lego characters
Pizza Making
and more…     
Lego character (Lego Pirate) made an appearance at the lobby.
Follow The SOPs
Should your family and you be spending time at Legoland and the Legoland Malaysia Resort please adhere to all SOPs set by the Ministry of Health Malaysia. Wear a mask at all times when you are out in the public. Wear a mask too when you head to the buffet counter. Sanitize and / or wash your hands regularly. Most importantly have fun and stay safe.
Important Notice
The COVID-19 virus is real and a threat to all and as a travel magazine it is our responsibility to remind you that travelling during this time is not recommended. But if you must, we recommend that you limit travel. It is certainly safest to stay at home. But again, only if you must travel then adhere closely to the SOPs and be extra vigilant. Note that even then, your safety is not guaranteed.  
Additional Information
Legoland Malaysia & Legoland Malaysia Resort
Address: No 7, Jalan Legoland, Bandar, 79250 Johor Bahru, Johor
Hours: 10am–5pm
Phone: +607-597 8888
Google Maps to Legoland Malaysia
Do Not Miss Another Issue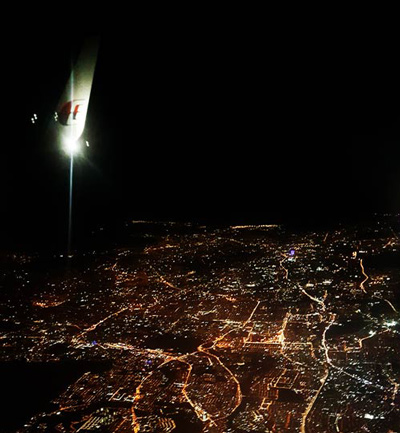 Should you have any enquiries do contact us please...