Sweeten Fun At Legoland Malaysia's Candyland Bricktacular Celebrations
By Phil Foo
Legoland is all about Lego blocks and the imagination of the master builders that build them, and of course loads of fun. From Star Wars to Ninjago to Lego Friends, to building mini replica of iconic places in various countries; Legoland certainly is a place for Lego fans to go to.
[  Snoop Dogg could come visit and feel somewhat at home…  ]
With 2020 being a bitter year to many, Legoland Malaysia decided to end the year as well as to start off the new year (until 19th January 2021) with sweetness. And with that comes Candyland; adding sugar and spice, and all things nice to the festive seasons.
Psychedelic elephant at Candyland. No, you are not hallucinating. That is indeed the colour of the elephant.
A Land Of Colours
Candyland is a land filled with sweet delights brightened in "candilicious" psychedelic colours. Snoop Dogg could come visit and feel somewhat at home as even the animals in Candyland are colourful without the need of hallucinogens. After all candies do come in all shapes, sizes, and colours.
Those with a sweet tooth will certainly find their sweet "toothiness" being drawn towards delicious candyfloss, caramel coated popcorns, sweets, and more. I do have a sweet tooth and I love sweet things. I love the sweet sweet aroma of roasting caramelized popcorn in the air. A deep breath here and a deep breath there; I felt my sugar level rise to my nose's delight.
Feeding a very colourful zebra.
The Hunt For Gingerbread Men
For a bit of fun, embark on a treasure hunt. Not just any treasure hunt, but the hunt for gingerbread men on the run. I do not know who let the gingerbread folks out of the pen, but they have gone into hiding in Miniland.
Rhyming mode, pause. Yes, there are ten gingerbread men on the run, and they are hiding out somewhere in Miniland. A walk about in Miniland is always fun. Personally what wow's me is the thought of all the time spent by Lego's Master Builders, and all the effort that they have put into building all these iconic buildings and iconic locations.
A gingerbread man hiding out at Miniland.
Adding a fun hunt in Miniland makes a walkabout in Miniland a lot more fun, hence the term "fun hunt." Well, the gingerbread men are quite easily spotted but one will still have to look about the iconic buildings and places; perhaps a better word to use here is "masterpieces." Each gingerbread men comes with an alphabet. Here's what you do with them…
When all ten of them have been found,
move these alphabets around.
They spell out a certain type of candy.
A candy that is sweet and sticky.
When the answer is finally clear,
make your way to the customer service counter.
Present the answer to one of the guys,
and you will shall win yourself a little surprise.
Lego Friends performing on stage live at Heartlake City.
Lego Friends Live Show
If you are a fan of Lego blocks and especially if you have kids who are fans of Lego blocks; you will most certainly be familiar with the Lego Friends series. Imagine having build various Lego Friends themed sets, and then one day see some of these character come to live; wouldn't that be amazing?
"The Lego Friends Live Show brings kids and adults to Heartlake City; with fun songs, and a "bricktacular" dance party. Let your hair down and join in the fun. A little musical concert for everyone."
This here is the largest Lego Christmas Tree in Southeast Asia.
Sweet Spectacular Weekends
The largest Lego Christmas tree in Southeast Asia is located in Legoland Malaysia. This Christmas tree is built using four hundred and twenty seven thousand six hundred and ninety five (427,695) Lego blocks; a mouthful of numbers indeed. Visit Legoland Malaysia on a weekend and be delighted with the lighting up of the Christmas tree, accompanied with dancing and fireworks.
Daily LEGO Advent Calendar Lucky Draws
There are plenty of things to do at Legoland and one not to be missed is the opportunity to win Lego products worth up to RM5,600.00. There will be one lucky winner a day. Just spend RM50.00 on a single receipt, and place it in a box outside The Big Shop. To win, one must stay in the park till the time of the lucky draw where the draw is done.
Awesome beef steak sandwich at The Cafe in Legoland Malaysia.
Speedy Lego Build
Since Legoland is all about Lego building blocks, a Lego blocks building speed test certainly belongs in the itinerary somewhere. After all such an activity is great for building motor skills and of course creativity of which is one of the core benefits of building with Lego blocks. This speedy Lego build challenge can be had at the Legoland Malaysia Resort; certainly an activity not to be missed.
Candyland Show
Another fun activity at the Legoland Malaysia Resort is the Candyland Show where spectators are pulled into a world of dance, songs, and light comedy; by talented  actors and actresses. I consider this an after dinner show, since is starts at 830pm (after dinner).
The amusingly entertaining Candyland show at Legoland Malaysia Resort.
The show I watched involved a dwarf, an elf, and a hungry human eating witch who ventured into Candyland in search of humans to eat. Nothing scary since the show is designed for children. The actors (and actress) very easily get the audiences involved in the singing and dancing. Fantastic way to end a fun day before returning to our rooms.
A friendly looking sanitizer dispenser at one of the sanitizing stations.
Keeping Safe And Healthy
Unfortunately we are plagued by an "evil" virus. To keep everyone safe, Legoland Malaysia and Legoland Malaysia Resort have both taken stringent steps to help improve the safety of guests. What I noticed is that hand sanitizing stations are located at many areas within the hotel and at the park. Also certain areas in the park are closed. Some closed for maintenance or perhaps done so to reduce the risk of infections.
Restaurant staffs sanitizing chairs and a table right after the diners got up and left.
Personally I am a big fan of Lego building locks and I love Legoland as it is a place where I have lots of fun taking in the atmosphere both physically, and with my camera. Legoland Malaysia Resort too is one of those hotels where I have visited often and yet do not feel bored. The rooms certainly provide an adventure of their own.
Lego monkey and me in the Adventure Room at the Legoland Malaysia Resort.
There are fun things to do and the rooms are always a delight. Legoland and Legoland Hotels (Resorts) certainly are places that entices and very easily brings out my inner child. Perhaps they would do the same for you too. Should you decide to visit Legoland Malaysia and stay at the Legoland Malaysia Resort; remember to always follow the SOPs and stay safe.
Important Notice
The COVID-19 virus is real and a threat to all and as a travel magazine it is our responsibility to remind you that travelling during this time is not recommended. But if you must, we recommend that you limit travel. It certainly is safest to stay at home. But again, only if you must travel then adhere closely to the SOPs and be extra vigilant. Note that even then, your safety is not guaranteed.  
Additional Information
Legoland Malaysia & Legoland Malaysia Resort
Address: No 7, Jalan Legoland, Bandar, 79250 Johor Bahru, Johor
Hours: 10am–5pm
Phone: +607-597 8888
Google Maps to Legoland Malaysia
Do Not Miss Another Issue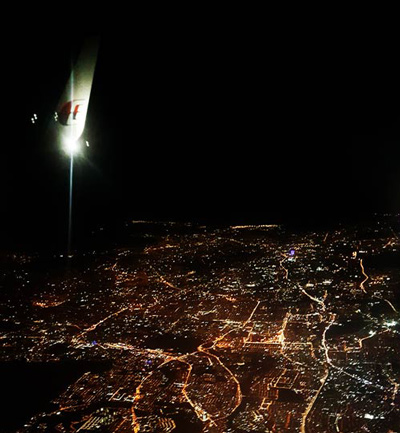 Should you have any enquiries do contact us please...