Farming Dinosaurs In Johor
Have you walked with dinosaurs? Have you seen dinosaurs? I have. I have walked and handled real dinosaurs. No, I do not own a time machine; so there is no point in asking me for a ride in one. Matter of fact is that most of us would have encountered creatures from the Jurassic era but just don't put much thought into it. Maybe because they have shrunk in size or just that we have been living with them and don't give two hoots. Case in point; crocodiles.
Menacing beast (relative of) from a prehistoric era that still walks this earth today.
But here in this article I am talking about a smaller tank like creature with a sharp spear like tail. If Volkswagen would have used this design instead for their earlier "people's car" called the beetle which is more frog like than beetle like; we would all be driving tanks. Maybe. Who knows. What I am talking about is the horseshoe crab; the arthropods of the Limulidae family. These tanks of the seas have been on this planet for over 450 million years (earlier than dinosaurs). They probably witnessed the invention of time.
Here is an idea that just popped into my head. The design of horseshoe crabs is pretty badass. They don't just have a tank like body design. They also have thorns on them giving them that badass, "don't you freaking mess with me" look. Such a design could be adopted into the motorcycle safety industry; helmets. Badass rebels on Harley Davidson low riders (and any other motorcycle brands with such motorcycle designs) will certainly agree that such a design suits them well. So go do it, you helmet designers.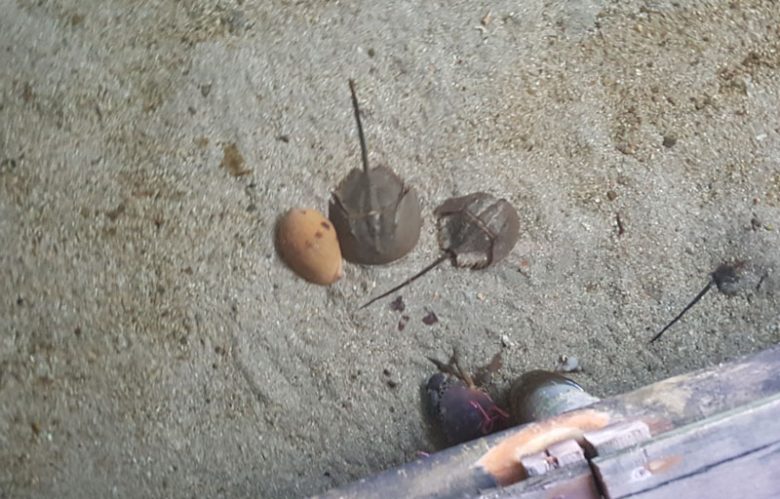 Three horseshoe crabs and a mangrove crab. Can you see the horseshoe crab that is hiding? 
Back to the horseshoe crab. Having been on earth for over 450 million years, one may think that there must be a lot of them around. That is unfortunately not true. These living fossils have seen a major decline in their population due to the destruction of their habitats and overharvesting. Overharvesting? Yes, overharvesting.
What's more badass than a living fossil that looks like a rebellious tank?
Answer; folks that eat them.
Yes, they are a delicacy in some places. Despite some of them having tetrodotoxin, people in parts of South East Asia and China do eat them; well, their eggs to be precise.
They are not just food. Folks in America and in some parts of the world use them as bait (fishing), and fertilizer. But amongst all these reasons for the decline in their numbers, this here is more noble one; saving lives.
More horseshoe crabs. This are larger ones.
Here's For All You Science Geeks
The blood of the horseshoe crab is blue in colour due to the copper that is present in the hemocyanin of which carries oxygen through their blood. While we have white blood cells that helps defend us against pathogens, the horseshoe crab has amebocytes of which is used to make Limulus amebocyte lysate that reacts with bacterial endotoxin lipopolysaccharide; a membrane component of gram-negative bacteria.
The under section of the horseshoe crab.
Here is a closer look of the underside of a horseshoe crab – this one is underwater.
Endotoxins are a bane to the pharmaceutical industry. The early and sensitive detection of endotoxins is crucial. This has lead to a high demand for the blood of horseshoe crabs and that leads to them being harvested. Like anglers practicing  catch, photograph, and release, these companies that harvest the blood of horseshoe crab do the same (are supposed to do the same). The horseshoe crabs are caught, their blood harvested, and they are released back into their natural habitat. While most of them may survive the process, there still is some amount of mortality due to various reasons. There is also a believe that females lay lesser eggs after the bleeding process.
Side view of the horseshoe crab. Notice the sharp thorns on the back section just before the tail. The tail is is like a spear; sharp and thorny.
Sedili Kechil Horseshoe Crab Farm And Hatchery
Back in the 70s, horseshoe crabs lived along the beaches of Sedili Kechil in Johor (as well as quite a few other beaches of Malaysia) but has been declining steadily and not for medical science. They were caught, cooked, and eaten. It has since become a delicacy around these parts. Seeing a decline in their numbers, the Sedili Kechil Horseshoe Crab Farm And Hatchery was created back in 1984 with the objective of helping manage the decline of these little tanks.
More horseshoe crabs at another section of the hatchery.
Despite being a delicacy, not many people here in Malaysia eat them and thus their value as food for the dining table is rather small. Without much of a market in the food industry, horseshoe crabs from the Sedili Kechil Horseshoe Crab Farm And Hatchery are released back into the wild and exported to Thailand where their valuable blue blood is harvested for further research in medical science.
Sedili Kechil Horseshoe Crab Farm And Hatchery has since been awarded the Gold Medal Tourism Award (Marine Tourism) for doing what they do successfully. The farm and hatchery has also caught the attention of various countries in South East Asia expressing hopes of setting up their own horseshoe farm and hatchery. But there is better news. They welcome visitors.
Sedili Kechil Horseshoe Crab Farm And Hatchery
Should you be visiting Johor, the southernmost state of peninsular Malaysia; budget about an hour of your time to be spent here. Although the place is no multimillion dollar high tech complex but a humble village like hatchery; you will learn and experience a good deal here. This certainly is a good place to get intimate with these living fossils.     
Address: Pusat Ternakan Dan Penetasan Belangkas, Kampung Sedili Kechil, 81900 Kota Tinggi, Johor, Malaysia.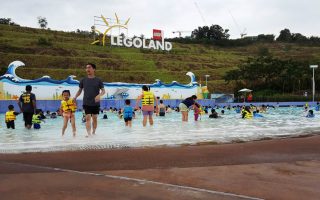 Legoland Malaysia is a fun place to enjoy with the family. Click here to read more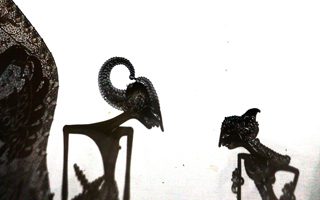 Click here to read more articles in this issue of Escapy Travel Magazine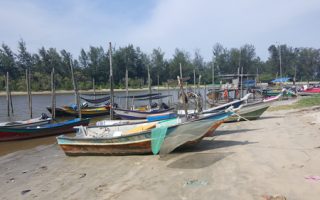 Return to the main page of Escapy Travel Magazine
Should you have any enquiries do contact us please...