Family Fun In Johor - Sanrio Hello Kitty Town
To all your Hello Kitty fans out there; especially those in Malaysia and those coming to Malaysia, this is one place you will want to visit.
If you are a fan of the cute Japanese feline, Hello Kitty; you will certainly want to visit the Sanrio Hello Kitty Town in Johor, Malaysia. Sanrio Hello Kitty Town is located in Puteri Harbour, Johor. Although Hello Kitty may not be for all in the family, fans will like it here.
A town that will drive most Hello Kitty fans gaga.
Sanrio Hello Kitty Town shares a place with Thomas The Train. These two theme parks are indoors of which is great; being air-conditioned. Sanrio Hello Kitty Town offers visitors a glance into the world of Hello Kitty; one of Japan's favourite cats. Here one gets to visit her home, watch shows, create your own souvenirs, go on rides, and take lots of pictures.
Hello Kitty's lovely living area in her house.
Dining And Shopping
Here one gets to dine at the Red Bow Cafe that got its name from the red bow that sits on Hello Kitty's head (I think so). This cafe is a wonderland for those with a sweet tooth. They offer tantalizing looking Hello Kitty themed cakes, cream puffs, etc.   
Souvenir shoppers will be able to get their fill here too. There is a shop that sells lots of Sanrio where one can fill one's bag  with Hello Kitty products as well as souvenirs from other cartoons that are linked to the Sanrio franchise.  
A place for the sweet toothed.
Yummy snacks at the Red Bow Cafe.
Shopping time for Sanrio fans.
Staying There
Should you want to go full on Hello Kitty; you can do so by booking a Hello Kitty themed room at the Jen Hotel in Puteri Harbour. Sanrio Hello Kitty Town is about 5 minutes walk from the hotel although there are actually within the same building.
These Hello Kitty themed rooms are pretty great. They are decorated based on three Hello Kitty themes such as Sailor Hello Kitty, Magical Hello Kitty in OZ, and Hello Kitty Pink Series rooms. Doing so will ensure that one eats, sleeps, and plays Hello Kitty.
The Sailor Hello Kitty room at the Jen Hotel, Puteri Harbour, Johor.
Things To Note
There are shows and activities that have been scheduled for the day. They start as early as 11am with the last one at 5pm on weekends, school holidays, and public holidays; and 11.30am with the last one at 4.30pm on weekdays. I would recommend that you plan your visit according to these shows and activities to get the best bang for your buck.
A snippet of the show at Sanrio Hello Kitty Town.
Miscellaneous Information
Separate tickets are needed for each of these two towns (Hello Kitty Town & Thomas Town). The entrance fees to each park is RM81.00 per pax with 20% discount for Mykad Holders (walk-in purchase only). There is a discount package should you decide to visit both parks; RM118.00 per pax.
Operating Hours: Wednesday – Monday, 10am – 6pm
 Contact (from within Malaysia): 1 300 88 FAMILY (326459)
Contact: +603 2203 9668
To purchase your tickets online and for more information:
http://www.puteriharbour.com/play/sanrio-hello-kitty/#activities
This here is part II of this three part article. Do continue on with Family Fun in Johor Part III where we give you an introduction of Angry Birds Activity Park in Johor Bahru City Centre.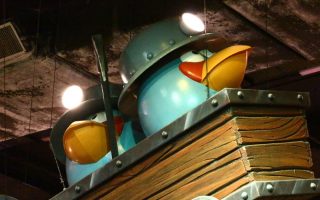 If you liked the above article, you may also enjoy this; Family Fun In Johor – Angry Birds Activity Park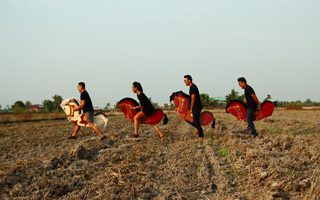 Click here to read more article in this issue of Escapy Travel Magazine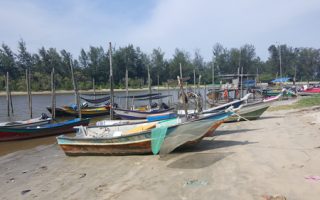 Return to the main page of Escapy Travel Magazine
Should you have any enquiries do contact us please...