Putrajaya
Things To Do And Places To Visit
Putrajaya is the administrative capital of Malaysia. Putrajaya is home to a good number of iconic buildings and bridges. It also has the largest roundabout in Malaysia. Oh wait a minute. My mistake. Putrajaya has the largest roundabout in the world. Some may argue that the Savannah, located in the Port of Spain in Trinidad and Tobago is the world largest roundabout. Screw them. The Savannah is not even round. It is an "L" shaped go-about.
Although an administrative centre; Putrajaya is not all buildings, roads, and city things. It also has places such as wetlands where birds come to hangout, lakes surrounded with lovely views, monuments, etc. Visitors can easily spend a few hours here in Putrajaya. Here are some places and attractions in Putrajaya.
Two storks hanging out at the wetlands in Putrajaya.  
Putrajaya Wetlands
One of my favourite places in Putrajaya is the Putrajaya Wetlands. This place is home to birds, insects, monkeys, and other wildlife. It also house a good amount of flora. Photographers will have a field day here looking for birds, insects, plants, etc. to shoot. The Putrajaya Wetlands is not very big but it is not small either. It is best to go there by car or a bicycle.
Within the area there is a gallery (wetland gallery), a restaurant with a lovely view of the swampy area, toilets, and souvenir shop.
Should you decide to drive, there are parking spaces but these spaces are limited. On weekends, finding a legal parking space to park at becomes difficult. Here are some things I recommend bring along.
A bottle of drinking water
Food (the restaurant may not be open)
Battery fan (it does get hot)
Hat (or at least a cap)
Insect repellent
Binoculars (bird watching)
Camera with long telephoto lens (bird watching)
Recommended attire:  comfortable walking shoes, light cotton t-shirt, and comfortable pants.
There is a birding guided tour available here called Urban Birding. Should you be interest, click on the Urban Birding tab below to read the article and for contact.
Google Maps to Putrajaya Wetlands.
Justice Museum Putrajaya
Justice Museum Putrajaya is an interesting place to visit especially if you are one that enjoys spending time in museums. This museum is located in the Palace of Justice where the courts are located. Yes, these are actual courts where cases are tried.
The Justice Museum showcases the history of Malaysia's legal system from very early times till now. Should you decide to visit, do note that the courts are in the same building. Police are present at tall entrances and visitors must go through a check. Photography is not allowed in some most areas within the building. The building itself (from the outside) makes a good photograph though.
Persiaran Perdana, Presint 3, 62100 Putrajaya, Wilayah Persekutuan Putrajaya, Malaysia
Google Maps to Justice Museum Putrajaya.
The entrance to Perdana Putra.
Perdana Putra And Seri Perdana
Ok, not everyone is allowed into Perdana Putra and Seri Perdana. Perdana Putra houses the Prime Minister's office and Seri Perdana is the Prime Minister's official residence. Although you may not be allowed the building; the building itself and the areas around it makes good photos. Many visitors to Putrajaya will stop here for photos.
One of the best places to take a photo of the building is from the Putra Square. From here one can take a shot of the front facade of the Putra Perdana building and also the Putrajaya Mosque.
Presint 1, 62000 Putrajaya, Malaysia.
Google Maps to Putra Square
Putrajaya Lake shot from Umai Cafe.
Putrajaya Lake And Putrajaya Lake Cruise
The Putrajaya Lake is a big man-made lake. It is some 650 hectares in size. It is part of a natural cooling system for the administrative city. There are a good number of activities and amenities available along the lake. There are walking tracks, cycling tracks, hot air balloon rides, monuments, parks, restaurants, landmarks, and then there is the Putrajaya Lake Cruise.
Google Maps to Putrajaya Lake Cruise
Millennium Monument Putrajaya.
Millennium Monument
The Millennium Monument is a landmark with a rocket like minaret with etchings representing certain important periods of our nation's history. Located in Precinct 2 it can be seen from the Iron Mosque. The Millennium Monument is constructed of metal and is 68 metres tall. It sits by the Putrajaya Lake and makes for good photos.
Near the Millennium Monument is one of my favourite places to eat in Putrajaya; the Umai Cafe. I prefer to sit upstairs at the open deck. The open deck offers a lovely view of the lake.
Google Maps to Millennium Monument.
Hot air balloon rides are available by Putrajaya Lake.
Hot Air Balloon Rides
Near the Millennium Monument and the lake lies a place where one can go for a hot air balloon ride (Sky Rides). Other than riding in a hot air balloon, they also have a sky trail (challenge) called Sky Warrior.
Address:
Jalan P2m, Presint 2, 62100 Putrajaya, Wilayah Persekutuan Putrajaya
Google Maps to Sky Rides, Putrajaya.
The Hop On Hop Off Bus at Putrajaya.
Putrajaya HOHO Night Tour
HOHO is short for Hop On Hop Off. The KL Hop Ho Hop Off Bus tours are available in Putrajaya but they operate at night. The double decker bus with an open top section takes visitors on a night tour of Putrajaya passing by the various famous landmarks and buildings. The main sights with stops are four bridges and the Perdana Square.
Click tab below to read more about the Putrajaya HOHO Night Tour
Bonus Section – Where To Eat In Putrajaya:
Should one be spending the day in Putrajaya, one will have to eat too. There are a good number of places to eat including those at the shopping malls such as the Alamanda Putrajaya Mall but here are some of the recommended places to eat.
Delicious grilled lamb at Umai Cafe, Putrajaya. 
Umai Cafe
Umai Cafe is my favourite place here in Putrajaya. They do get really crowded and service can sometimes be a bit of a problem, but the food is good. They serve a mixture of local cuisines as well as western dishes. Amongst my favourites are the cucur udang, and grilled lamb. The portioning is really generous and the lamb is tender and tasty.
Sit upstairs at the open deck for a relaxing meal. The view of the lake is lovely. If you happen to be there on a windy day; take care of your things. The wind can get really strong.
Address: Bangunan Monumen Alaf Baru, presint 2, 62150 Putrajaya, Malaysia.
Click the tab to read more.
Google Maps to Umai Cafe, Putrajaya.
Restaurant Ikhwan Chicken Roast
Restaurant Ikhwan Chicken Roast is located away from the main area of Putrajaya. This restaurant serves delicious western food at decent prices. The food is tasty too. I had the grilled lamb and tasted the chicken chop. Not bad indeed. Tender lamb and juicy chicken chop. They have a few restaurants and a bakery along the same road (under the Ikhwan Group). Perhaps on my next visit.
Address: 70, Jalan Diplomatik, Presint Diplomatik, 62050 Putrajaya, Wilayah Persekutuan Putrajaya, Malaysia
Google Maps to Restaurant Ikhwan Chicken Roast, Putrajaya.
There you go, some of the things to do should you visit Putrajaya, the administrative capital of Malaysia. There are more things to do here, especially if you enjoy taking photos and if you like architecture… but we shall keep those for a later issue.
Do Not Miss Another Issue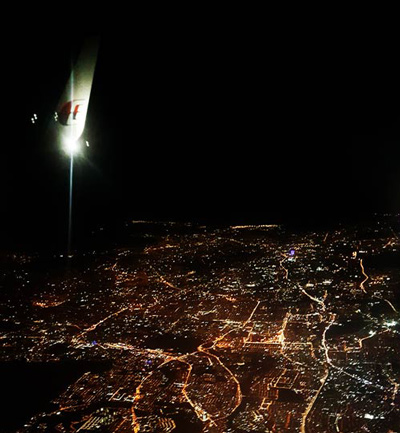 Should you have any enquiries do contact us please...