Umai Cafe Putrajaya
Putrajaya, Malaysia
Lovely view of Putrajaya Lake from the Umai Cafe Putrajaya.  
One of the more famous places to eat in Putrajaya is Umai Cafe. Most people who frequent Putrajaya will recommend this cafe and it is a very popular place. Recently we visited this place twice during our stay at Putrajaya. Both times the cafe was packed. We had to sit upstairs in the open air area. Sitting upstairs is good as it offered us a view of the lake (Putrajaya Lake)
Starters
For starters I ordered lempeng kelapa (coconut pancake) and cucur bawang (onion fritters). The lempeng kelapa is slightly sweet and tasted nice. Mine came with the Rendang chicken which I felt was a bit too much for the lempeng kelapa as it over powered the taste of the lempeng. I preferred the lempeng kelapa on its own or with some sugar.
The cucur bawang (onion fritters) is tasty. It is a little sweet (natural sweetness from the slices of onions) and a little salty. It is crispy on the outside and fluffy on the inside. It goes well with chilli sauce and peanut sauce.
Delicious grilled lamb. The portioning is really generous.
Grilled Lamb
One of my favourites here is the grilled lamb. The portioning is really big of which is perfect for someone that loves to eat. The price is also really good. It comes with two slices of lamb, plenty of fries, and salad. On the side is a bowl of tasty black pepper sauce. The lamb was grilled well and it tasted nice.
Should you visit Putrajaya and visit the Putrajaya Lake; do try the food here. Service may not be their strong point but the food certainly is good.
Location And Contact Details
(Near) Bangunan Monumen Alaf Baru (Millennium Monument)  
62150 presint 2
Google Maps to Umai Cafe Putrajaya.
Do Not Miss Another Issue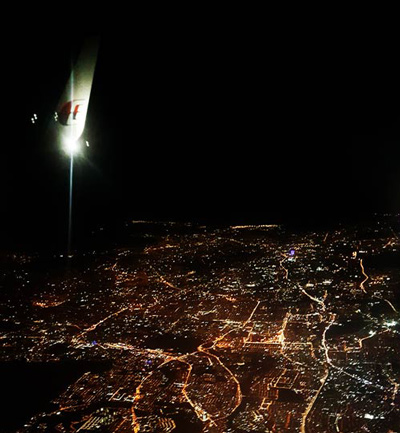 Should you have any enquiries do contact us please...