A Safe And Fun Weekend Getaway In The City
Sunway Velocity Hotel Kuala Lumpur
Spending time with family is very important. Spending time with family at home is a norm and sometimes it is good to mix things up a bit. During a recent long weekend holiday (Hari Raya Haji) I decided to do some mixing. I secretly planned a birthday surprise getaway for my daughter. She loves staying at resorts and hotels but with the COVID-19 pandemic looming above our heads, her trips away from home came to a halt.
Where does one go to for such a getaway since hotels and resorts are places frequently visited by lots of people and we do not know how safe they are? We, recently interviewed (and featured) some hotels and resorts on how they are standing up to the pandemic. We (and our readers) wanted to know how hotels and resorts are making it safe staying with them. There is no doubt that this virus forced significant changes in the lives of many people, and industries; including the hospitality industry.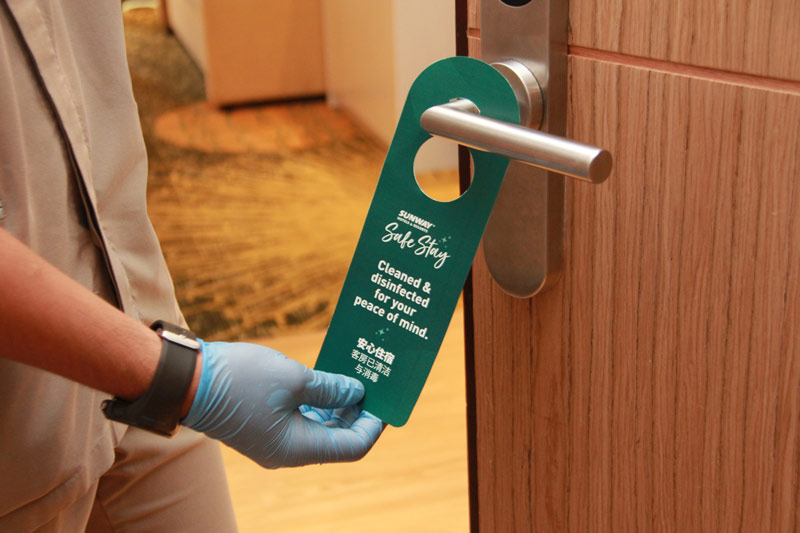 One of the reasons we agreed on Sunway Velocity Hotel Kuala Lumpur is because of the safety measures that they have put in place.
One of the hotels interviewed is the Sunway Velocity Hotel in Kuala Lumpur. A plan was hatched and rooms were booked for a two days, one night stay. If you're wondering why we decided to stay in Kuala Lumpur city; well, it was a long weekend. Most city folks return to their hometowns during these little breaks to spend time with family. These leaves the roads in Kuala Lumpur city jam free.
Affordable Packages
The Sunway Velocity Hotel offers two packages currently. They are the Stay and Shop with two days, one night room packages starting at RM168.00 nett for two persons, and the Stay, Screen, and Shop packages that start at RM338.00 nett for two (two days, one night). The Stay and Shop packages include dining and shopping vouchers worth a minimum RM50.00 to be used at the Sunway Velocity Mall. The Stay, Screen, and Shop includes a minimum RM50.00 dining and shopping vouchers, plus a General Basic Health Screening at the Sunway Medical Centre Velocity for one person.
With the holiday being a surprise birthday gift, we opted for the Stay and Shop package. After all, I personally do not want to know what my health reading is right when I am enjoying cakes, colas, chocolates, and all the sinful foods that makes a birthday proper. Who would? Maybe some, but not me.
When the day arrived, we made our way to the Sunway Velocity Hotel on jam free roads. It took us 20 minutes of smooth sailing traffic at an easy pace. We entered the building via parking entrance A (entrance to the parking area most convenient to those staying at the hotel). All these while my daughter thought that we had decided to go do some shopping at the mall. She didn't even had to pack her bags. My wife and I did. The reason (or excuse rather); we had to pass some things over to my friend who lives near the Sunway Velocity Mall. The plan went brilliantly well.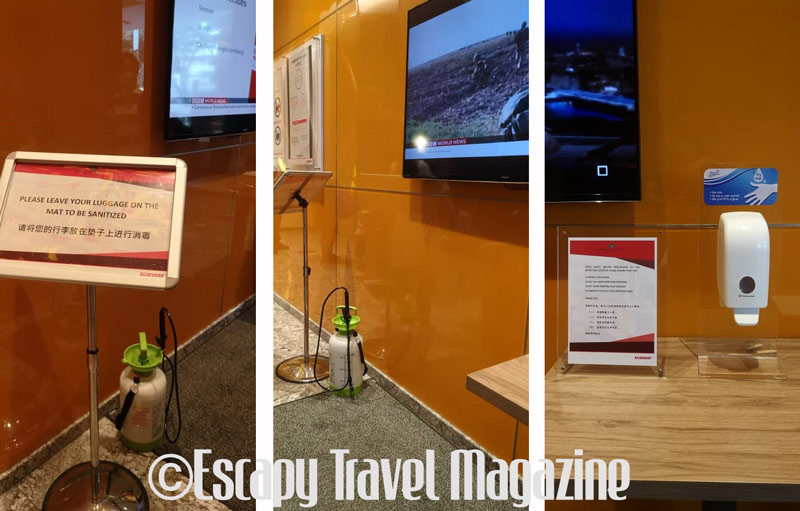 Left: All luggage and bag must be sanitized before entry is allowed. Centre: The sanitizing station. Right: Hand sanitizer for all to use.
Safety First
We took the elevator at the parking area to the lobby. One thing I instantly noticed is a note that states that the elevators are sanitized often for the safety of guests. There are also stickers on the floor of the elevator telling us where to stand. When the elevator doors open we were met by a security guard who pointed out to us that our bags will have to be sanitized before being allowed into the lobby.
To sanitized our bags, we had to put them on a pad that is located by the security guard's station. He then sprayed the bags with what I believe is a sanitizing liquid spray. We had our temperatures taken and registered ourselves, following the SOPs (Standard Operating Procedures) put in place by the Ministry Of Health. Only then were we allowed to the lobby and reception. Our earlier interview is unfolding before my very eyes.
As we walked towards the lobby, my daughter went "wait a minute. The mall is that way," pointing to a sign on the wall. Then her face changed. A smile started taking shape. It finally hit her.
We checked in and collected our room key-cards and vouchers. We booked the awesome Superior Premier King Room for my wife and me, and a delightful Superior Twin Room for my daughter. I have seen these rooms at the hotel's website, but when I actually walked into the room, I was wowed.
Let's go back a wee bit. Another thing I remembered from the interview is that the rooms are sanitized and sealed until the guest(s) arrives. I noticed a sign on the door handles as we approached our rooms. It was green in colour and it reads "Sunway Hotels & Resorts Safe Stay. Cleaned & disinfected for your peace of mind." Yes, the rooms are clean and safe for us to stay.
Comfortable king size bed to rest on.
Back to me getting wowed… The Superior Premium King Room was bigger than expected. It comes with a king size bed (as per name category), a single sofa with pull out bed, a designer chair, a round coffee table, plenty of wardrobe space, television, and other usual hotel room "thingies." The walk-in bathroom and toilets are separated, and comes with two sinks, plus a vanity area. Nicely done.
The Superior Twin Room that my daughter (who has been keeping her screams of happiness from the lobby until she closed her room door) got to enjoy comes with two beds, TV, plenty of wardrobe space, and etc. The icing on the cake for her is the birthday card and a voucher for a free scoop of Gelato (by Gelato Fruity at the Sunway Velocity Mall), that was waiting for her on her bed being guarded by towel folded elephants. Yes, we heard her scream with joy. 
Suprise birthday card placed on the bed, protected by a towel folded elephant.
Checking Out The Place
The Sunway Velocity Hotel has a swimming pool and a gym on the 16th floor. The pool is open from 7am to 9m daily but only eight guests are allowed at one time for a 45 minutes session due the need of social distancing. To use the pool guests will have to book a session. This can be done from the room by contacting the hotel staffs via the guestroom telephone (press 0).
As for the gym, only two users are allowed at any one time for 45 minutes. This too can be done by calling the hotel staffs via the guestroom telephone (press 0). Both pool and gym will be closed after the 45 minutes usage and disinfected before the next guests comes and uses them. This is awesome. It may be a bit of an inconvenience but safety is paramount, and I am happy to see that the hotel is adopting such measures.
Infinity swimming pool with a view.
Birthday Treats
The Sunway Velocity Hotel shares a building with the Sunway Velocity Mall. This means that hotel guests can enjoy shopping and eating without having to drive away from the hotel, or to take the train (super convenient should one decides to). There are plenty of food outlets to choose from.
My daughter's birthday treats did not start with the Gelato. She decided to keeping that for dessert. Her birthday treat started with deliciously cheesy sausages at MyungRang. I have seen MyungRang at a few places but have never had the desire to try them out. My daughter on  the other hand has been coaxing me to buy these sausages. So finally, I gave in and I am glad I did. I love cheese and I do like sausages. You know what, MyungRang deserves an article on its own. I'll share more there.
MyungRang Korean Street Snack drawing a crowd.
We took our cheesy snacks and headed to the Food Street area to look for a place to enjoy our cheesy sausage snacks and to get ourselves something to drink. Walking about the area I saw Teochew Chendul. I decided that we should go there. I ordered a bowl of cendol and other drinks. We enjoyed our MyungRang snacks here. We had three delicious sticks of cheesy sausages. We had the Super Cheese, the Mozzarella + Sausage, and the MyungRang Monster. More about them in the MyungRang Korean Street Snack article.
After filling our tummies (the MyungRang snacks are filling) we walked about in search of Sports Direct. We received a RM50.00 voucher from the Sunway Velocity Hotel to be used at a few sporting goods outlets. We decided on Sports Direct. We spent about an hour there looking at shoes, people trying one shoes, sportswear, sporting equipment, etc. I finally decided to put an end to browsing by buying a pair of Skechers sneakers putting the RM50.00 voucher to good use. Superb deal indeed.
We walked some more and then came dinner time. Another time for a sinful birthday treat. This time we decided to dine at Pao Xiang Bah Kut Teh (non-halal). To me, Pao Xiang Bah Kut Teh is amongst the best bak kut teh places to enjoy this herby delicious meaty treats at. My normal go to dishes are the pork meat with soft bones, pork belly, and pork bone with fat.
Delicious porky delight at Pao Xiang Bah Kut Teh. This is the soft bone and meat in bak kut teh soup.
I ordered my usual favourites but this time added something that I have never tried before in any bak kut teh place. I was recommended a sea cucumber dish by the outlet manager. I decided to give it a try. That dish exploded in my mouth. It tasted so good. The natural sweetness of the sea cucumber mixed with the bak kut teh herbal soup made it an awesome dish. My new go to dish from now on when dining at Pao Xiang Bah Kut Teh will be this sea cucumber dish.
According to the manager, the sea cucumber used at Pao Xiang Bah Kut Teh restaurants are fresh and not those that have been dried (commonly used at most seafood restaurants). This is why the sea cucumber is sweet and has a soft crunchy texture when bitten into. Who would have thought that a sea cucumber dish would end up being the highlight at a bah kut teh restaurant.
Delicious sea cucumber bak kut teh. Amazing dish.
We had a feast at Pao Xiang Bah Kut Teh. My wife and I were way too full and needed a walk to burn off the food (or at least some of them). Being in a mall, that came easy. My daughter on the other hand kept some space for her gelato. We made our way to the ground floor of the mall and got to Gelato Fruity.
Despite my love of gelato, I was too full but the temptation as with most temptations is a force that is hard to defeat. I looked into the glass freezer (no idea what they are called) where the gelatos are placed. There are a good number of flavours to choose from such as Frutta Melon, Baby Blue, Purple Rain, etc. My daughter got her scoop of Gelato and I resisted temptation successfully.
Gelato Fruity, the place that serves delicious gelato.
A Room To Relax At
We returned to our rooms after a good walk and decided to just stay in. After all we want to enjoy our room too. I headed for a relaxing shower with very good water pressure. I meditated there for awhile before putting on a robe and headed for the bed. Ahhhh, a relaxing moment without the "kiddo" around.
The king size bed (mattress) is not too soft. It provided ample support with lots of space. I found the bed to be comfortable and just right. I dozed off a couple of times although I seldom fall asleep at such times (too early for me to sleep). Perhaps it was due to all the walking. Or could it be the bed? Maybe both. I finally gave in and went to sleep earlier than I used too.
Pre-packed breakfast – provided by a third party vendor.
In-Room Breakfast
Due to the pandemic, we decided to have our breakfast sent to our rooms. During the check-in we chose the meals that we wanted for our breakfast. I decided on the Nasi Lemak Ayam Rendang (fragrant rice with rendang chicken) that came with sambal egg. My wife went for the Mini Croissant & Cocktail Sausage that came with scrambled egg, and vegetable stick. My daughter decided to go the Assorted Finger Sandwiches that came with fruits and fresh garden salad.
Our orders came in sealed food boxes with plastic forks and spoons neatly sealed in a plastic bag. While I found the nasi lemak to be nothing out of the ordinary (nothing to shout about), the  assorted Finger Sandwiches that my daughter ordered stood out as the best amongst our breakfast meals.      
After having our breakfast we headed to the Sunway Velocity Mall again. This time we spent some time looking at the arts and crafts section on the fifth floor (nearest to the entrance / exit of the hotel to the mall). There are some pretty awesome art and crafts to be done there. One that caught my eye is the rock painting. Not just any rock painting but Mandala dotting designs. One can also purchase the tools to do Mandala dotting there.
We then returned to our rooms and relaxed there till about 12 noon before heading down to the front desk to check ourselves out. We actually had planned for a late checkout but decided to leave at 12 as I had another trip planned.
All in all, we had a fabulous time holidaying here at the Sunway Velocity Hotel, Kuala Lumpur. During my stay, I paid attention to the operations of the hotel (I am well-verse with hotel operations as I am an ex-hotelier myself) focusing my sights on how well they kept to the SOPs set by the Ministry of Health (Malaysia) as well as the hotel's own safety programme according to our earlier interview. I must say that they did a good job adhering to them.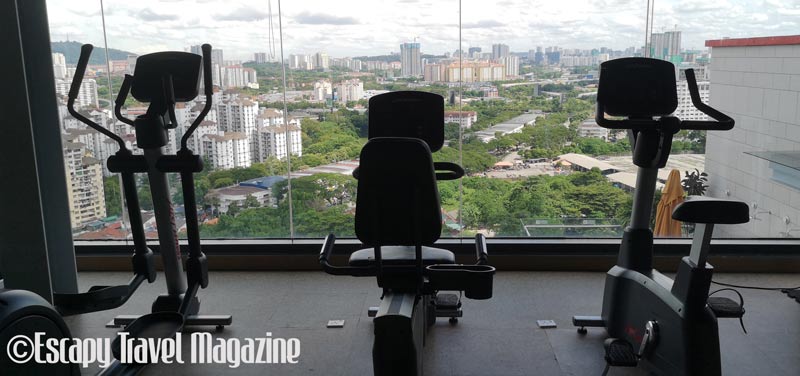 Gymnasium with a view at the Sunway Velocity Hotel Kuala Lumpur.
Getting To The Sunway Velocity Hotel
With many city folks holidaying back at their hometowns, the usually busy roads of Kuala Lumpur was congestion free. We took this opportunity to drive to the hotel hassle free. But should you decide to stay at Sunway Velocity Hotel but not to drive, getting there is super convenient. There is a train (LRT) that stops at MyTown Shopping Centre. From there it is just a short covered walk to the Sunway Velocity Hotel and Mall.
Google Maps to Sunway Velocity Hotel Kuala Lumpur.
Do Not Miss Another Issue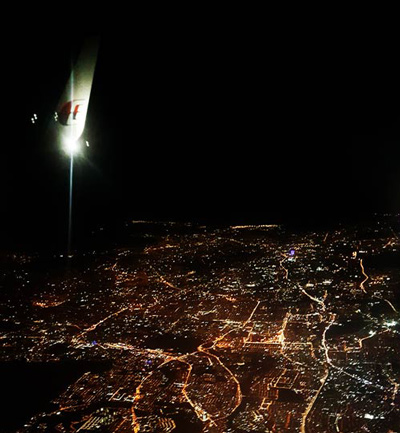 Should you have any enquiries do contact us please...