Shell Out By D'Klang Mix Seafood
The term "shell out" is used for a dining method where food is served on the table (instead of on a plate) and diners dine without the use of plates, bowls, and cutleries. "Shell out" has been around for a couple of years here in Malaysia but it did not become mainstream like other more generic forms of dining such as steamboat, Japanese restaurants with "sushi trains," but nonetheless, "shell out" is a unique dining experience.
Delicious seafood on the table. Baked fish in the foil. 
I have been to a few of them and D'Klang Mix Seafood is one of the better ones within a reasonable price range. Quality of food is decent too. We had fresh prawns, clams, crayfish, mussels (that seemed to have disintegrated somewhat), and squid (calamari) drowned with a tasty chilli gravy cooked with various condiments. Topping these are "pieces" of broccoli and maze (corn on the cob). A dash of lemon juices added more flavour to the dish.
All these delicious food was "plonked" onto a disposal plastic sheet that is wrapped around the surface of the table. On the side we had tasty butter crabs and "ikan bakar" or baked fish that was rather mediocre. First the butter crabs. I liked the creamy, milky, sweet gravy that the butter crabs were cooked in. The gravy is thick and sticky sticking onto the crab like sap on a fruit; yummy.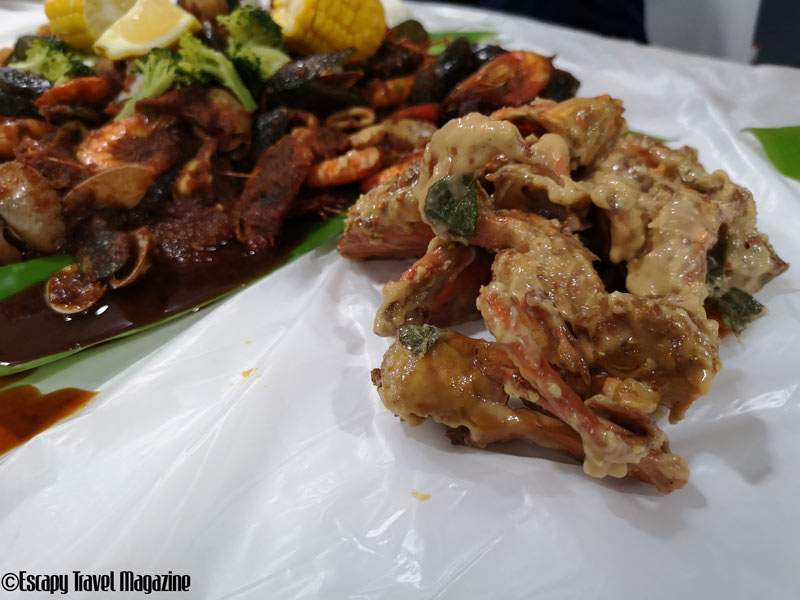 As for the fish; we had baked siakap (barramundi, also called sea bass). Personally I found the fish to be not as fresh as to what I am normally used too (being an angler I normally catch my own fish thus my standards for fish quality is rather high) and somewhat overly cooked. But still it is generally tasty with the gravy.
Very tasty seafood and a unique dining experience.
Overall, I enjoyed the dining experience and amongst the "shell out" places, I find the one served by D'Klang Mix Seafood to be of good value for money. There however is still one issue. They do not have a restaurant of their own and they only do delivery. So if you are interested and would like to try "shell out" by D'Klang Mix Seafood, you will have to give them a call and have them deliver your order to you. If you are staying at a hotel, it may be good to speak to the hotel before placing your order or better still, look for a park that has dining facilities (or rather a place with table and benches where dining can be done) and enjoy your meal there.
Contact Details
Wanie: 018-255 8717
Manja: 018-284 9638
Diba: 016-901 1589
Jijie: 014-718 6230
Badrul: 018-982 0858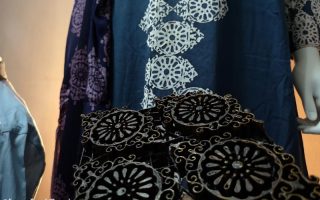 Hafiz Hassan specialises in block batik prints where he uses metal blocks of various designs to create beautiful batik designs for his clothing.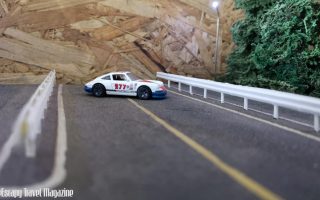 One of the favourites or rather highly demanded dioramas is of the Fujiwara Tofu Shop in the movie, Initial D. The diorama resembles the shop and even includes open and close shutters.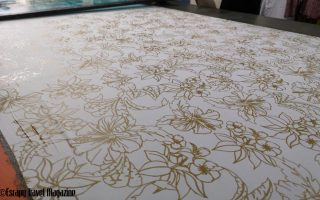 A new method if creating batik is the use of cold wax. This method is much faster removing the need to draw with hot wax or to use metal blocks to create prints on fabric.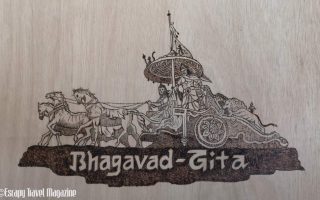 Pyrography is the use of heat to create art by burning wood using controlled heat. Heat and fire may not be what someone will associate with art, but the art created is beautiful.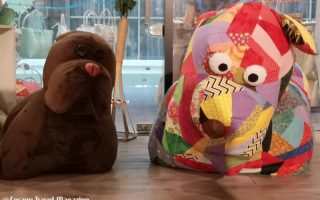 Sewing World Gallery has on display plenty of artwork by various people. These works of art include bags, quilts, furniture cover, stuffed toys, sofa, wall art, clothing, tools of the trade, etc.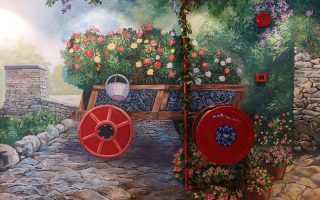 Hotel De Art will certainly appeal to those that love art. Unlike the usual hotels, Hotel De Art explodes with colours, pictures, and creatively designed interiors.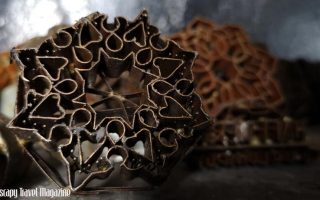 Click here to read more articles in this issue of Escapy Travel Magazine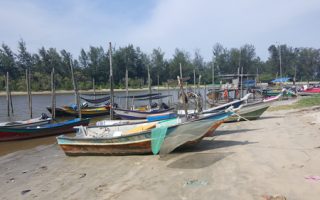 Return to the main page of Escapy Travel Magazine
Do Not Miss Another Issue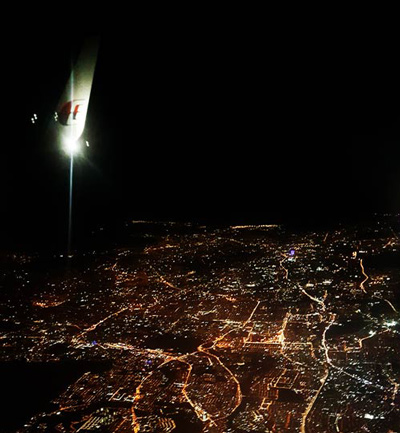 Should you have any enquiries do contact us please...