One artistic design style (cloth and clothing) in Malaysia is batik. There are a number of batik creators in Malaysia and one of them is Cherry Art Design in Rawang, Selangor. Cherry Art Design is founded Hafiz Hassan who studied the art of batik designing for 2 years earning himself a diploma.
A modern batik design drawn by hand.
His batik designs are based on traditional Malay motifs but made modern by adding various artistic elements to them. An example he showed is the use of lines to modernize a flower. Although he does hand drawn batik, Hafiz Hassan specialises in block batik prints where he uses metal blocks of various designs. Wax print from the block is transfered to the cloth before colours are added on by hand. Although this method is faster, it does take a certain amount of skills and understanding of the science behind the art of batik.
Hafiz Hassan showing one of the blocks or stamp used in creating his batik designs.
Each batik cloth can take up to four days to complete. The process takes a lot of time as he (Hafiz Hassan) not only ensures that the design is good but also that the quality of each creation is consistently good. Subtle changes in the environment can change the outcome of his work creating issues such as discoloration for example; to the finish product.
Metal stamps used to lay wax on the cloth before colours are added.
Other than Malaysia, batik creations by Cherry Art Design has acceptance in other countries as well such as in Hong Kong and Australia. According to Hafiz Hassan, Malaysian batik is well accepted in other countries because of the designs. The differences are mainly in colours preferred by those in different countries.
The block or stamps and its design in the background.
Should you be interested in batik, Cherry Art Design batik are available at Qamilla in SACC Mall Shah Alam, Azammoff in Section 7 (Shah Alam), Wan Butik in Terengganu, and Al Humaira Collection in Kelantan.
Batik classes are available at about RM700 per class for 10 pax plus materials for a day.
Contact Person: Hafiz Hassan
Contact: +6017 388 2704
Some of the clothes designed by Cherry Art Design.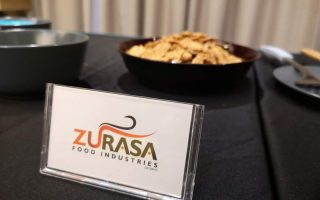 Snacks are something some folks cannot do without. Zurasa has some delicious snacks that will satisfy the snack binging traveler wherever he or she goes.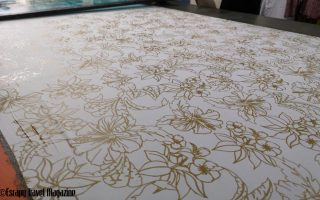 A new method if creating batik is the use of cold wax. This method is much faster removing the need to draw with hot wax or to use metal blocks to create prints on fabric.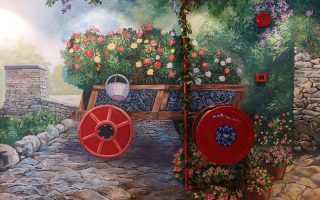 Hotel De Art will certainly appeal to those that love art. Unlike the usual hotels, Hotel De Art explodes with colours, pictures, and creatively designed interiors.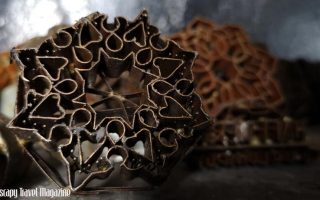 Click here to read more articles in this issue of Escapy Travel Magazine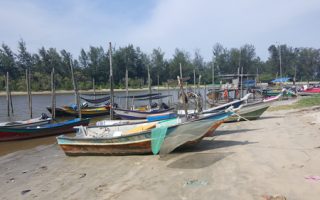 Return to the main page of Escapy Travel Magazine
Do Not Miss Another Issue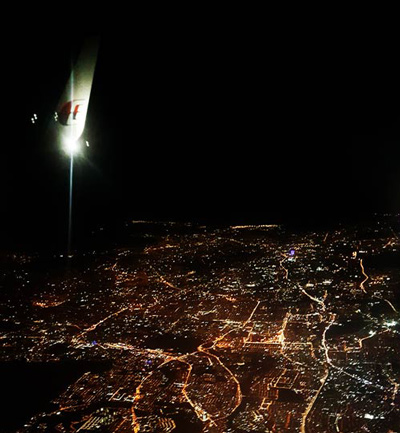 Should you have any enquiries do contact us please...