Subang Jaya in Selangor has some hidden gems as far as food is concerned. There is the famous nasi lemak Subang Jaya (plenty of good ones), famous pasembur (mamak rojak), famous cendol, etc. Nur Anggerik is one of these hidden gems. They serve local food as well as localized food such as burgers, tandoori chicken and naan, etc.
My Favourites
When it comes to satay, a restaurant that comes first to most minds (folks in Selangor) will probably be Satay Haji Samuri or Satay Kajang. They are a huge satay chain with plenty of outlets. Not for me though. My favourite satay haunt is actually here at Nur Anggerik Restaurant in USJ 2, Subang Jaya, Selangor.
The satay stall at Nur Anggerik where the best satay comes from.
Tasty Meat On Sticks
While Satay Haji Samuri serves up satay that is bigger in size and has more varieties of meats; the satay served at Nur Anggerik Restaurant (to me personally) is a lot more tastier, juicier, and tender. Although the size of the satay here may be a little smaller when compared to the ones served by Haj Samuri, they are by no means small.  The size of the meat is decent. They are also cheaper in price.
What I like about the satay here is that it is very well marinated and is fragrant. It also have sticky bits of fat that is a little sticky. The peanut gravy dip is also delicious; not as good as the one's in Haji Samuri but not far off. Anyway, I am one who prefers satay on its own (without the sauce) and these one's here certainly takes the trophy.
Delicious chicken satay. They do have beef satay too.
While the satay may be the highlight here (again to me personally), Nur Anggerik has another gem; a cheesy naan at one of the stalls there called Cheesy Hut. The naan at Cheesy Hut is fluffy and filled with cheese. The naan comes hot and the owner recommends pulling them apart to see the strings of cheese that stretches from one part to the other. The cheese naan is soft, cheesy, and fluffy; a delight to cheese and naan lovers.
Cheese naan with strings of cheese as we tear them apart.
Other then the delightful cheese naan, Cheesy Hut also has tandoori chicken. I have yet to taste the tandoori chicken but it certainly is on my food "hit list."
Tandoori chicken on skewers waiting to be cooked.
Nur Anggerik Restaurant has another local delight; nasi lemak (fragrant rice with chilli, nuts, egg, and anchovies) with a variety of dishes to choose from. The nasi lemak here is not bad but to make it good and satisfying I add local side dishes to it. Amongst my favourite add-ons are sambal cockles, beef lungs, and fried chicken. Variety of dishes may not be a strong point here at Nur Anggerik but they certainly are tasty.
Local dishes to choose from.
Other local dishes available here are noodles, friend rice, freshly cooked local dishes, etc. As far as burgers go I prefer the burgers here over the ones served at Mc Donalds burgers. These here are tastier, comes with more ingredients, and at a lower price point.
Tasty burgers are available here.
As night falls, Nur Anggerik Restaurant gets busier as the neighbourhood folks gather to chat over tea and a meal; perhaps supper. Every now and then a live band (buskers) performs here for tips. This makes Nur Anggerik a good place to chill and hangout with friends.
Other Information
Address: 15, Jalan USJ 2/2c, Usj 2, 47600 Subang Jaya, Selangor
Opens Daily: 5pm to 3am
Note: food offerings do change over time.
Google Maps to Nur Anggerik Restaurant, USJ 2, Subang Jaya.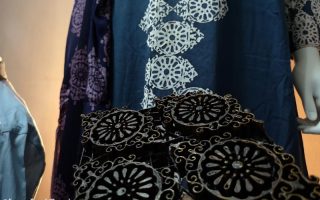 Hafiz Hassan specialises in block batik prints where he uses metal blocks of various designs to create beautiful batik designs for his clothing.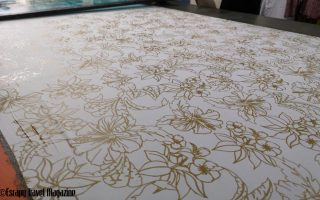 A new method if creating batik is the use of cold wax. This method is much faster removing the need to draw with hot wax or to use metal blocks to create prints on fabric.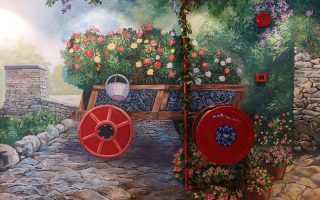 Hotel De Art will certainly appeal to those that love art. Unlike the usual hotels, Hotel De Art explodes with colours, pictures, and creatively designed interiors.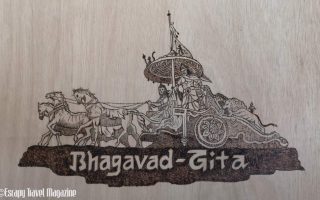 Pyrography is the use of heat to create art by burning wood using controlled heat. Heat and fire may not be what someone will associate with art, but the art created is beautiful.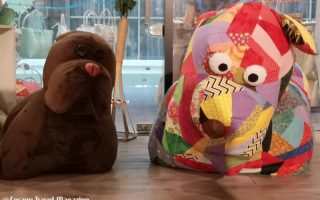 Sewing World Gallery has on display plenty of artwork by various people. These works of art include bags, quilts, furniture cover, stuffed toys, sofa, wall art, clothing, tools of the trade, etc.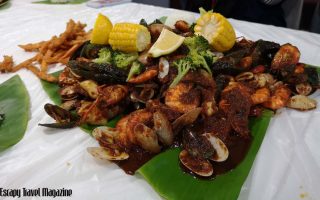 "Shell out" has been around for a couple of years here in Malaysia but it did not become mainstream like other more generic forms. Anyhow, shell Out By D'Klang Mix Seafood is pretty good.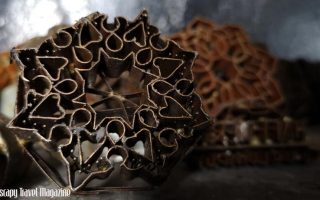 Click here to read more articles in this issue of Escapy Travel Magazine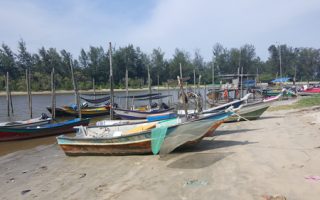 Return to the main page of Escapy Travel Magazine
Do Not Miss Another Issue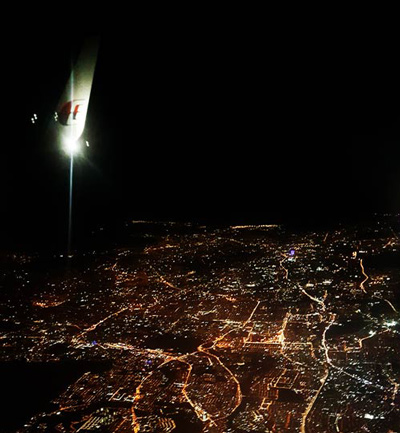 Should you have any enquiries do contact us please...