Melawati Hill (Bukit Melawati) was once a fort during the reign of Sultan Ibrahim. Being up on a hill looking out to sea, approaching enemies can be seen before they arrive allowing warriors to prepare for battle. This fort provided a good vantage point to Sultan Ibrahim and his men
Unfortunately, it was taken by the Dutch in 1784 under the command of Dutch Admiral Jacob Pieter van Braamand with a fleet of navy ships. The fort was then renamed "Altingsburd Fort" after the then Dutch governor-general. Sultan Ibrahim together with Bugis warriors later took back the fort from the Dutch after a very short battle (circa 1785) and the Selangor government was formed thereafter.
The clock tower at the base of  Melawati Hill.
These days Melawati HIll is a peaceful place with beautiful views of its surrounding areas. Although battles are no longer fought here, canons still point out towards the coast as if ready to take on attackers like in days of old.
A cannon pointing out to the coast of Selangor.
Instead of warriors or soldiers, the main residence of this hill now are the mischievous macaques and silver leaf monkeys. Families of them live here. It has been said that they travel up and down the hill in search of food. During the weekdays when visitors are few, these monkeys make their way down the hill in search of food. During the weekends when visitors are a plenty, they remain at the top.
A silver leaf monkey and her child.
Visitors can go up the hill either by train or tram (that looks like a train) for a small fee, walk up the hill, or drive (cars are not allowed from 8am to 7pm on weekends and public holidays).
Train or tram that takes visitors up the hill and down again.
There are a few historical sites that visitors to Melawati Hill can visit such as the Althingsburd-Lighthouse, Poison Well, etc. There is also a museum there called the Kuala Selangor District Historical Museum that one can visit.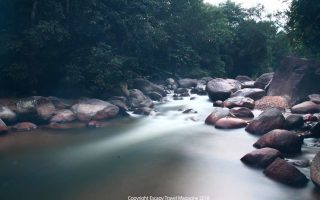 Staying with nature is fun and educational. Eco Murai Rimba is a nature "resort" that is right next to a cool river. Anglers take note.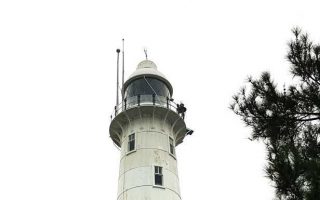 An old lighthouse stands on top of the summit of Melawati Hill guiding ships that sail this section of the Straits of Malacca.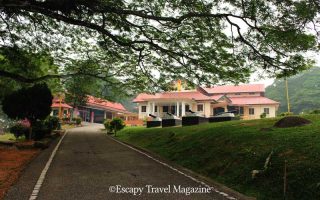 A visit to the Kuala Selangor District Historical Museum is a must when one visits Melawati Hill. This is where the history of the place is showcased for all to see.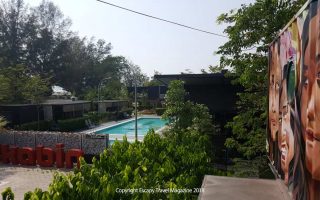 Old discarded shipping containers never looked better. The Kabin is a resort made of shipping containers and they look really good. Click to learn more.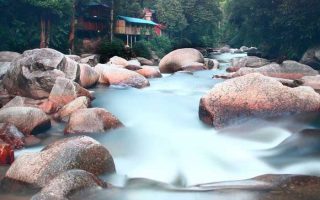 Click here to read more articles in this issue of Escapy Travel Magazine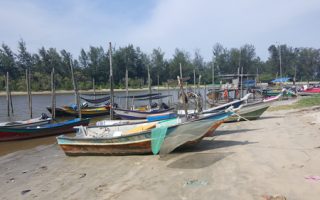 Return to the main page of Escapy Travel Magazine
Do Not Miss Another Issue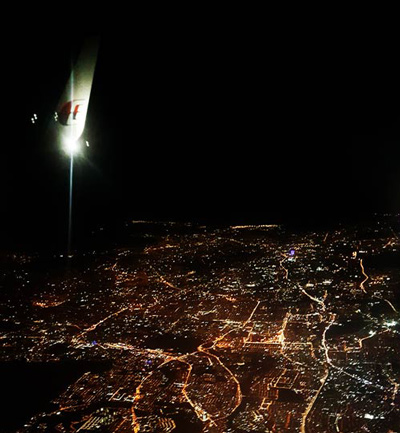 Should you have any enquiries do contact us please...