LEGOLAND® Malaysia Resort Launches New Experience With LEGO® City 4D Movie Officer in Pursuit!
The theme park also announced new activities in 2019 including LEGO® Movie Event Days and Lunar New Year
ISKANDAR PUTERI, 24 January 2019 – LEGOLAND® Malaysia Resort announced an exciting brand-new addition to LEGO® 4D Movie experience, with the launch of LEGO® City 4D Movie Officer in Pursuit! that will have the whole family engaged and fully immersed in the 4D experience starting from 24 January 2019.
Fans will be able to watch LEGO® City Policeman chasing down mischievous crooks through the streets and skyscrapers of the metropolis. Packed with 4D effects such as bursts of bubbles. strong winds, and sprays of water. this attraction will provide a truly immersing experience of the LEGO® universe.
LEGO® City 4D Movie Officer in Pursuit!
Adding on to the excitement from LEGO® City 4D Movie. LEGOLAND® is hosting the LEGO® Movie Event Days in conjunction with the upcoming launch of the LEGO® Movie 2: The Second Part. Visitors could relive moments from their favourite LEGO® Movie™ franchise.
In conjunction with LEGO® Movie Event Days, the park will be filled with fun-filled activities where visitors can truly connect with their favourite characters from the movie. including:
"The LEGO Movie" Scavenger Hunt
Wyldstyle, MetalBeard, Unikitty and Benny have lost their way and Emmet needs help to find his friends in the Miniland.
"The LEGO Movie" Mystery Mosaic
Guests work together to help build a mystery LEGO mosaic throughout the weekend.
Character Meet and Greet Session
Meet Emmet, Wyldstyle and a new character to be discovered from the film during character meet and greet sessions.
LEGO® Movie Building Activity
Create spaceships and escape from the Alien Invaders that are attacking Bricksburg. The master builder will win exclusive collectables from the movie.
"The launch of LEGO® City 4D Movie Officer in Pursuit! and LEGO® Movie Event Days are created for families to fully immerse themselves in the world of LEGO®, a truly unique experience that is only available at LEGOLAND®. In 2019, we are committed to introducing new attractions to keep the park fresh and exciting for everyone. Our guests can look forward to fun-filled activities and experiences that allow children to learn while having fun at the same time," said Kurt Stocks. General Manager at LEGOLAND® Malaysia Resort.
"We've recently announced new annual pass packages for MyKad holders where Malaysians can enjoy unlimited access to LEGOLAND®'s Theme Park and Water Park, as well as free access to SEA LIFE Malaysia. With these valuable offers, LEGOLAND® is a great place for families to spend their weekend and school holidays", Kurt added.
As the Lunar New Year is just right around the corner. visitors can look forward to the beautiful Garden of Prosperity decorations in the park. enjoy unique activities such as the Festive Building Activity where visitors can build their own Panda and Mandarin oranges out of LEGO® Bricks. There will also be exciting shows such as Lion and Dragon Dance session to ring in the New Year.
LEGO® Movie Event Days is happening from 24 January – 31 March 2019, everyday from Monday to Sunday from 10:00 am to 6:00 pm. Enjoy early bird promotions with the new annual pass at RM239 for adults and RM190 for kids aged between 3 – 11 years old. With the new annual pass, pass holders will have unlimited access all year-round to LEGOLAND® Theme Park and Water Park, including free access to SEA LIFE Malaysia which is scheduled to open by the first-half of 2019. The all-new annual pass is available for purchase at LEGOLAND®'s official website (https://wwwlegoland.com.my/) for a limited time only.
For the latest update on promotions and activities, stay connected with us via Facebook and Instagram.
–END–
Do Not Miss Another Issue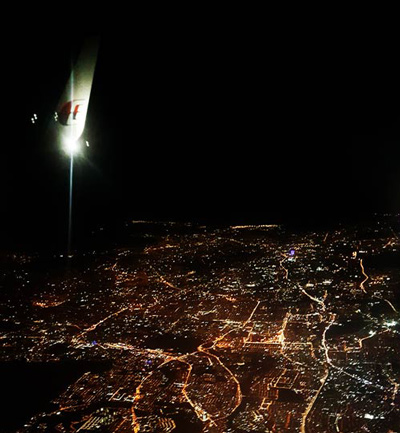 Should you have any enquiries do contact us please...