Kuala Selangor District Historical Museum
A visit to the Kuala Selangor District Historical Museum is a must when one visits Melawati Hill. This is where the history of the place is showcased for all to see. The museum is located right beside the Altingsburd Lighthouse within a gated compound. Entrance is free as at time of writing thus why this place must not be missed.
A tombstone at the museum.
The Kuala Selangor District Historical Museum houses some relics from the past such as tombstones, guns, cannon balls, daggers, spears, tools, etc. used back in the day during warfare and times of peace, from the beginning of Selangor Sultanate by Sultan Salehuddin (Raja Lumu) back in 1766. Seven sections showcases the history of how Kuala Selangor came to be.
It tells a story of Selangor beginning with how Selangor got its name, the battles that it had seen, and how it grew until what it is today.
An old spear head on display at the museum.
What's In A Name
So how did Selangor get its name? So far there are three theories;
A bluebottle fly (langau in the Malay language) that landed on a warriors nose while he was resting. He hit his nose hard with hopes of killing the fly but instead hurt his nose. He then called the place Se langau. "Se" is one in Malay and langau is the bluebottle fly. Putting them together makes the word Selangau (one bluebottle fly). Selangau later became Selangor.
A tree called the Mentagau Tree. Another theory is that Mentagau trees used to be in abundance here. It was then usual for traders to say that they will be stopping at Kuala Sungai Mentagau. Overtime this changed to Kuala Selangor. And Selangor came from Kuala Selangor. Kuala is Confluence in the local Malay language.
A third theory is that the area used to be where criminals and traitors were sent to when caught. Two common methods of torture to death then are 'salang' where a dagger is pierced into the left shoulder all the way to the heart. The other is called 'jemur' where the criminals are left under the sun until they die. The place was then called 'salangjemur' of which overtime became known as Selangor.
No one knows for sure how the name Selangor came to be  but what is sure is that Selangor has been around for a very long time.
A flintlock pistol on display at the museum. 
Battles
Selangor has seen its fair share of battles. There are local battles fought (civil war) between the local rulers of the time and there were battles fought with the British, and the Dutch. The civil war involved Sultan Abdul Samad, Raja Mahmud, Raja Abdullah of Kuala Lumpur, Raja Sulaiman (ruler of Klang), Tengku Kudin, and Raja Mahadi. It was then a battle for power and a game of politics amongst those in power.
The British attacked Kuala Selangor because of protection given to a Chinese junk from Perak that was accused of piracy by the British and was being hunted. During the bombardment, the then ruler of Kuala Selangor escaped to Johor. Tengku Kudin who was then  left with not much power took the opportunity and captured Kuala Selangor and it came under his authority.
A diorama depicting a battle scene. In this scene the enemy is killed with a spear or arrow through the heart.
Because of these battles various weapons, types of armour, shields, uniforms, etc. were found and are on display here at the Kuala Selangor District Historical Museum. Other exhibits include some of the items from the Selangor royal family, tools used back in the early days, early currency, etc.
The Kuala Selangor District Historical Museum used to be the Official Residence of the Kuala Selangor District Officer. Now, it is open to everyone interested in learning about the history of Kuala Selangor as well as a part of Selangor.
Additional Information
Address: Kuala Selangor District Historical Museum
No 1, Puncak Bukit Malawati,
45000 Kuala Selangor.
SELANGOR DARUL EHSAN.
Click here for google maps to the Kuala Selangor District Historical Museum.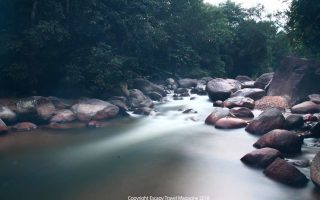 Staying with nature is fun and educational. Eco Murai Rimba is a nature "resort" that is right next to a cool river. Anglers take note.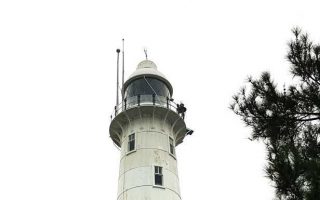 An old lighthouse stands on top of the summit of Melawati Hill guiding ships that sail this section of the Straits of Malacca.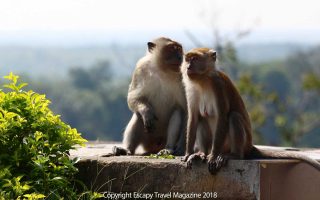 Melawati Hill in Kuala Selangor is a historical place to add to one's places to visit list. It used to be a fortress that has seen battles, and was ruled by various rulers. Today it is a peaceful place wanting to tell its story.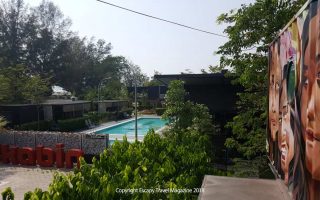 Old discarded shipping containers never looked better. The Kabin is a resort made of shipping containers and they look really good. Click to learn more.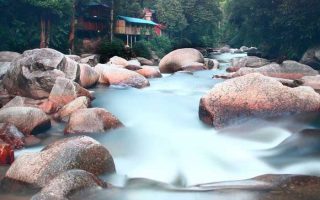 Click here to read more articles in this issue of Escapy Travel Magazine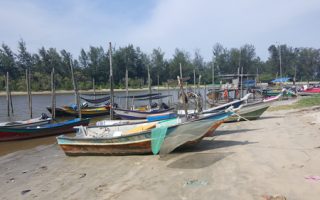 Return to the main page of Escapy Travel Magazine
Do Not Miss Another Issue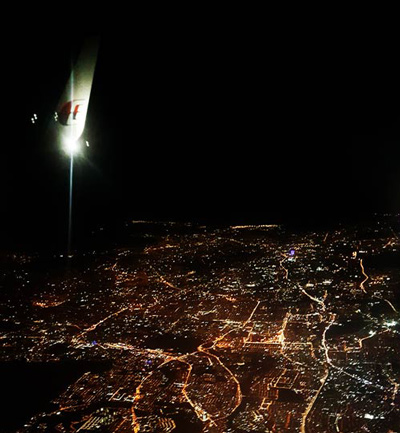 Should you have any enquiries do contact us please...