What Hotels Are Doing to Ensure Guests Of A Safe And Enjoyable  Stay
Tasik Villa International Resort Port Dickson, Negeri Sembilan, Malaysia.
A Little Information On Tasik Villa International Resort Port Dickson
Escape the hustle and bustle at Tasik Villa International Resort, where a serene lakeside living environment awaits you. Find yourselves a home away from home at one of our many private water chalets, villas, and clubhouse rooms!
66 water chalets with a lakeside view, 78 villas with their own private swimming pools (16 semi-detached ones), and 48 personal Jacuzzis out of 58 clubhouses are just one of the many incredible things here. With full-fledged amenities such as restaurants, gym and spa facilities, ballroom and event halls, and motorized buggies to chauffeur you to and fro, the place where you can get the ultimate VIP experience.
At night, witness the beautiful splendour of our musical light fountain and volcano while the stars dance above you and peace finds you. Come experience the night with our amicable hospitality and 5-star service.
Interview Between Escapy Travel Magazine (ETM) & Jofhua Yeong, General Manager of Tasik Villa International Resort Port Dickson
Date (or target date) hotel or resort restarts operations: 2nd May 2020
ETM: What safety measures have been put in place to ensure staffs (team members), third party suppliers, etc. are healthy or virus free (since members of staffs as well as suppliers will inevitably meet at one point in time or another and could spread the virus)?
Jofhua Yeong: Temperature checks and sanitizing (hands) are carried out at the entrances for every staff and goods suppliers, before and after entering our resort. All individuals entering must be equip with face mask. Written policies can be seen in every department and social safety distance minimum 1 meter to be followed at all time during work. Health declaration form to be fill up by staffs and if any individual not feeling well will be not allowed to enter.
ETM: What safety measures have been put in place for guests to ensure their safety in areas where there usually are crowds such as the lobby, F&B outlets, entertainment areas, activity areas (gym, sauna, pool, games room, etc.), etc?
Jofhua Yeong: We set an ad hoc counter at the lobby to screen our guests before proceeding to check-in. Temperature testing and health declaration forms are compulsory for every guest to fill up. Marked lines on the floor for social safety distancing with 2 meters gap in between the front of every payment counter. Entertainment areas and public facilities are temporary closed as of the government requirements (will be reopened when procedures by the Ministry Of Health allows for).
ETM: What safety measures have been put in place for guests to ensure their safety in confined small spaces such as lifts for example; since guests (as well as staffs) use them all the time?
Jofhua Yeong: Social safety distance separation lines are marked on the floor in front and inside our lifts. Maximum number allowed in lifts are written before entering based on the size of the lift.
ETM: What safety measures have been put in place for guests to ensure their safety in rooms? Rooms are constantly used by different people (guests) and we do not know if one of them is carrier of the virus.
Jofhua Yeong: Other than strict cleaning measures, Government certified disinfection sprays are being use to clean the rooms after guests have checked out; especially hard surfaces such as metal door knobs, table tops, etc. After cleaning, rooms will be closed for at least 48 hours before we being assign to another guest(s).
Private pools at our villas.
ETM: What has your team prepared (resort) or done to ensure the safety of your guests in general?
Jofhua Yeong: Before and after staffs enter the resort; health declaration forms have to be filled, temperature screening will be done, and face mask must be worn. A safety distance of at least 1 meter must be adhered to while serving guests.
ETM: Are there any new SOPs (Standard Operating Procedures) that has been or that will be applied for the current situation as well as going forward? 
Jofhua Yeong: Resort's operational SOP (Standard Operation Procedures) have been amended to cope with the new norm in accordance to the social distancing rule, and requirements of the Ministry of Health Malaysia.
ETM: Are there any new policies in place with the Corona Virus pandemic around? For example cancelation policies, booking policies, etc. 
Scenario 1: If one person in the family is unhealthy (may or may not be due to the virus), will the whole group be turned away? 
Scenario 2: What if guests of the hotel brings guests who are not registered into the hotel?
Jofhua Yeong: With regards to the COVID-19 period, We have relaxed our cancellation policies and have made stricter the booking policies. Only direct family members from the same household (staying in the same address) are allowed to stay in the same unit. All guests staying in the hotel/resort must have their information recorded as per the requirement of the Ministry of Health.
ETM: What current measures are in place once a positive case is detected and confirmed?
Jofhua Yeong: Should there be a positive case, the guest will be referred to and will be handle by the Ministry of Health (MOH). The Room will be blocked and removed from our system (inventory) for thorough cleaning and disinfection process by a MOH certified cleaning and disinfection company.
ETM: Who checks and verifies that the resort has been regularly sanitized? Any authorities to monitor and what are the procedures?
Jofhua Yeong: All departmental heads are responsible to check and comply with the operational SOPs. Other than that, we have appointed a Safety Officer to monitor the procedures with detailed check list in place, daily.
ETM: What can guests look forward to when staying at your hotel or resort in times like this?
Jofhua Yeong: Only registered guests are allowed to enter and use the facilities in the resort. Strict operation SOPs will be adhered to, to ensure Tasik Villa guests and staffs are safe and protected.
-End-
Google Maps to Tasik Villa International Resort Port Dickson.
Do Not Miss Another Issue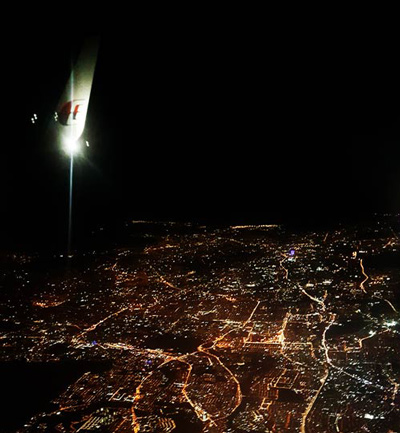 Should you have any enquiries do contact us please...