What Hotels Are Doing to Ensure Guests Of A Safe And Enjoyable  Stay
Mutiara Taman Negara
A Little Information On Mutiara Taman Negara
By nature of our resort and destination, social distancing is easily practised. Mutiara Taman Negara with 87 chalets spread-out over 15 acres. Taman Negara is also the largest National Park in Asia at 4343 square kilometres. We assure NO compromise of inadequacies or deficiencies of hygiene and safety matters. We will put the health and safety first for all our employees and all our guests in whatever we do.
Interview Between Escapy Travel Magazine (ETM) & Satiyasilan Maniam, Resident Manager of Mutiara Taman Negara
Target Date resort restarts operations: After CMCO 10th June 2020
ETM: What safety measures have been put in place to ensure staffs (team members), third party suppliers, etc. are healthy or virus free (since members of staffs as well as suppliers will inevitably meet at one point in time or another and could spread the virus)?
Satiyasilan Maniam: New norm SOPs on Safety, Security and Hygiene are in place according to Malaysian Association of Hotels (MAH), Kementerian Kesihatan Malaysia (KKM) and our Resort operational new processes.
All staff/suppliers will be checked with temperature reading, and have his or her details recorded. Hands will be cleaned with sanitizers before entering the resort. It is a must for all staffs and or suppliers to wear mask upon entering the resort, and when at public areas. Ensure all Suppliers are obeying and practicing the required hygiene measures.
ETM: What safety measures have been put in place for guests to ensure their safety in areas where there usually are crowds such as the lobby, F&B outlets, entertainment areas, activity areas (gym, sauna, pool, games room, etc.), etc?
Satiyasilan Maniam: Furniture are set up at the distance of 1.5 meters apart in accordance to social distancing recommendations. Sanitizers are available at visible areas.
An area ambassador is stationed at stipulated places to guide and remind guest on social distancing practices.
ETM: What safety measures have been put in place for guests to ensure their safety in confined small spaces such as lifts for example; since guests (as well as staffs) use them all the time?
Satiyasilan Maniam: Floor markings at the distance of 1.5 meters in every small area.
The canopy walk at Taman Negara.
ETM: What safety measures have been put in place for guests to ensure their safety in rooms? Rooms are constantly used by different people (guests) and we do not know if one of them is carrier of the virus.
Satiyasilan Maniam: All housekeeping staffs are trained to ensure they understand the new norm.
All disinfecting procedures will take place for all touchable areas and all furniture's in the room before and after every guest check in/out. All checkout rooms will be kept vacant for 48 hours before the next guests checks in to the same room.
A note of alertness with do's and don'ts for guests' awareness will be in placed in all the rooms.
ETM: What has your team prepared (resort) or done to ensure the safety of your guests in general?
Satiyasilan Maniam: All the required paraphernalia have been purchased, and are available for the opening of the resort.
Awareness of New norm practices are constantly briefed to all employees to ensure that they understand and remember the importance of these practices.
The Heads in charge of every department are to report and highlight the practices on daily basis to ensure the new norm are trained amongst all staffs.  
ETM: Are there any new SOPs (Standard Operating Procedures) that has been or that will be applied for the current situation as well as going forward?
Satiyasilan Maniam: Yes, the new norm SOP's are in place and we will continuously update all required new processes. This will be our new norm SOP practices.
ETM: Are there any new policies in place with the Corona Virus pandemic around? For example, cancelation policies, booking policies, etc.
Satiyasilan Maniam: Yes, for cancellations; any bookings with the pandemic as a reason will be cancelled without any cancellation charges and be refunded to those who have made payment. 
For Booking policies, we reduced cancellation period from 30 days to as low as 24 hours. 
Scenario1: If one person in the family is unhealthy (may or may not be due to the virus), will the whole group be turned away?
Yes, for safety purposes; we will send everyone in the group to the nearby clinic to seek medical declarations.
Scenario 2: What if guests of the hotel brings guests who are not registered into the hotel?
Every guest who enters  the resort must go through our two stages of checking processes, and personal particulars are to be recorded at the entry point of the resort. Any guest who is unhealthy will be sent to the nearby clinic to seek medical assistance.
ETM: What current measures are in place once a positive case is detected and confirmed?
Satiyasilan Maniam: For such, the assumption of the situation will be temporary closure of the park (National Park) depending on the weightiness of the handling. Disinfecting processes will take place immediately.
However, since it is a perilous situation, the preparing of a detailed SOP for this area is currently in progress. Currently all stake holders at this area, headed by the Superintendent of the park, are contributing philosophies and ideas to conclude the SOP with the authorisations from relevant authorities.   
ETM: Who checks and verifies that the hotel has been regularly sanitised? Any authorities to monitor and what are the procedures?
Satiyasilan Maniam: A new position "Hygiene Manager" will be responsible to check and ensure that the procedures are effectively and regularly practiced in accordance to the new norm SOP.
ETM: What can guests look forward to when staying at your hotel or resort in times like this?
Satiyasilan Maniam: "BREATH FREELY IN TAMAN NEGARA"
-End-
Google Maps to Mutiara Taman Negara.
Do Not Miss Another Issue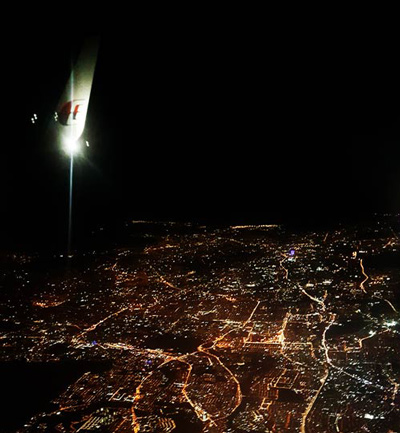 Should you have any enquiries do contact us please...