What Hotels Are Doing to Ensure Guests Of A Safe And Enjoyable  Stay
Laguna Redang Island Resort, Redang Island, Terengganu, Malaysia.
A Little Information On Laguna Redang Island Resort
Laguna Redang Island Resort, winner of the 20th Malaysia Tourism Award 2016/2017 in the category for "Best Hotel Services 4-Star resort", is located on one of the best beaches on Redang Island off the coast of Terengganu, set against a backdrop of fine powder-white sand, crystal-clear waters and emerald hills. This low-rise resort with 276 spacious rooms and suites is designed as a modern interpretation of traditional Malay architecture, which blends harmoniously with the environment, making it one of the loveliest resorts on the island.
Interview Between Escapy Travel Magazine (ETM) & Mr Peter Cheng, General Manager Laguna Redang Island Resort
Date (or target date) hotel or resort restarts operations: Post MCO on 10th June 2020
ETM: What safety measures have been put in place to ensure staffs (team members), third party suppliers, etc. are healthy or virus free (since members of staffs as well as suppliers will inevitably meet at one point in time or another and could spread the virus)?
Peter Cheng: Our location on the island gives us an advantage of not coming into any contact with third party suppliers, so our team members are not at risk of meeting vendors. However, we insist that our suppliers at the mainland follow strict safety measures in terms of wearing PPEs and social distancing too when delivering goods to our warehouse.
ETM: What safety measures have been put in place for guests to ensure their safety in areas where there usually are crowds such as the lobby, F&B outlets, entertainment areas, activity areas (gym, sauna, pool, games room, etc.), etc?
Peter Cheng: Our guests' experience begins the moment they arrived at the Shahbandar Jetty in Kuala Terengganu. Unlike other destinations, we have our own fleet of ferries to cater to our guests. Safety measures such as temperature screening for guests, providing hand sanitizers, health declarations by guests, social distancing in ferry seating arrangements will be carried out.
Upon arrival at the island resort, temperature screening for guests will be carried out again. Hand sanitizers and floor markers for social distancing can be found at the lobby, restaurant entrance, and selected public areas. Our two main restaurants have a combined seating area of 13,300 square feet, allowing ample space for social distancing while dining. Our restaurants are well ventilated with fresh sea breeze.
Activities in the resort differs from what is offered in city hotels. We are just by the seaside with plenty of open space, lots of fresh air, and a long stretch of beach to stroll and relax.
ETM: What safety measures have been put in place for guests to ensure their safety in rooms? Rooms are constantly used by different people (guests) and we do not know if one of them is carrier of the virus.
Peter Cheng: Our low-rise resort is widely sprawled out and not confined with lots of walking space, and do not require lifts. However, critical touch points in public areas like handrails, bathroom door knobs, switches, tap fittings etc. are cleaned and sanitised throughout the day.
A room with a view of the sea at the Laguna Redang Island Resort.
ETM: What safety measures have been put in place for guests to ensure their safety in rooms? Rooms are constantly used by different people (guests) and we do not know if one of them is carrier of the virus.
Peter Cheng: We disinfect our rooms by fogging after guests checks out and the room will not be assigned to another guest on the same day. The room will be kept unoccupied until our housekeeping team cleans it the next day. For servicing of room, our staffs will only enter when guests are not in the room to avoid direct contact of both parties. All surfaces will be sanitized, including switches, sanitary fittings, door handles, remote controls etc.
ETM: What has your team prepared or done to ensure the safety of your guests in general?
Peter Cheng: Since we started to receive guests on 1st March 2020 (the resort is closed from November to February every year during the east coast monsoon), we had already put in place our Standard Operating Procedures concerning the safety measures for both our guests and our team members. We are also constantly keeping our team updated with the latest developments of Covid-19 from MOH (Ministry Of Health) and WHO (World Health Organization).
ETM: Are there any new SOPs (Standard Operating Procedures) that has been or that will be applied for the current situation as well as going forward? 
Peter Cheng: With the reopening of the resort and lifting of the interstate travel ban on 10th June 2020, we have updated our SOPs with additional safety measures put into practice. If there are any new developments announced by MOH or WHO, we will update and modify our SOPs to suit the situation.
ETM: Are there any new policies in place with the Corona Virus pandemic around? For example cancelation policies, booking policies, etc. 
Peter Cheng: We had relaxed our cancellation policies and allow guests to change date of travel depending on a case-to-case basis. Some cancellations are unavoidable due to international flight restrictions and/or interstate travel restrictions. Guests are allowed to change their date of travel until 2021.
Scenario 1: If one person in the family is unhealthy (may or may not be due to the virus), will the whole group be turned away? 
If any one person in a family or group travelling together displays any symptoms related to Covid-19, they will not be allowed to board our ferries or check-in to the resort. They will be allowed to change their travel dates at no penalty.
Scenario 2: What if guests of the hotel brings guests who are not registered into the hotel?
Non-registered guests are strictly not allowed in our guest rooms. Should there be any guest who wants to dine in our restaurants or participate in our resort activities, they must register with us and leave their names, contact number, date and time of visit. They will also be subjected to temperature screenings and will have to fill up the health declaration form.
ETM: What current measures are in place once a positive case is detected and confirmed?
Peter Cheng: If any guest informs us that he or she is not well, or if our team members come across any guest that are not well, the guest will be advised to stay in his or her room, (including their travel companions). We will immediately alert the hospital located in Redang Island for needed action.
ETM: Who checks and verifies that the resort has been regularly sanitized? Any authorities to monitor and what are the procedures?
Peter Cheng: Our resort has a committee that ensures all the safety measures in our SOP are being adhered to, with department heads leading his or her own team, and cross checked by appointed safety officers.
ETM: What can guests look forward to when staying at your hotel or resort in times like this?
Peter Cheng: We believe that after such a lengthy but necessary lockdown, many guests are looking forward to a short breakaway in the country when interstate travel is not restricted. Guests can expect vast open spaces by the beach where it is not crowded, and enjoy the beauty that Redang Island has to offer.
-End-
Google Maps to Laguna Redang Island Resort.
Do Not Miss Another Issue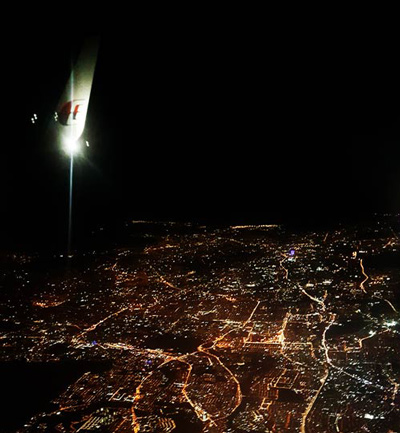 Should you have any enquiries do contact us please...