Vietjet launches two direct flights from Ho Chi Minh City and Hanoi to Mumbai  and resumes Phuket route
By Escapy Travel
Kuala Lumpur, June 8, 2022 – As international travel eases back into full swing, Vietjet pushes forth by launching two new direct flights to Mumbai, India and resumes its ever-popular only direct route between Ho Chi Minh City and Thailand's most popular beach destination – Phuket.
Starting operation from June 3, Vietjet's new route is the first and only direct service between Vietnam's capital city of Hanoi and Ho Chi Minh City to India's largest city Mumbai . This is good news for Malaysian travelers too as travelers can now choose to visit Vietnam as a pitstop while traveling between Kuala Lumpur and Mumbai. Located in the heart of Southeast Asia and home to a rich culture, diverse natural landscape and warm hospitality, Vietnam has been earmarked as a favourite destination that has been drawing praise from leading global travel magazines and travelers.
[    "These services by Vietjet will offer diversified travel destinations and flight schedules…    ]
"We are delighted to launch two more direct routes between Vietnam and Mumbai. We believe that these direct routes as well as the upcoming Phu Quoc – Mumbai route will strengthen the on-going relationship of Vietnam's two biggest cities with Mumbai," said Do Xuan Quang, Vice President of Vietjet. He added that the new direct services; from Ho Chi Minh and Hanoi to Mumbai, operates four and thrice weekly flights respectively and Vietjet is expecting to increase the frequency to meet high customer demands soon.
These routes were launched at Chhatrapati Shivaji Maharaj International Airport (CSMIA) in Mumbai, in the presence of the Consulate General of Vietnam in Mumbai, airport authorities, Vietjet's management and hundreds of passengers who were onboard the maiden flights.
Speaking at the launch, a spokesperson from CSMIA said that they have been working extensively to provide more connectivity to destinations worldwide by creating new routes for travelers. As such the launch of these two new routes is timely and very much welcomed. "These services by Vietjet will offer diversified travel destinations and flight schedules, as well as add on more direct flight options to CSMIA's existing network route. This will further boost travel opportunities between the two countries."
Passengers receive lovely gifts from Vietjet's crew onboard the flight.
Before this, Vietjet also relaunched its direct services from Ho Chi Minh City/ Hanoi to New Delhi that received overwhelming response from travelers. Following the success of these routes, Vietjet is looking forward to opening up the Phu Quoc – Mumbai route in September.
To celebrate this milestone occasion, Vietjet is offering 19,999 super-saver tickets starting from USD 0 (excluding taxes and fees) for all flights between Vietnam and India with a travel duration between July 1 to December 31, 2022 (excluding public holidays). Tickets are up for grabs daily from now until June 9, 2022.
Vietjet's representative leaders presented wreath to first passengers boarding the airline's relaunched flight from HCMC to Phuket.
Meanwhile, Vietjet tackles summer head on with the resumption of the Ho Chi Minh City – Phuket route, reaffirming Vietjet as the airline that has the most connections between the two countries. This service operates four weekly return flights. Vietjet's promotional tickets for this route is released from 13:00 to 15:00 every day (GMT+8).
Earlier this year, Vietjet also resumed its other connecting routes from Ho Chi Minh City and Da Nang to Bangkok. The Ho Chi Minh City – Chiangmai route is expected to resume in September with thrice weekly flights.
With the easing of Covid-19 testing and requirements, travelers into Vietnam can now enjoy traveling in pre-pandemic fashion as the country removes the need for Covid-19 testing for all international arrivals regardless of vaccination status. This new ruling that took effect on May 15, 2022 makes Vietnam the first country in Asia Pacific to fully open to international travelers.
Do Not Miss Another Issue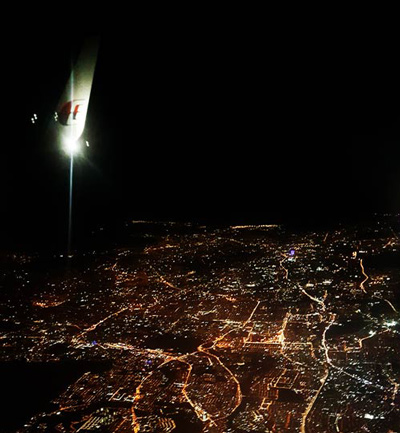 Should you have any enquiries do contact us please...