The Kandu, Gopeng, Perak
By Phil Foo
Looking for a place to stay when in Gopeng, Perak? While there are a lot of homestays and hotels, The Kandu is pretty awesome a place to stay at. It is located right beside Gua Kandu (Kandu Cave) where activities such as spelunking and rock climbing is done. I am not sure if these activities are still available after covid. But this is where I did them pre-covid.
The area surrounding The Kandu is green and feels natural. Although it is located within a village, The Kandu does not feel like any village homestay. It actually feels like a real and proper resort, although a small one. Personally I believe that the owner or the person managing The Kandu has experience working in the hotel industry. Being an ex-hotelier I noticed some hotel operation standards put in place. 
[    The rooms are comfortable and clean. Well, most of the rooms that is. I will come to that later…    ]
Nice Place
There are many things that I like about The Kandu. I like the architecture. I like the interior design. I like the design of the rooms. I like the landscape of the area. I like that fact that it faces a cave, Kandu Cave. I also like the cars that are parked there; probably owned by the owner of the place. What car should you wonder. A classic Ford Mustang from the 60s.
In Chinese medicine, the Gaharu tree too is nothing new. Called of Chén Xiāng – 沉香 that literally means 'sinking fragrance' by famous physician Ming Yi Bie Lu, and ascribed back in c.420 – 589 to author, Táo Hǒng-Jǐng. Chén Xiāng – 沉香 is still used till this day in Chinese medicine.
Comfortable Abode
Apart from the fresh air, greenery, sounds of birds singing, etc. the place feels comfortable. Not homely, but comfortable. Personally, I don't like the idea of "home away from home," a tagline that so many hotels use. If I want to stay home, I'll just stay home. Why would I want to go stay at a place, pay so much money, and yet experience what I get to experience on a daily basis? I love my home but I want to experience something different when I travel.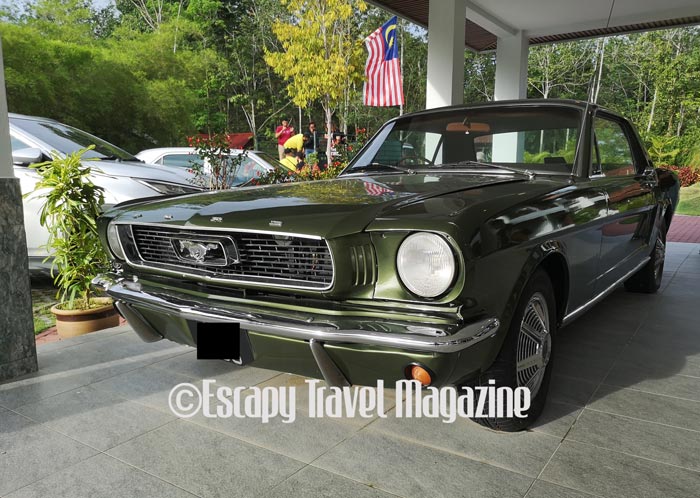 A beautiful classic – Ford Mustang.
Okay, with that out of the way, The Kandu is pretty well kept generally. Some of the items such as furnishing used are of high quality. They have a large open-air hall with a beautiful Balinese designed roof. This hall is great for events such as trainings, weddings, etc. Beautiful place and is well designed. Should you be wondering who built this; Dania Wood Craft I believe, built the hall.
Rooms
The rooms are comfortable and clean. Well, most of the rooms that is. I will come to that later in the article. The beds are comfortable. The furnishing is good. The toilet and bathroom is well designed. Very resort like. The air-conditioning is awesome too. I stayed on the ground floor facing the back. This room has one awesome feature. It comes with a small garden at the back. Very nice.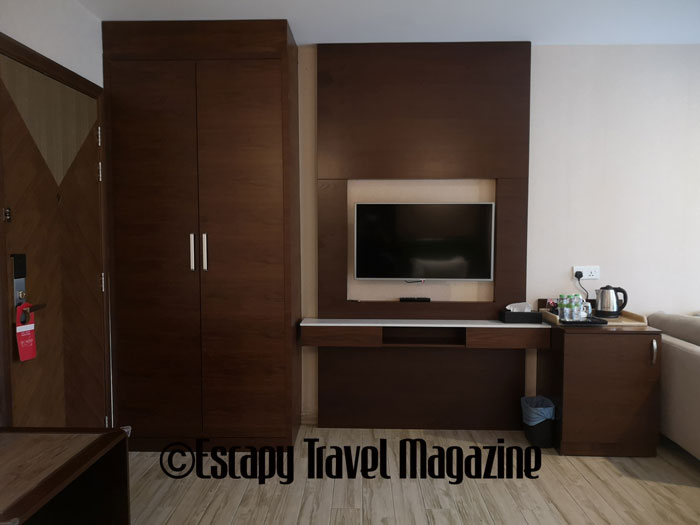 Nicely designed for a place like this.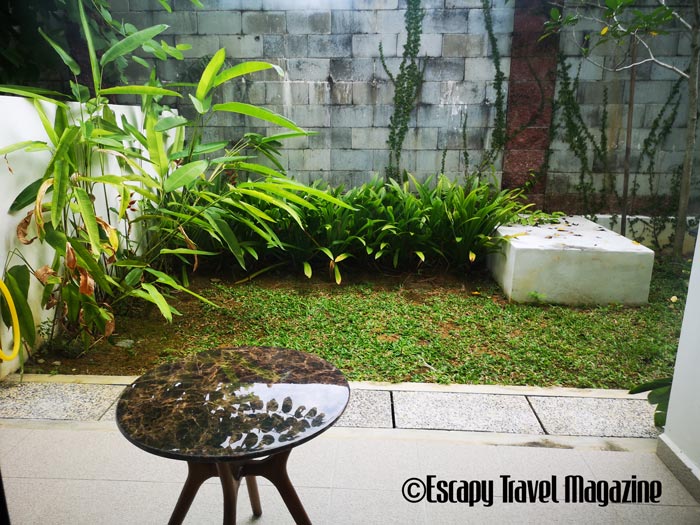 The little garden of my room.
Food And Beverage Outlet
The restaurant is nicely designed too. There is stage for live bands to perform on. The area is also resort like. For those who love old things, there are a lot of antiques and things from back in the day, on display here. Maybe the owner collects these things of beauty. The restaurant is also airy and comfortable.
Service wise, well, not bad. Definitely can do with some improvements. Two of the service staffs went into hiding when they saw me calling them. I had to walk to the back to order my coffee. Perhaps they were busy. I don't know, but this is not something that is accepted in the hospitality industry. But other than that incident, things are ok.
Food served during our visit was not bad. We had curry noodles for tea, and a barbeque buffet for dinner. Food variety was not a lot like what one would get in a larger, hotel rated resort, but the amount of food available is really good.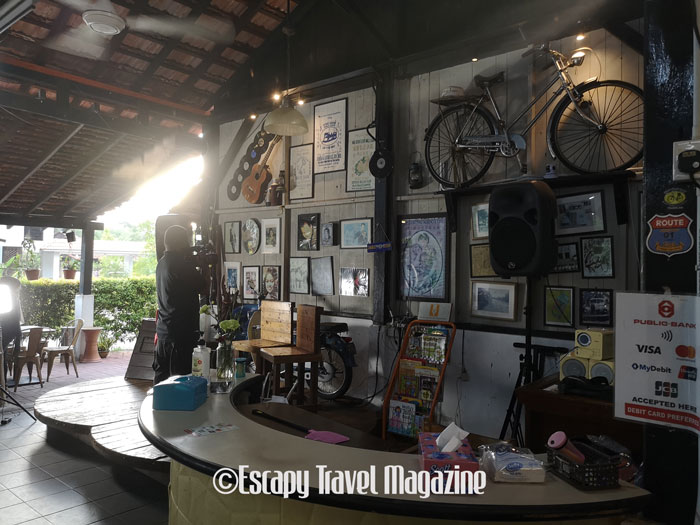 I like the collection at the restaurant.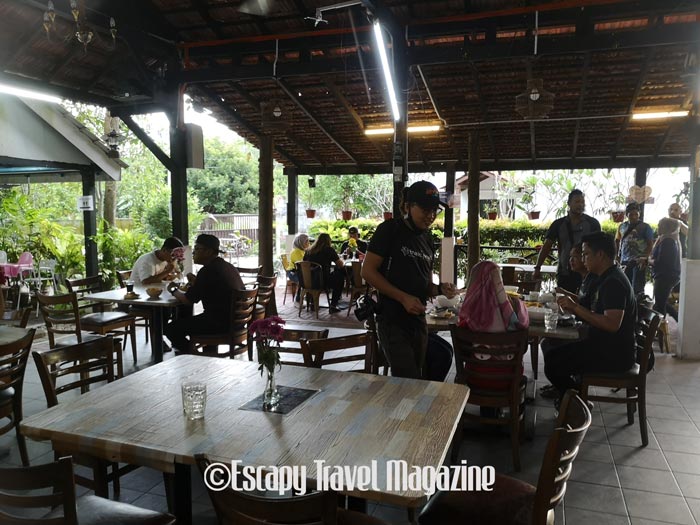 The restaurant setup is not bad too.
The Not So Good
While I did mention the rooms are comfortable and clean, and really nice; the room I stayed in does have some issues. The wallpaper was peeling at various areas. I don't mean a little peel here and there. Entire pieces were about to drop off. The bigger issue to me were these big black jungle ants that came in from the outside. They came in in very large groups and crawled all over the place.
I believe that these ants came in from the window in the bathroom. We left the bathroom window open and went out for dinner. When I returned later at night I noticed ants on the floor of our room. Not just in one section of the floor but all over. They were crawling on the walls ad on the bed too. I then went to the toilet only to find them crawling all over the place. Ceiling, wall, floor, sink, toilet bowl, etc. they were all over the place.
It was about 11pm when I returned to my room. I then went to reception to look for someone to do something about the ants. There was no one there but a phone number. I called the number, explained my situation, and asked for a can of insecticide. Shortly someone showed up with a can of insecticide.
I proceeded to spray the entire room, bathroom, and toilet; including the ceiling. I also sprayed around the beds to reduce the chance of any surviving ants making it onto the beds. Yes, ants in my room drives me crazy. I am ok with them outside in nature but not in rooms. Needless to say, my sleep was not as good as I would have liked it to be due to the constant worry of ants crawling onto the bed.
Good news is that it is just my room that has these issues. I asked my fellow travelers about their rooms and there were no issues. So, one thing to learn from this is to keep the bathroom window close. And if possible, choose a room on the first floor. You may not have the little garden but you would not have to worry about ants.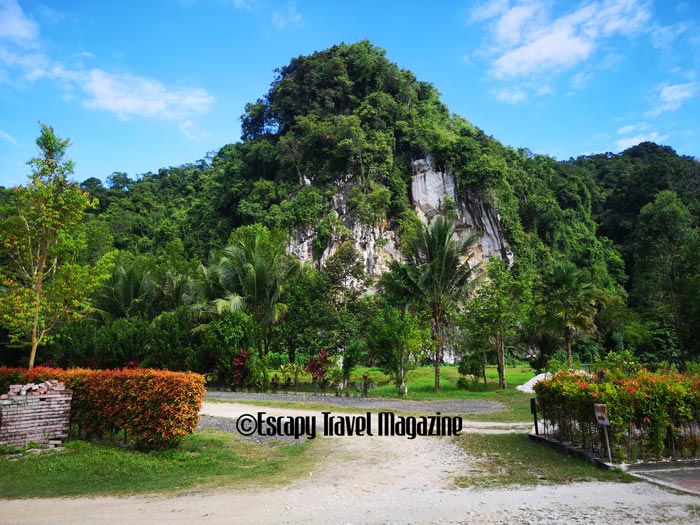 The Kandu Cave in the background.
Would I Stay Again?
Yes, I certainly would. The place really is nice. Perhaps I was just unlucky on that visit. I am also contemplating booking the place to do trainings. If you are visiting Gopeng, Perak, and am looking for a place to stay at; The Kandu is definitely one place to consider.
Google Maps to The Kandu.
Do Not Miss Another Issue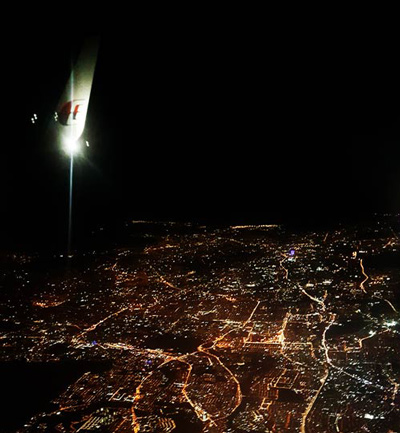 Should you have any enquiries do contact us please...